'The Boys' Fans React to Season 3's 'Herogasm' Episode: 'This Was Amazing'
TL;DR:
The Boys cast and crew have been hyping up season 3's "Herogasm" episode.
Fans are impressed with "Herogasm" — but not for the reason you'd expect.
The episode promises higher stakes as The Boys Season 3 approaches its finale.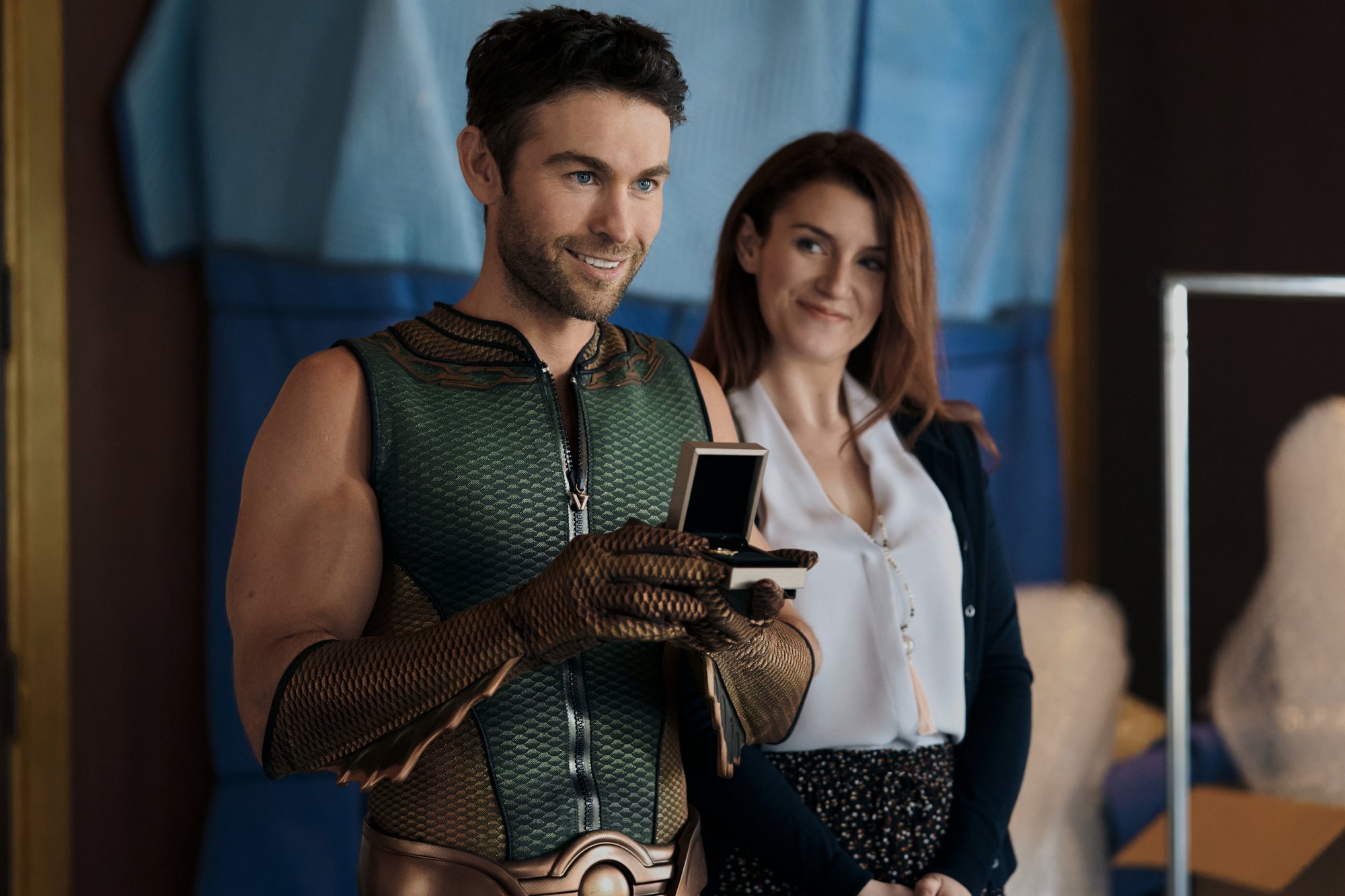 The Boys Season 3 Episode 6 just delivered a storyline from the comics that fans have been looking forward to since the Prime Video series began: Herogasm. A night of debauchery, Herogasm is essentially an orgy full of Supes — and the television adaptation was every bit as hilarious and disturbing as fans had hoped. Many of them have positive things to say about it — and not just because of the explicit content.
[Warning: Major spoilers ahead for The Boys Season 3 Episode 6, "Herogasm."]
'The Boys' cast and crew have been hyping up 'Herogasm'
RELATED: 'The Boys' Boss Reveals 'Supernatural' Influenced Soldier Boy's Big Entrance
The cast and crew of The Boys have been hyping up the show's "Herogasm" episode since before season 3 premiered. And in the weeks leading up to the big affair, everyone from showrunner Eric Kripke to Homelander actor Antony Starr teased how outlandish things would get.
While Starr admitted he planned to "fast-forward" through the installment, Kripke told Entertainment Weekly that Amazon probably wouldn't have greenlit "Herogasm" two seasons ago.
"If you were to ask the Amazon executives, they would deny it, but I feel like ['Herogasm'] was in a strange way a reward for two seasons of a successful show," Kripke said. "There was no way we could have sold that pitch the first season."
Other cast members echoed that sentiment, suggesting The Boys fans were in for a wild ride. Erin Moriarty told Mama's Geeky that the events of episode 6 were something fans wouldn't be able to "unsee." Meanwhile, Jack Quaid touted the latest chapter as his "favorite episode" during a press junket (via Lifehacker).
And fortunately, "Herogasm" lived up to all the hype. Fans took to the internet to express their thoughts about the episode, and they're overwhelmingly positive — especially when it comes to the thrilling ending.
Fans think 'Herogasm' was 'amazing' — but not for the reasons you'd expect
It appears The Boys Season 3 is living up to fans' expectations, delivering a "Herogasm" episode that many are satisfied with. And it's not just because of the hilarious sexcapades. In fact, in a Reddit thread discussing the show's latest chapter, some fans admitted the orgy aspect of "Herogasm" was a bit "overhyped."
However, the fight scene toward the end of this week's installment seems to have stuck the landing. In it, Homelander faces off against Soldier Boy (Jensen Ackles) and Butcher (Karl Urban) — and it's the first time the leader of the Seven appears to be in serious trouble. That alone has viewers excited about what's to come.
"This was amazing," one fan wrote on Reddit. "I didn't know how bad I wanted to see Homelander have to take it to 100."
"Oh my god, this show is just so good," another Redditor added. "I've never had a TV show actually elicit a physical response. My heart was going wild, especially during THE fight scene."
The thread was full of similar responses, all touting the latest showdown as one of the best yet. If it's indicative of what's to come, The Boys fans have more to look forward to as season 3 continues.
'The Boys' Season 3 could get more intense from here
With The Boys Season 3 delivering a thrilling fight during its "Herogasm" episode, fans can probably expect things to get more intense from here on out. Homelander is likely to hold a grudge against Soldier Boy, which means the pair will face each other again. It's hard to say which of them will win, but they're likely to bring about more destruction.
Eric Kripke teased a worrisome future for Homelander's character as well, telling the Writers Guild of America West that he'll eventually go "full sociopath." It's unclear if that's in the cards this season, but his words leave viewers on edge heading into the third outing's last two episodes.
The Boys Season 3 is currently streaming on Prime Video.
RELATED: 'The Boys' Boss Chalks Homelander's Arc up to 'White-Male Victimization and Unchecked Ambition'