'The Boys': How Giancarlo Esposito Accidentally Landed the Role of Series Villain Stan Edgar
Giancarlo Esposito returns to play Vought CEO Stan Edgar on Season 2 of The Boys. The acclaimed actor is a part of numerous popular TV and film franchises. But Esposito recently revealed that his villainous new role on The Boys came as a total accident.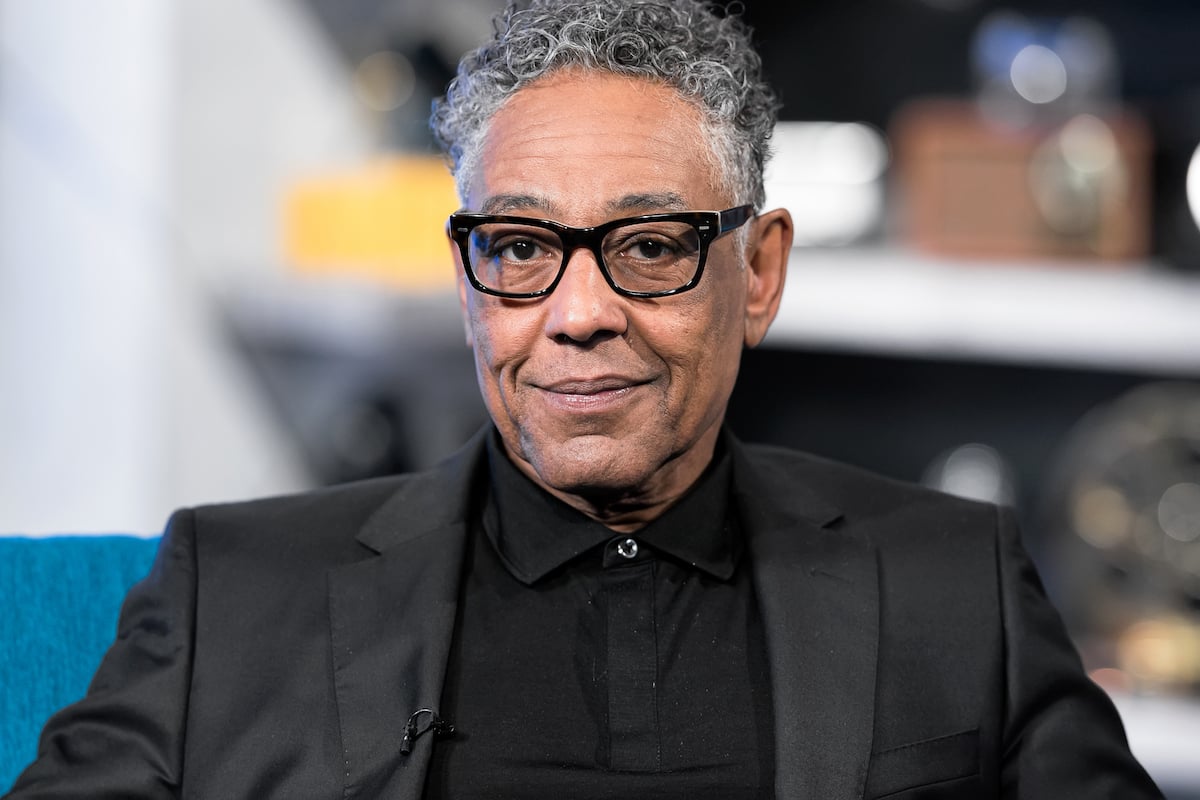 Giancarlo Esposito's acting resume includes 'Breaking Bad' and 'The Mandalorian'
After getting his start on TV series like Another World and Guiding Light, Esposito went on to star in a number of notable projects. He was featured on Law & Order, CSI: Miami, and Bones. And he had recurring roles in Revolution, Community, and Once Upon a Time. 
But Esposito is most known for playing drug kingpin Gus Fring on the award-winning series, Breaking Bad. The actor reprised the role for Better Call Saul, which concluded with its fifth season in 2020. 
The actor made his Star Wars debut as the villain Moff Gideon in the first season of The Mandalorian. And he will be seen in Season 2, which premieres in December 2020. 
He plays Stan Edgar in 'The Boys'
Esposito made a brief appearance as Stan Edgar in Season 1 of The Boys, but his role has grown substantially for Season 2. As Vought International CEO, Stan is responsible for creating Compound V, the drug that gave the Supes their powers.
And this season, he's going to use his power to push The Seven into carrying out his agenda. Esposito has played a villain before, but in an interview with Coming Soon, he explained why this character is so different. 
"When I watch Stan, he seems so different than some of the other powerful, in-control, slightly villainous characters I played before and I was looking and going, 'Why is that?'" he told the outlet. "He's not rocked by the world, he's a guy who's on top of the world and circumstances are going to happen and he has to take steps to mitigate the damage."
Giancarlo Esposito landed his role in 'The Boys' by accident
Esposito is an award-winning actor, and he seems to be one of the most coveted in Hollywood. But as it turns out, he never formally went in to audition for The Boys. When talking to Coming Soon, he revealed he accidentally got the part after bumping into producer/director Eric Kripke.
"All of this happened completely by accident, I was in a studio in Canada shooting Jett and turned a corner and there was Eric Kripke with his editor and his assistant and all the folks I knew from working with Eric on Revolution," Esposito said. "We're just chatting, 'What are you doing, blah blah blah' and he takes that proverbial director/producer step back and crosses his arms and I said, 'Eric [don't] even start.' He said, 'Welllll, would you?' I said, 'Of course I would.'"
After going in to read for a scene, Esposito fell in love with the character. He noted that Stan's position as a corporate powerhouse made him think about the way the world works today. 
"I started to really think about who Stan was and how he could be developed and that's when I realized, 'Oh, there's an opportunity here to really reflect the power of big corporations, the power of big corporations manipulating people to get them to be superheroes in our case," he added.  "Then I started to see all the similarities between what's going on in where I live, America, today, and how this is, in a way, a political/socio-economical corporate guy. I said, 'Oh, wow, this could be bigger than just one corporation, this could be many corporations guiding the planet' and I thought, 'This is an interesting thing to play within my thinking.'"
Season 2 of The Boys is currently streaming on Amazon Prime Video. New episodes drop every Friday.