'The Boys': How Many Episodes Are in Season 3?
The Boys Season 3 has finally arrived, and the Prime Video series promises to get wilder than ever in its latest batch of episodes. With Billy Butcher (Karl Urban) getting powers and Homelander (Antony Starr) losing his cool, there's plenty of ground to cover. So, how many episodes are in The Boys Season 3 and what does the release schedule look like?
'The Boys' promises plenty of twists and turns during its latest outing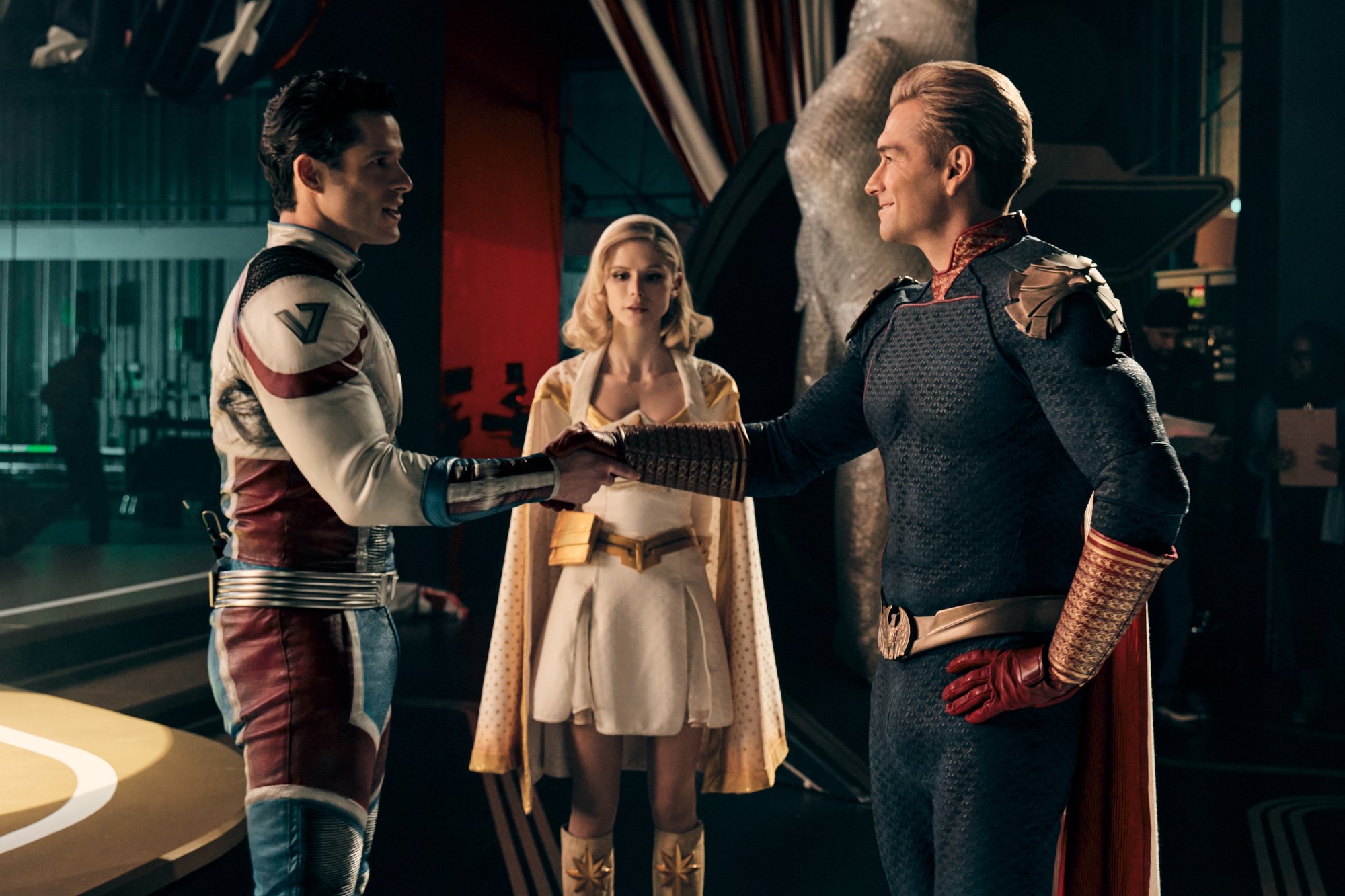 The Boys Season 3 dropped its first three episodes on June 3, making it clear from the first 15 minutes that this outing would be even wilder than the previous ones. Fans knew from the trailers that Butcher would get superpowers during the coming chapters. However, it looks like he'll suffer side effects from taking Temp V. Of course, that won't stop him from seeking vengeance against Homelander.
Speaking of Homelander, his instability promises to reach new levels this season, potentially bringing down Vought and The Seven. Just about every character is plotting against him, and it's easy to understand why.
For Butcher and Hughie, the only hope of stopping Homelander involves learning what happened to Soldier Boy (Jensen Ackles). The OG Supe, Soldier Boy disappeared during a mission in Nicaragua. And if someone could defeat him, it stands to reason they could use the same strategy to take down Homelander.
Whether that plan will succeed remains to be seen. But how many more episodes of The Boys Season 3 are there, and when do they come out on Prime Video?
How many episodes are in 'The Boys' Season 3?
RELATED: 'The Boys': Jack Quaid Says They Had 'Permission to Go Nuts' During Season 3
With The Boys getting superpowers and The Seven in disarray, season 3 has plenty of ground to cover as it continues. So, how many episodes can fans expect from Prime Video's latest outing?
According to the streamer, The Boys Season 3 will feature eight episodes in total. That's in line with its previous two outings, both of which boasted the same number of installments.
Following the release of the first three chapters, the rest will stream weekly on the platform. Check below to see what dates you can expect them.
'The Boys' Season 3 release schedule on Prime Video
With The Boys Season 3 containing eight episodes in total, when do the remaining five arrive? The first three debuted on the show's premiere date, and they'll be available weekly after that. Here's the full release schedule for The Boys Season 3:
Episodes 1-3: June 3
Episode 4: June 10
Episode 5: June 17
Episode 6: June 24
Episode 7: July 1
Episode 8: July 8
With five more weeks of content, fans have plenty to look forward to as this story unfolds. With any luck, we'll get an official season 4 renewal before the finale as well.
In the meantime, the first three chapters of The Boys Season 3 are currently streaming on Prime Video.
RELATED: 'The Boys' Season 3: Release Date, Cast, and Everything You Need to Know