'The Boys': Jack Quaid Says They Had 'Permission to Go Nuts' in Season 3
Prime Video has let 'The Boys' venture into shocking and disturbing territory before, but Jack Quaid said they got 'more permission to go nuts' in season 3.
The Boys Season 3 debuts this June, and it promises to be the wildest addition to the Prime Video series yet. With the entrance of Soldier Boy (Jensen Ackles), Butcher getting superpowers, and the Herogasm storyline making its way to the screen, the coming episodes are likely to shock viewers from start to finish. And according to Jack Quaid, the cast and crew were given the go-ahead to really let loose in The Boys Season 3.
'The Boys' Season 3 promises to be the wildest outing yet
From its season 1 premiere on Prime Video, The Boys has delivered plenty of surprising moments. One only needs to think back to Homelander's (Antony Starr) failed airplane rescue to realize that. Obviously, the bar is already high for shocking content — but it looks like The Boys Season 3 could outdo both of its predecessors on that front.
For one, Homelander has only become scarier as time has passed. With all the loss and failure he experienced at the end of season 2, he's already in a precarious place. If Prime Video's full-length trailer is anything to judge by, he's close to his breaking point. And Soldier Boy's arrival isn't likely to improve the situation.
The third outing will also feature Herogasm, a storyline inspired by a spinoff of The Boys comics. Essentially, it will see the Supes having an orgy on a remote island. It's one of the more explicit moments the series will adapt, and showrunner Eric Kripke doesn't think Amazon would have greenlit it two seasons ago.
"If you were to ask the Amazon executives, they would deny it, but I feel like ['Herogasm'] was in a strange way a reward for two seasons of a successful show," Kripke told Entertainment Weekly. "There was no way we could have sold that pitch the first season."
Kripke isn't the only one who feels like the series is getting away with more these days, either. Hughie Campbell actor Jack Quaid feels like The Boys Season 3 is tackling more shocking and disturbing storylines as well.
Jack Quaid says they had 'more permission to go nuts' in season 3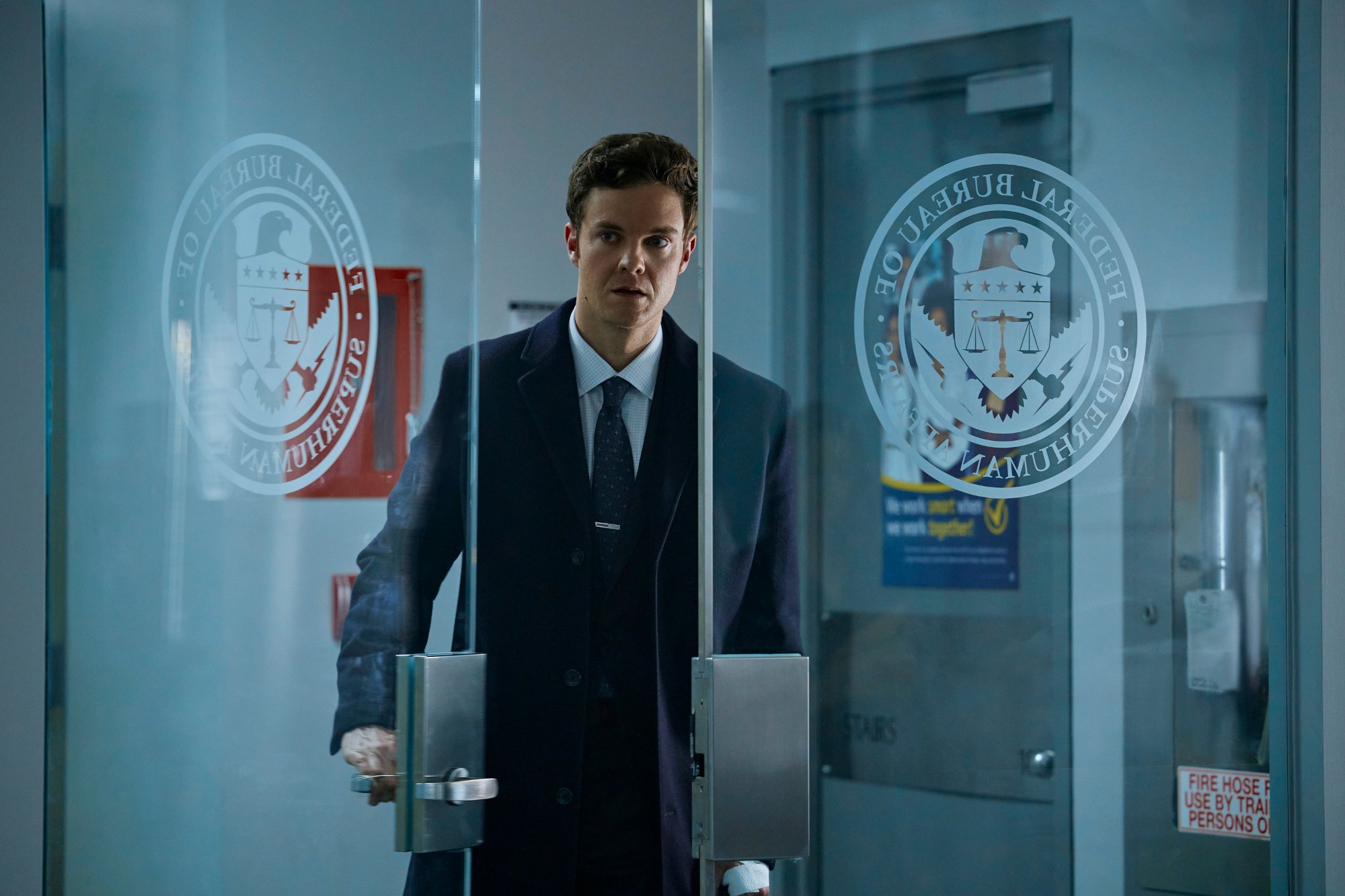 In the same interview with Entertainment Weekly, Jack Quaid teased what's to come in The Boys Season 3. And he echoed Kripke's point that the series pushes into more surprising territory in the coming episodes.
"We definitely have more permission to go nuts," Quaid admitted. "I feel like every season we reset what the ceiling is, and somehow we push through it. I don't know how we can keep raising the bar for messed-up things, but Eric [Kripke] keeps finding a way."
Recalling some of The Boys' most memorable moments, it is impressive that Kripke found a way to outdo them. Fans will have to see for themselves if the third chapter lives up to all the hype. The cast certainly seems to think it will. They've got high praise for the upcoming season.
Jack Quaid 'had more fun' filming 'The Boys' this time around
The Boys Season 3 might be more "messed up" than previous outings, but Jack Quaid doesn't think that's a bad thing. In fact, during an interview with The Wrap, he admitted he enjoyed shooting this season more than the previous two:
"I'm just so excited for people to see it. That's going to be awesome. I don't know. I don't know what else to say besides, I think I had the most fun shooting this season compared to the others because all of the actors now, and the crew, we're just this big, huge family It just feels like second nature at this point and I love it."
Given all the passion and excitement surrounding the coming episodes, fans will be eager to get their hands on them. Fortunately, they don't have long to wait. The Boys Season 3 debuts with three episodes on June 3, 2022. From there, five more installments will drop weekly — meaning fans have plenty of outlandish content to look forward to.