'The Boys Presents: Diabolical' Reveals More of Its Voice Cast
The Boys Presents: Diabolical is approaching its March release date, and Prime Video has revealed more of the voice cast for the spinoff series. Following a bloody new trailer, the company announced additional talent involved with the show. Overall, The Boys Presents: Diabolical promises to feature an impressive lineup.
'The Boys Presents: Diabolical' adds new names to voice cast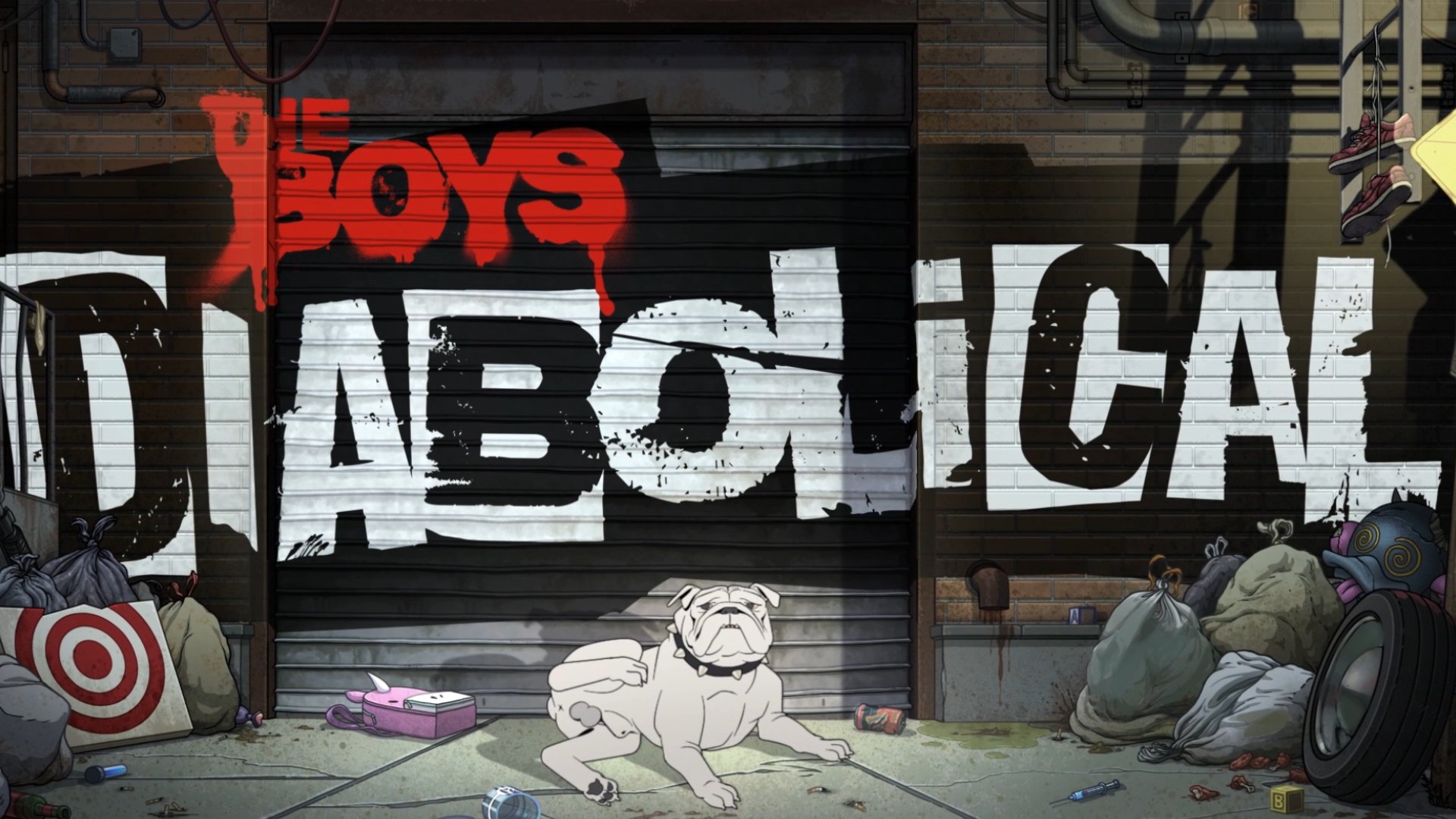 The Boys Presents: Diabolical just unleashed a new trailer, highlighting some of the characters the spinoff will focus on — and giving fans their first look at an animated Homelander (Antony Starr).
Judging by the footage, the animated anthology series will be just as grisly its live-action counterpart. And that's not all that will pique fans' interest ahead of its release date.
Prime Video also shared more insight into The Boys Presents: Diabolical's voice cast, which already boasts a number of well-known stars. The new talent announced for the spinoff includes more beloved actors, American Horror Story's Frances Conroy and Parks and Recreation's Retta among them.
Check out the full list of newly announced talent below:
Kimberly Brooks
Nicole Byer
Frances Conroy
Asjha Cooper
Chris Diamantopolous
John DiMaggio
Jermaine Fowler
Emily Gordon
Grey Griffin
Randall Duk Kim
David Marciano
Xolo Maridueña
Dominique McElligott
Caleb McLaughlin
Colby Minifie
Eugene Mirman
Retta
Kevin Michael Richardson
Somali Rose
Parker Simmons
Ursula Taherian
Fred Tatasciore
Sean Patrick Thomas
Angela Marie Volpe
Gary Antony Williams
Jenny Yokobori
Looking at this lineup and the previously announced cast members, it's safe to say Prime Video's new series will have some engaging performances. So, what other actors are involved with The Boys spinoff?
Prime Video's spinoff announced major cast members previously
The latest additions to The Boys Presents: Diabolical's voice cast join an already-impressive lineup of talent. When Prime Video released the first trailer for the show, it also revealed a number of big names were involved — from Succession's Kieran Culkin to Scott Pilgrim's Michael Cera.
Additionally, several members of The Boys cast are returning for the spinoff. They include Antony Starr, Chase Crawford, Giancarlo Esposito, Simon Pegg, Elisabeth Shue, and Aisha Tyler. Starr, Crawford, Esposito, Shue, and Tyler appear to reprise their live-action roles in animated form. According to Variety, Pegg will voice Hughie Campbell in Diabolical, even though he plays the boy's father in the original show.
Of course, The Boys Presents: Diabolical has plenty of other recognizable names in its cast. The full list of previously confirmed talent includes:
Awkwafina
Michael Cera
Don Cheadle
Chace Crawford
Kieran Culkin
Giancarlo Esposito
Eliot Glazer
Jason Isaacs
Kumail Nanjiani
Justin Roiland
Seth Rogen
Andy Samberg
Ben Schwartz
Elisabeth Shue
Christian Slater
Kevin Smith
Antony Starr
Nasim Pedrad
Simon Pegg
Kenan Thompson
Aisha Tyler
Youn Yuh Jung
Outside of the actors from the main series, none of the stars have been associated with a specific character just yet. Although fans can listen to the trailers to see if they can match names to faces, it seems they'll have to wait to see who each cast member portrays. So, when does The Boys Presents: Diabolical debut on Prime Video?
When does 'The Boys Presents: Diabolical' come out on Prime Video?
With such an impressive array of talent — plus two deliciously gruesome trailers — The Boys fans are eager to get their hands on the show's animated spinoff. Fortunately, the wait is almost over. Prime Video subscribers can catch The Boys Presents: Diabolical's impressive voice cast in action when the series premieres on March 4, 2022.
All eight "fun-size" installments will drop on the platform at once, so viewers won't need to wait week to week to catch new content. And even when this series is over, we're just a few months away from The Boys Season 3. Needless to say, it's a good time to be a fan of the franchise.