'The Boys Presents: Diabolical': Who Voices Billy Butcher?
The Boys Presents: Diabolical has debuted on Prime Video, and the animated spinoff explores the world of The Boys through new perspectives. It also features appearances from The Boys characters fans already know and love — Billy Butcher among them. But although Butcher shows up in Diabolical, he's not voiced by Karl Urban. Another well-known actor brings him to life instead.
Billy Butcher is out for blood in 'The Boys' spinoff
RELATED: Jensen Ackles Fought to Join 'The Boys' Cast: 'Sony Was Talking to Some Much Bigger Names'
Billy Butcher may be portrayed by a new actor in The Boys Presents: Diabolical, but he maintains his vendetta from the original series. Diabolical Episode 3, "I'm Your Pusher," sees Butcher seeking vengeance against another Supe. This time, his target is a hero called the Great Wide Wonder (Michael Cera).
According to Butcher, the Great Wide Wonder left several underage girls for dead in space — exhibiting yet again that Supes rarely care about who they harm with their fame and power. Butcher gets even by convincing a drug supplier named O.D. (Kieran Culkin) to spike the Great Wide Wonder's heroine enemas with a substance that will kill him.
From his actions alone, Butcher feels no different in animation than he does in the live-action show. And despite being voiced by someone other than Karl Urban, he sounds similar as well.
Who voices Billy Butcher in 'The Boys Presents: Diabolical'?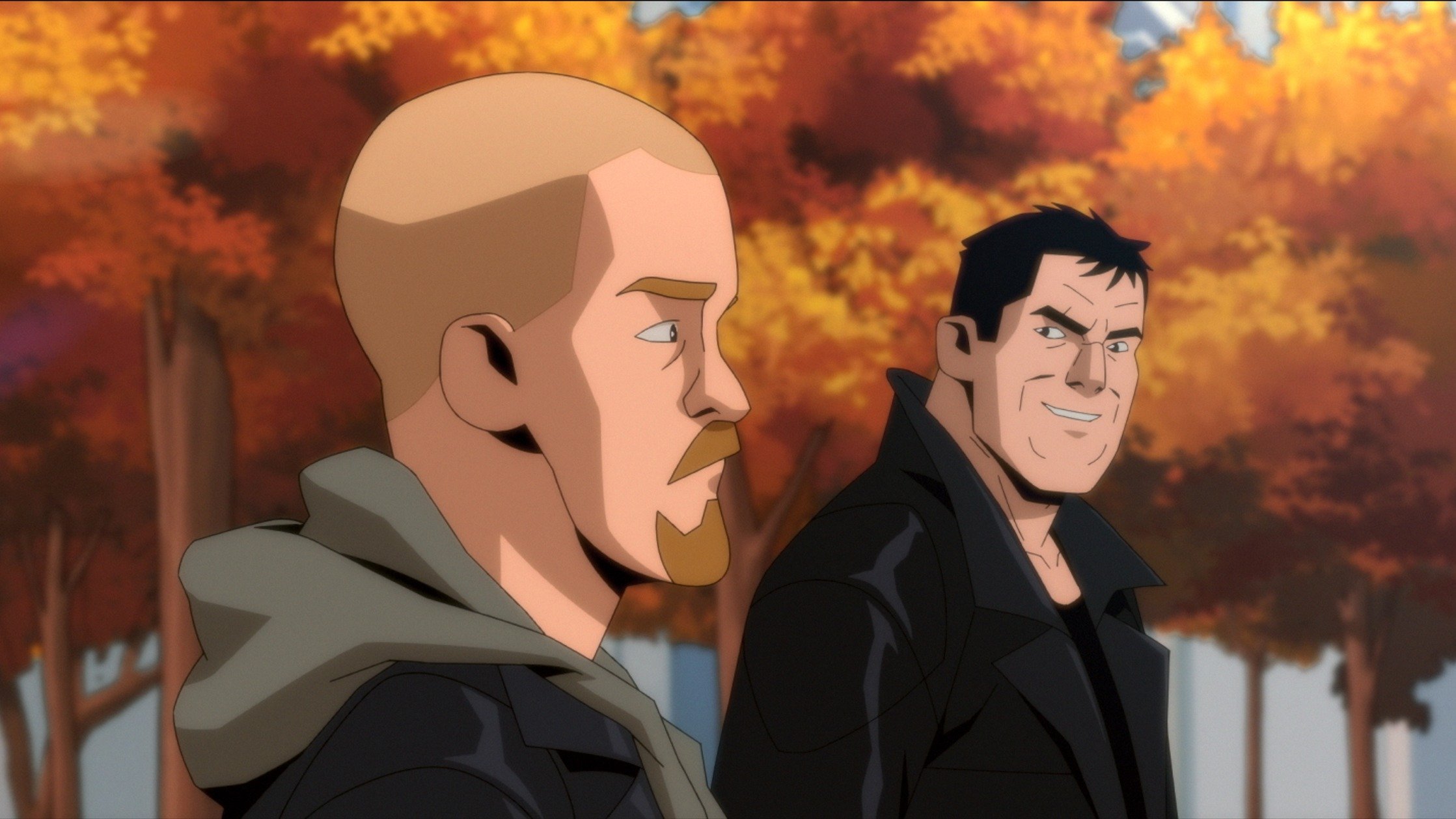 RELATED: 'The Boys Presents: Diabolical' Reveals More of Its Voice Cast
So, who provides the voice for Billy Butcher in episode 3 of The Boys Presents: Diabolical? As it turns out, Jason Isaacs portrays the character in "I'm Your Pusher." The actor does a solid job of capturing one of the franchise's most iconic characters. He sounds exactly as he should. Some viewers may not even notice the shift.
Isaacs is well known for his villainous stints as Lucius Malfoy in the Harry Potter movies and Captain Hook in 2003's Peter Pan. He has no shortage of acclaimed films and series under his belt. And believe it or not, the actor has done a fair amount of voice acting before signing on for Diabolical.
Jason Isaacs does a fair amount of voice acting
Many will connect Jason Isaacs to his live-action roles, but the actor has done a good amount of voice acting prior to The Boys Presents: Diabolical. Before playing Billy Butcher, Isaacs lent his voice to several beloved animated series. He's held prominent roles in Avatar: The Last Airbender, Star Wars: Rebels, and Castlevania.
Highlighting his penchant for playing villains, Isaacs portrayed General Zhao in The Last Airbender, The Inquisitor in Star Wars: Rebels, and The Judge in Castlevania. And although Butcher isn't a villain, he's got a dark side that aligns with Isaacs' other characters. Perhaps that's why he brings him to life so impressively.
The Boys Presents: Diabolical is currently streaming on Prime Video.
RELATED: 'The Boys' Season 3 Lands Summer 2022 Release Date — Here's What We Know