'The Boys' Season 2 Release Time and Schedule: Find Out When Amazon Is Rolling Out the 8 Episodes
'The Boys' season 2 is around the corner. Learn when Amazon plans to debut the eight episodes of the new season.
With so many streaming options, it can be hard to keep up with all the amazing new series available. Amazon Prime's original content has delivered some real hits. From the groundbreaking Transparent to the witty and critically-acclaimed Marvelous Mrs. Maisel, the streaming platform has managed to bring in fans with its unique shows that are unafraid to take a risk.
Now the platform is receiving praise for its comic-based show The Boys, and fans will be thrilled to hear that Season 2 has been scheduled for release. The upcoming season will consist of eight new episodes, and fans can't wait! Here's what we know about the release. 
'The Boys' is based on a comic book
Action set around comic books is definitely having a moment in the cultural zeitgeist, thanks in no small part to the wildly successful Marvel Cinematic Universe. While it may seem like a familiar trope at this point, fans of The Boys are drawn to the nuance and downright grit of the protagonists.
Many superheroes — even if they're fighting some internal battles — are ultimately virtuous. The characters in The Boys are, to put it frankly, kind of jerks. 
The series is based on the comic by Garth Ennis, whose work Preacher was also adapted for television. Homelander, a character with Superman-like powers of flight and laser beam eyes, is a creep who stalks women and mistreats his girlfriend. Starlight came into Season 1 as a new superhero who was trying to learn the ropes while dodging sexual harassment from her male super-peers.
The show intertwines the unbelievable and awesome of the superhero genre with the mundane and disturbing of the real world. It does it all with a dark tone that fans love. 
Season 1 of 'The Boys' was a hit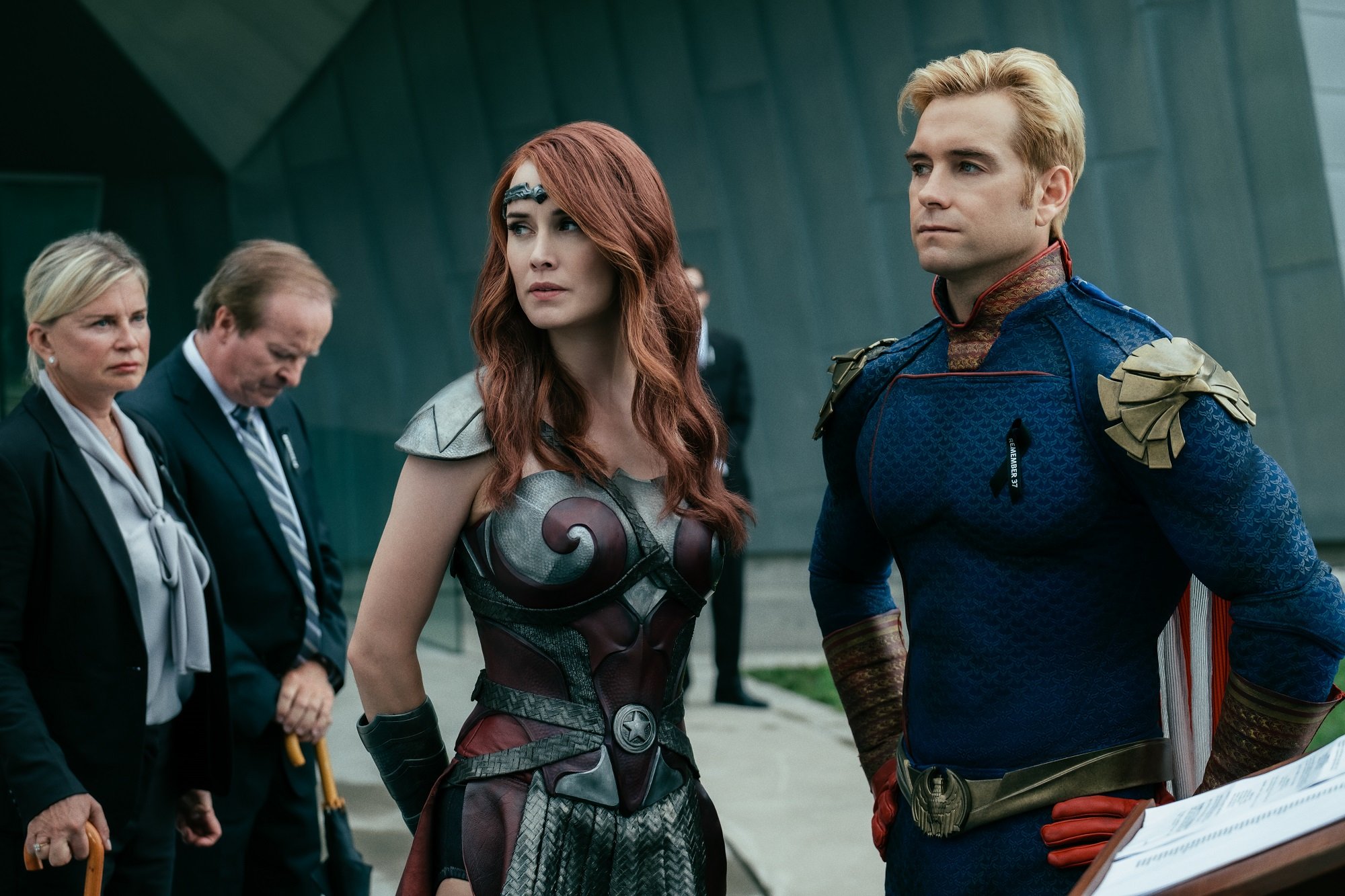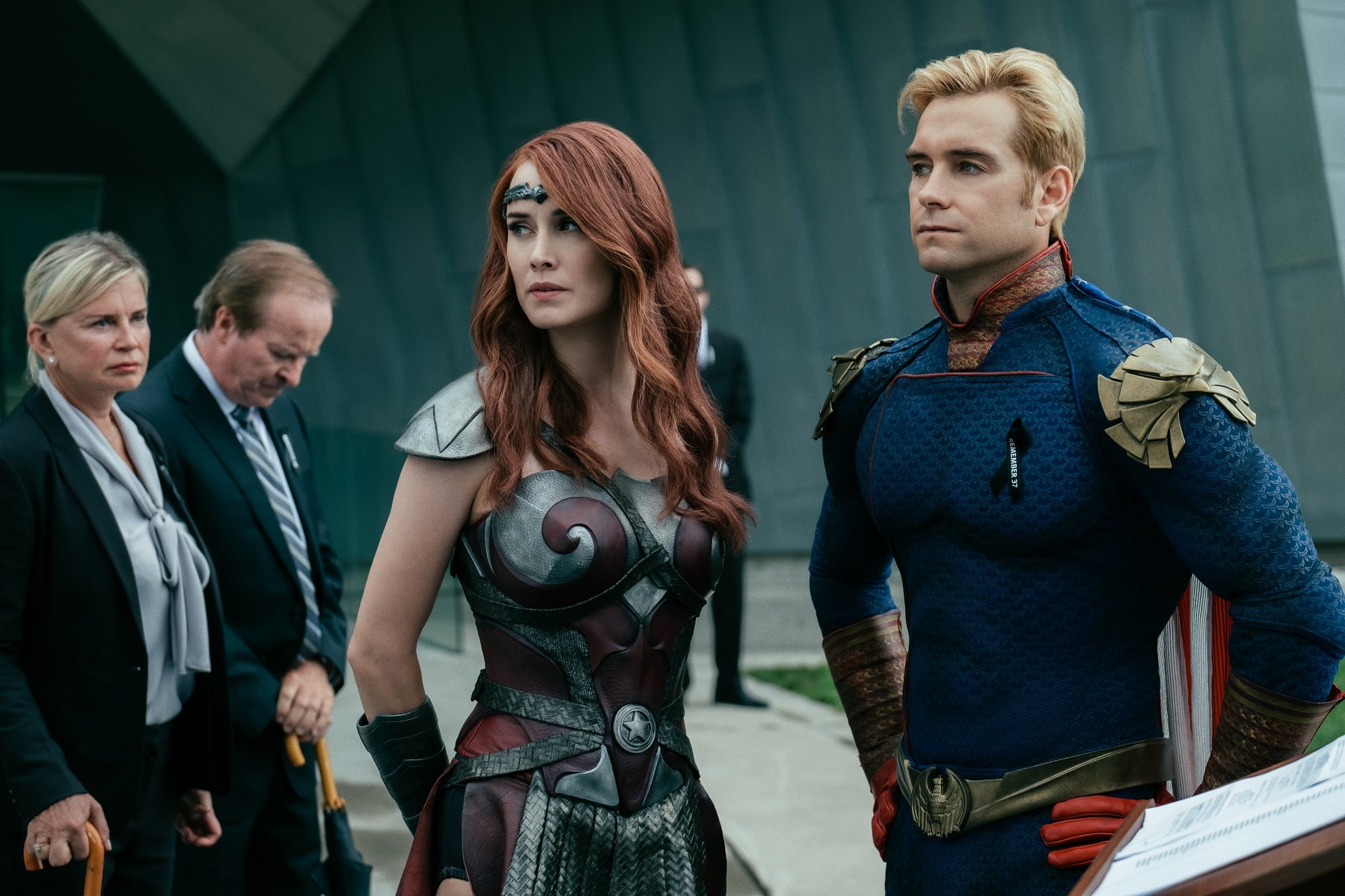 After Season 1, it's clear that The Boys is a hit. Fans are taking to social media in droves to recommend the show, which is helping to elevate its visibility in a very crowded competitive field of streaming superhero material. Fans are particularly drawn to its "fresh take" on a familiar story, giving them something surprising and compelling. 
More than anything, though, fans are taken by just how thrilling the series is. Calling it "diabolical," fans just can't stop watching to see what happens next. Another thing that adds to its appeal is its relatively short season. With only eight episodes, fans can easily breeze through the entire thing in a single weekend, making it a binge-worthy contender for entertainment. 
'The Boys' is coming back for Season 2
The show is so popular that it has the highest rating ever for a superhero show, beating out even Marvel's buzz-worthy options. With that kind of praise, it's no surprise that the series will be coming back for a new season. With the COVID-19 pandemic sending so many television and film productions into disarray, fans have likely been anxious about whether or not the second season's premiere will be delayed. 
Fans can relax! Season 2 is coming very soon, and they'll even get a chance to have a mini-binge on the first three episodes, which will drop all at once on September 4 at 3:01 am EDT.
After that, a new episode will appear each Friday, which means the season finale will be available on October 9. Each Friday episode will release at 3:01 am EDT.
For those who really want to binge the whole thing, they'll have to wait until early October to do so, but they better be careful to avoid spoilers in the meantime! It might be better to tune in on September 4 and watch each episode as it appears, allowing plenty of time to think through the previous episode and all its gritty details before moving onto the next one.