'The Boys' Season 3: When Are New Episodes on Prime Video? Episode 4 Release Date and Time
The Boys Season 3 has officially premiered on Prime Video, and the opening chapters promise a wild ride ahead. The three-episode premiere delivers several game-changing developments, including Billy Butcher's (Karl Urban) new approach to handling Supes. It also reveals which two characters will fill The Seven's open spots. However, the aftermath of that announcement will have to wait until the release date for The Boys Season 3 Episode 4 arrives.
[Warning: Spoilers ahead for The Boys Season 3 Episodes 1-3.]
'The Boys' Season 3 kicks off with 3 game-changing installments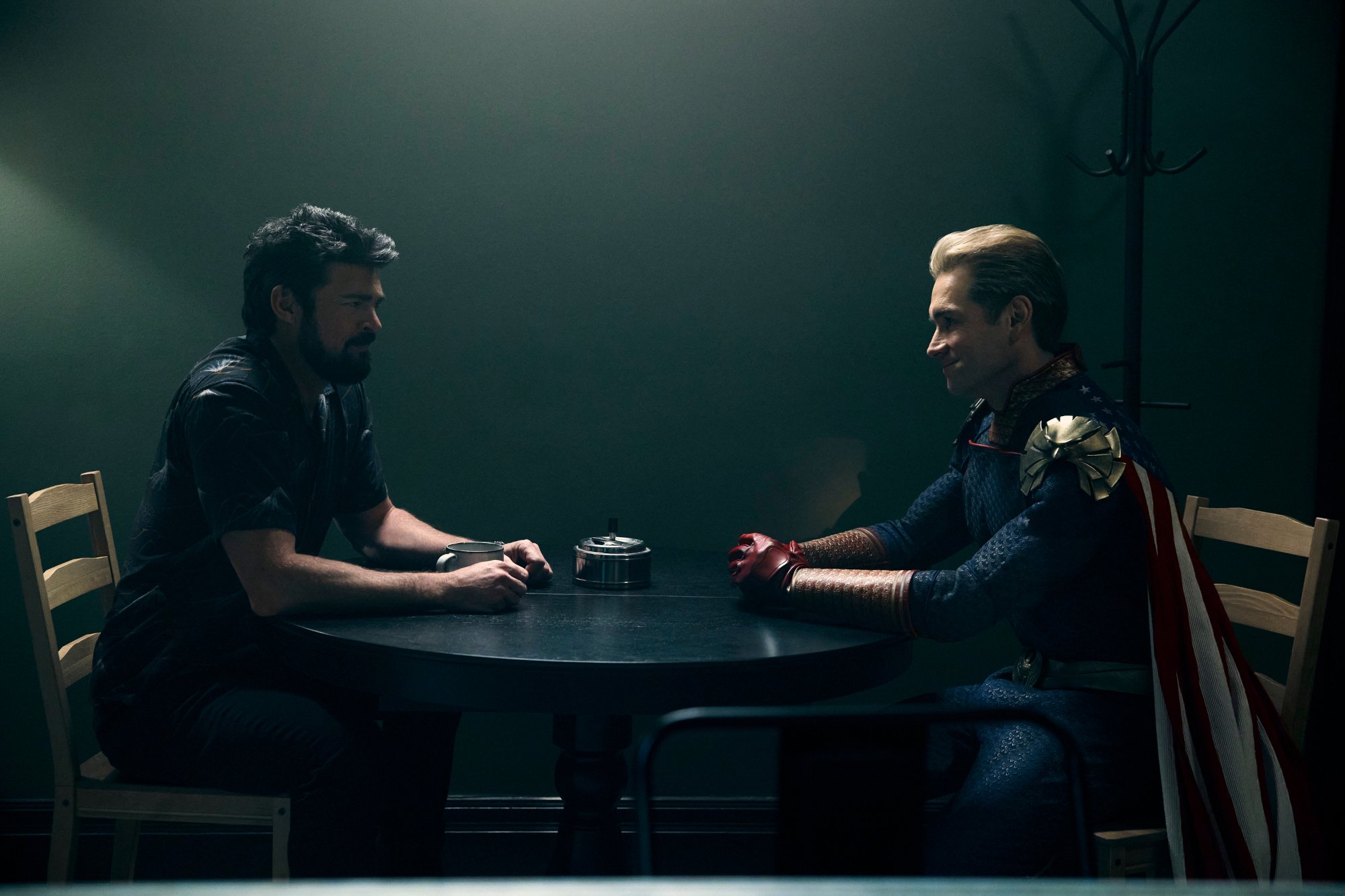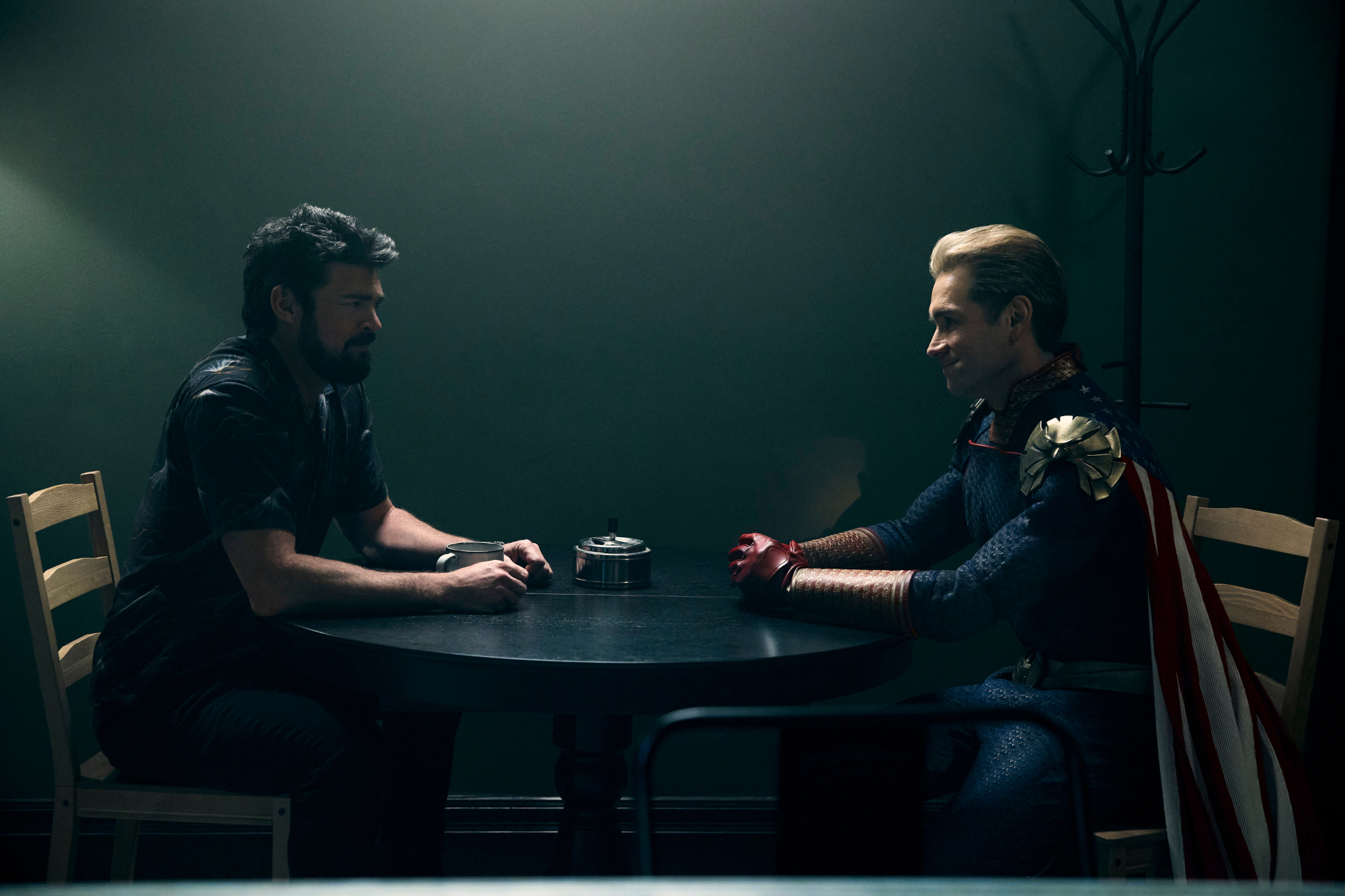 The Boys Season 3 dropped three installments on its release date, giving fans their fill of Supes after nearly two years without them. The initial chapters of the latest outing reveal what's become of The Boys team in the year since season 2 took place. Mostly, they're following Hughie Campbell's (Jack Quaid) orders. Hughie's become something of a big shot at the Federal Bureau of Superhuman Affairs.
Even Butcher toes the line while catching corrupt Supes in the act, though it's hard to say if that's because he's trying to stay straight or due to his newfound relationship with Ryan (Cameron Crovetti). He and Becca's (Shantel VanSanten) son kick off season 3 with a heartwarming bond. Sadly, an outburst from Butcher threatens to destroy it.
Of course, Butcher's anger may be the least of his problems. Now that he's taking Temp V, Urban's character is seeing side effects with his new superpowers. They don't bode well for him or for his search for Soldier Boy (Jensen Ackles).
That's right, after learning that Hughie's boss is a Supe — and in cahoots with Vought — the team decides to search for a new way of killing Homelander. That leaves them searching for the original hero.
In addition to all the drama happening within The Boys team, Starlight (Erin Moriarty) is navigating an increasingly volatile Homelander. Blackmail and Stan Edgar's (Giancarlo Esposito) interference keeps him in line temporarily. However, he soon realizes he can get away with just about anything with the public's approval.
Homelander's latest rebellion involves bringing The Deep (Chace Crawford) back into The Seven, right before announcing to the public that he and Starlight are dating. It's a tense way to leave things ahead of The Boys Season 3 Episode 4.
When do new episodes of 'The Boys' Season 3 come out? Episode 4 release date and time
With The Boys leaving off on a jaw-dropping announcement from Homelander, many will want to know what happens next. Thankfully, the release date for The Boys Season 3 Episode 4 isn't far off.
So, when do new episodes of The Boys arrive on Prime Video? From here on out, each chapter is slated to arrive on Friday. However, it's worth noting that Amazon originals tend to drop earlier in the U.S. Because they premiere at 12 a.m. GMT, they usually start streaming there on Thursday night.
As such, fans can look for episode 4 on June 9, even though its official release date isn't until June 10. The remainder are set to debut on the following dates (but may arrive a few hours before them):
Episode 5 – June 17
Episode 6 – June 24
Episode 7 – July 1
Episode 8 – July 8
Now that we know when the next chapter of The Boys will arrive, what can fans expect from it?
What to expect when episode 4 hits Prime Video
Without an episode title or preview for The Boys Season 3 Episode 4, it's hard to say exactly what will go down. However, we can surmise a few things from where the series left off.
For one, Starlight's life just got a whole lot more complicated. She's playing a dangerous game with Homelander, and even being co-captain of The Seven won't be enough to protect her if she messes up.
Meanwhile, The Boys are headed to Nicaragua, the place where Soldier Boy disappeared. The trailers for season 3 suggest the Supe is still alive, so it's likely he's being kept in captivity. After all, he's the Prime Video show's version of Captain America. Perhaps the team will unearth him during next week's installment.
We'll have to wait and see if that's how things play out — and we really hope they do. Who doesn't want to see Jensen Ackles' take on the popular comic character?
The Boys Episode 4 debuts on Prime Video on June 10, 2022.
RELATED: 'The Boys': 5 Burning Questions We Need Answered in Season 3