'The Boys' Season 3: When Are New Episodes on Prime Video? Episode 5 Release Date and Time
The Boys Season 3 Episode 4 just dropped on Prime Video, and the latest chapter marks a shift in power dynamics — both at Vought International and in The Boys' fight against the Supes. The stakes are getting higher heading into the latter half of the new season. When is the release date for The Boys Season 3 Episode 5, and what can fans expect?
[Warning: Major spoilers ahead for The Boys Season 3 Episode 4, "Glorious Five Year Plan."]
The tables turn in 'The Boys' Season 3 Episode 4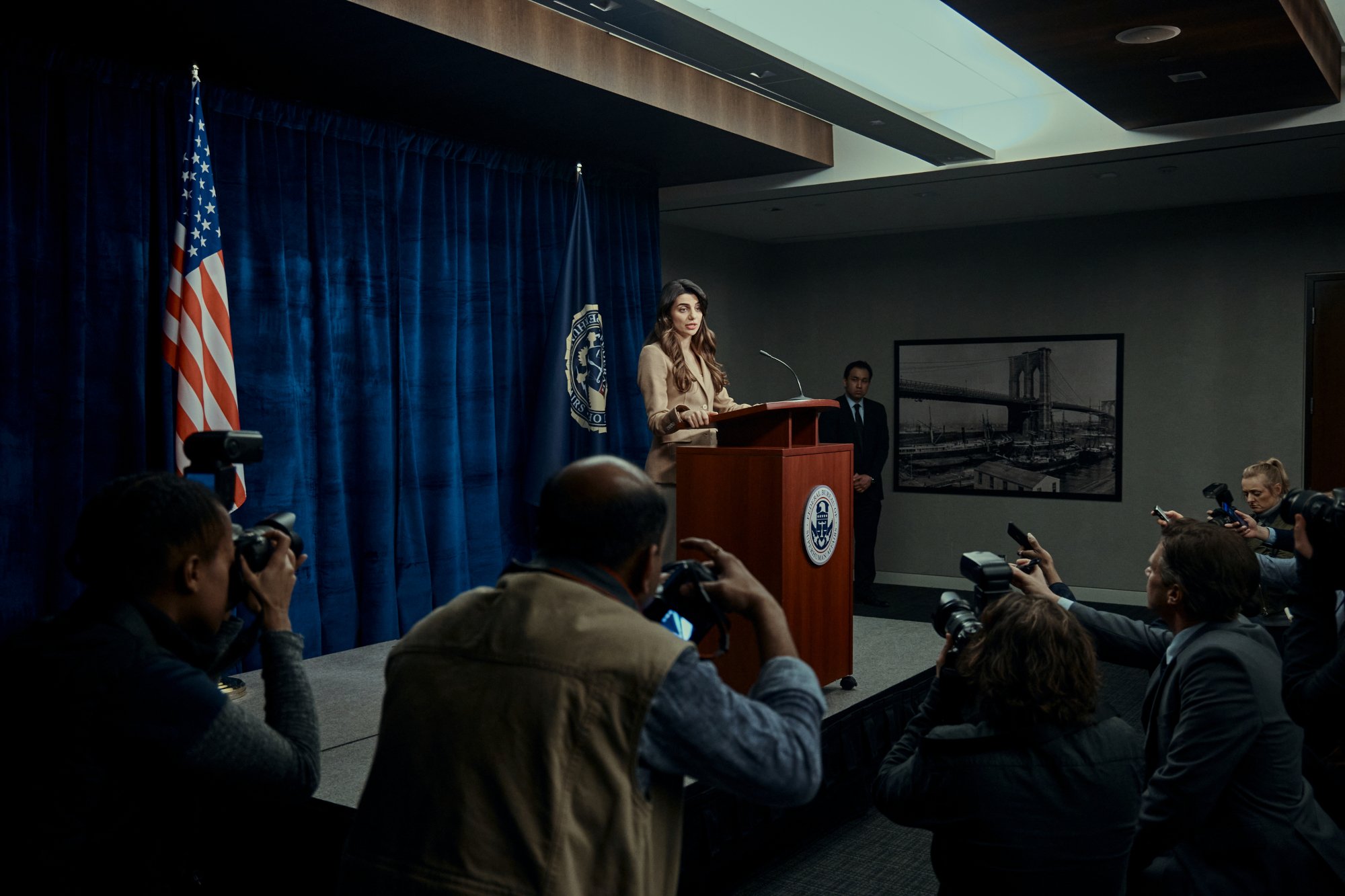 The Boys Season 3 Episode 4 may be titled "Glorious Five Year Plan," but its contents prove that plans get derailed all the time.
Perhaps the biggest development from this week's installment involves Vought CEO Stan Edgar (Giancarlo Esposito). Although Homelander (Antony Starr) has done some pretty worrisome things over the course of the show, Stan's always reined the Supe back in.
Thanks to a deal between Homelander and Victoria Neuman (Claudia Doumit), that will no longer be possible. Neuman betrays her adopted father during a press conference, forcing him to step down from Vought — and leaving The Seven in Homelander's hands.
He takes full advantage of that, killing the newly inducted Supersonic (Miles Gaston Villanueva) to send a message to Starlight (Erin Moriarty). Now she's lost multiple allies and her leverage. That means she and The Boys need to make haste with their plan to destroy Homelander. However, they may have unleashed a much bigger problem.
Although Billy Butcher (Karl Urban) was searching for the weapon that killed Soldier Boy (Jensen Ackles), he and his teammates managed to uncover the Supe instead. Frozen in a Russian lab, Soldier Boy is very much alive. And now that The Boys have released him, he could prove another problem for them to deal with.
When does 'The Boys' Season 3 come out on Prime Video? Episode 5 release date and time
RELATED: 'The Boys': Jack Quaid Says They Had 'Permission to Go Nuts' in Season 3
With so many huge developments during this week's chapter of The Boys, fans are no doubt eager to see what happens next. The stakes are getting higher than ever. So, when is the release date for The Boys Season 3 Episode 5?
New episodes of The Boys arrive on Prime Video every Friday, with the next one slated for June 17. Because they drop at 12 a.m. GMT, installments are typically available in the U.S. on Thursday nights.
Here's the full release schedule for The Boys Season 3:
Episodes 1-3: June 3
Episode 4: June 10
Episode 5: June 17
Episode 6: June 24
Episode 7: July 1
Episode 8: July 8
Episode 5 will push the third season beyond the halfway point, digging into Homelander's takeover of Vought and Soldier Boy's arrival. So, what can viewers anticipate during next week's installment?
What to expect when episode 5 hits Prime Video
There's no preview or episode synopsis for The Boys Season 3 Episode 5, but that doesn't mean we can't guess what will happen when its release date arrives.
With so much build-up to Soldier Boy, it's probably safe to assume he'll play a prominent role in the coming chapter. What he'll do after escaping the lab is anyone's guess. Whether he seeks out Vought or creates chaos from the shadows, one thing is certain: Homelander's likely to view the other Supe as a threat.
Speaking of Homelander, the fifth installment also needs to deal with the aftermath of his coup. It'll be interesting to see how long it takes for him to drive Vought into the ground. After all, Homelander may be the face of the company — but he has no experience running it.
Needless to say, fans are in for another wild ride when June 17 arrives.
In the meantime, the first four episodes of The Boys are currently streaming on Prime Video.
RELATED: Jensen Ackles Says Jeffrey Dean Morgan Wanted Him to Spoil 'The Boys' Season 3