'The Boys' Season 3 Is Going to Tackle Toxic Masculinity and Racism
In 2019, Amazon Prime released The Boys, an adaptation of a graphic novel series. The show features parodies of well-known superheroes and shockingly violent scenes, and it could easily have been overlooked and forgotten. Instead, people are fascinated, and lots of them are watching it and talking about it. It's even scooped up five nominations for Emmy Awards. One of the reasons for its popularity is that the show illustrates social issues that resonate with its audience. And the upcoming season 3 of The Boys is no exception.
What is 'The Boys' about?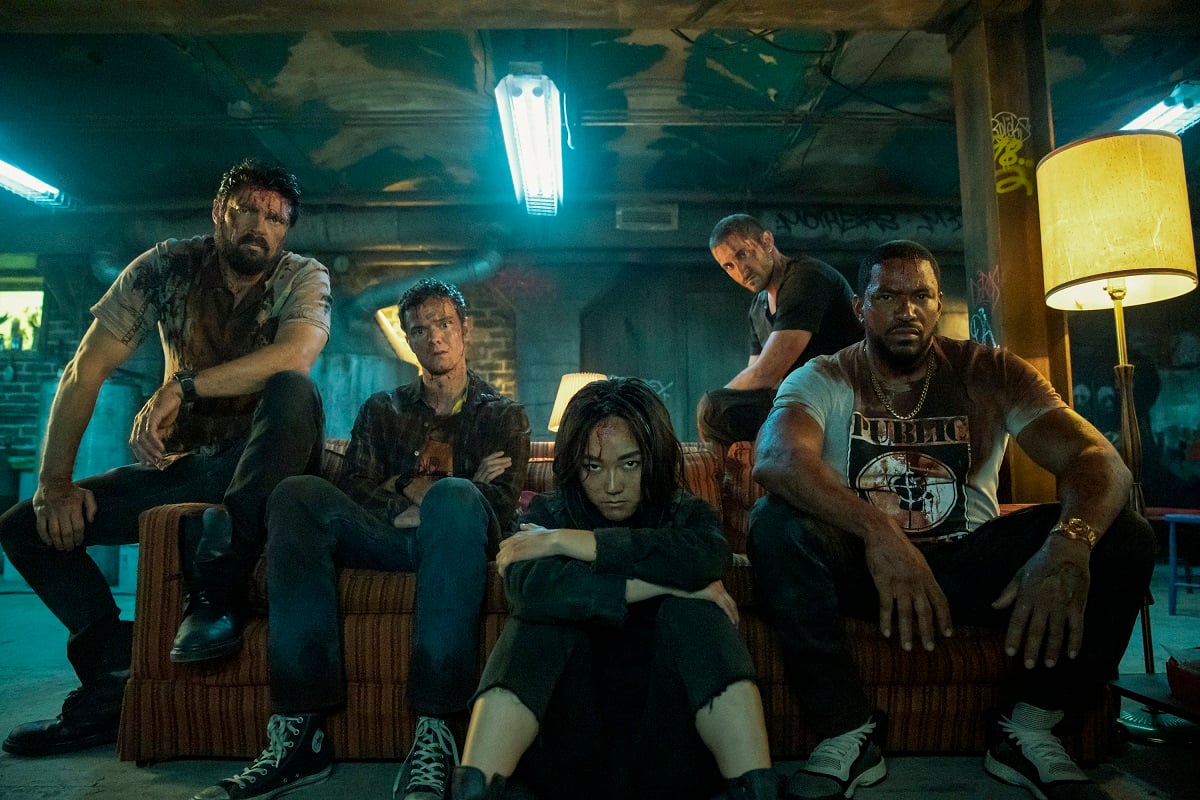 The show is based on a series of graphic novels by authors Garth Ennis and Darick Robertson, and according to Screen Rant, it's a subversive take on the typical superhero story. The heroes, instead of being self-sacrificing servants of society, are celebrities who think a lot of themselves and have secret motivations. 
Understandably, having such selfish people with overwhelming powers can get dangerous. When the superheroes get out of control, The Boys step in to deal with them. They're led by Billy Butcher (played by Karl Urban). Most of them don't even have powers, just a well-developed skill set for violence and enthusiasm for using their talents.
The show is dark, funny, and quite violent — and it's been a big hit for Amazon. 
Season 3 of 'The Boys' will tackle heavy issues
In the second season, The Boys explored the thinking of white supremacists, using a mysterious new superhero named Stormfront (played by Aya Cash). According to GQ, it soon becomes clear after she shows up that she's a racist, when she attacks a group of innocent bystanders, including a Black family, then blames the murders on immigrant terrorists.
She uses racist slurs and is violent toward Black people, but it turns out that her sick ideology goes even deeper than that. Stormfront is an actual Nazi. She got her powers when her husband, who was a decorated Nazi, injected her with a drug called Compound V.
If that weren't enough, she makes it clear that she's dedicated to the white supremacist ideal of protecting white people from other cultures having rights and existing in society.
"We are in a war for the culture," she explains. "The other races are grinding us down and taking what is rightfully ours, but we can fight back with an army of supermen millions strong."
The storyline draws on some of the darkest parts of American history, and in season 3, The Boys isn't content to leave the seamy parts of our past behind. 
The show will face other thorny issues in its next season
The show's creator, Eric Kripke, talked about The Boys in an interview with The Hollywood Reporter. He explained that the plot has made it possible to delve into issues that are still affecting Americans today.
"I can say that we spent the first two seasons exploring a lot of things that are going on in the United States," he told the publication, "and in the third season we got interested in the history of the Vought universe and its fractured reflection of the United States. Kripke continued:
"It's like how people say that there are 'good old days' and that somehow there's some sort of past that we need to be great again and return to; the issues we talk about on the show — racism, white supremacy, violence and sexual predation — have always been here. Make America great again for who exactly? We have this character Soldier Boy, played by Jensen Ackles, who has been around since World War II, and through him we're able to delve into issues as disparate as toxic masculinity and racism and some of the wars we've been through. We've been able to explore not just the here and now but the past — and that's exciting."
The third season appears to be poised to look at how the dark past of the U.S. is playing out, and who is impacted by that. Fans and critics alike are sure to tune in to see how The Boys will grapple with these subjects. 
RELATED: 'The Boys': What Showrunner Eric Kripke Must Reportedly 'Figure out' in Season 3