'The Boys' Season 3: Jensen Ackles Reveals How Soon Soldier Boy Shaves His 'Cast Away' Beard
Jensen Ackles previews his look on 'The Boys' Season 3. Despite the bearded first look photo from June, Soldier Boy will shed the facial hair quickly.
After Supernatural ended, Jensen Ackles signed up for The Boys Season 3. He'll be playing Soldier Boy, and Amazon released the first look at his character in June of 2021, a year before the season will eventually air. Fans may have been surprised to see Ackles bearded, but Ackles said it won't last long.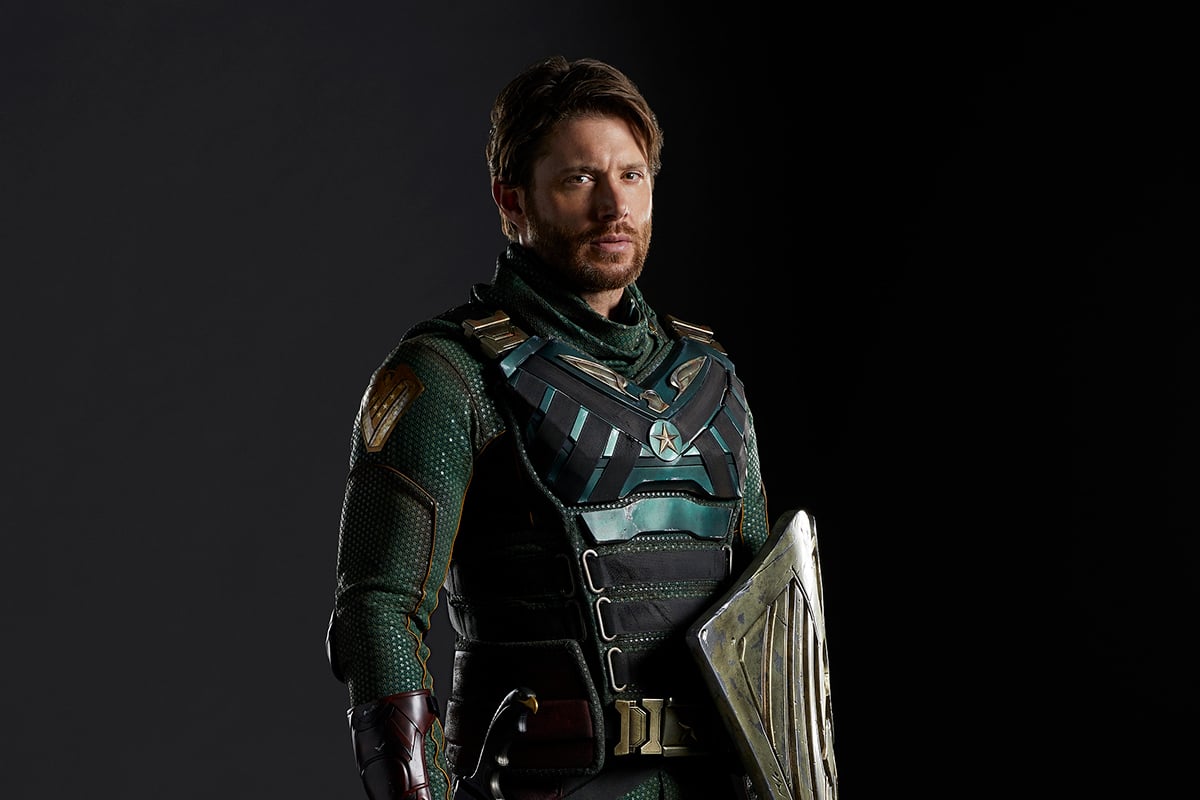 Ackles appeared on Michael Rosenbaum's Inside of You podcast which aired Jan. 18, though was recorded in October. Ackles told Rosenbaum how long Soldier Boy's beard lasts and how he learned to manage facial hair. The Boys Season 3 premieres June 3 on Prime Video. 
'The Boys' Season 3 discovers a disheveled Soldier Boy
Soldier Boy comes from the comic books, a World War II era superhero who has not aged since. Costume designer Laura Jean Shannon said in an earlier press release she referenced Steve McQueen and John Wayne. Soldier Boy has let himself go, though, hence the beard at the beginning of The Boys Season 3.
"What happens is, and I don't think this is any secret," Ackles said on Inside of You. "I'm not giving anything away. They kind of find me and I've been essentially in captivity for a while. So when they do, I'm bearded and I look like Cast Away. But then they clean me up and I get my superhero outfit back on and I go to town."
Jensen Ackles is proud of his Soldier Boy beard
After playing clean-cut Dean Winchester for 15 years, Ackles impressed himself with his beard game. He prepared before The Boys Season 3 began filming so he could grow a real beard for the season premiere episode. 
"I did not know I could grow a beard like that," Ackles said. "I had more products for the beast on my face than I had for any other part of my body."
Jensen Ackles' beard was a whole process
Ackles elaborated on the lengths he went to embody Soldier Boy. Actors often have hair and makeup teams groom them. Beard products were new territory for Ackles. And it was all for the initial rescue of Soldier Boy. After that, Ackles assures he looks more like his old self for the rest of The Boys Season 3.
"You gotta get the shampoo that's special for the beard, you've got to get the conditioner that's special for the beard, you gotta get the beard balm," Ackles said. "There's beard butter, there's the wax, there's the oil. It was like, I didn't know. This is my first time into this world so I'm just buying different ones and trying different ones. A whole side of my bathroom was taken over by beard sh**."
As for Soldier Boy's character, Ackles teases him appropriately. "He's a jackass," Ackles said.