'The Boys' Season 3: Jensen Ackles Wore Nothing but a Sock for Soldier Boy's Introduction
The Boys returns for season 3 this Friday, June 3rd. Jensen Ackles will make his debut on the Amazon Prime Video series. The Supernatural actor's character Soldier Boy is an off-brand Captain America with a not quite as likable personality. The Boys has never shied away from nudity for its superheroes. It looks like Soldier Boy will be no different. Ackles recently discussed stripping down for his introduction to the show.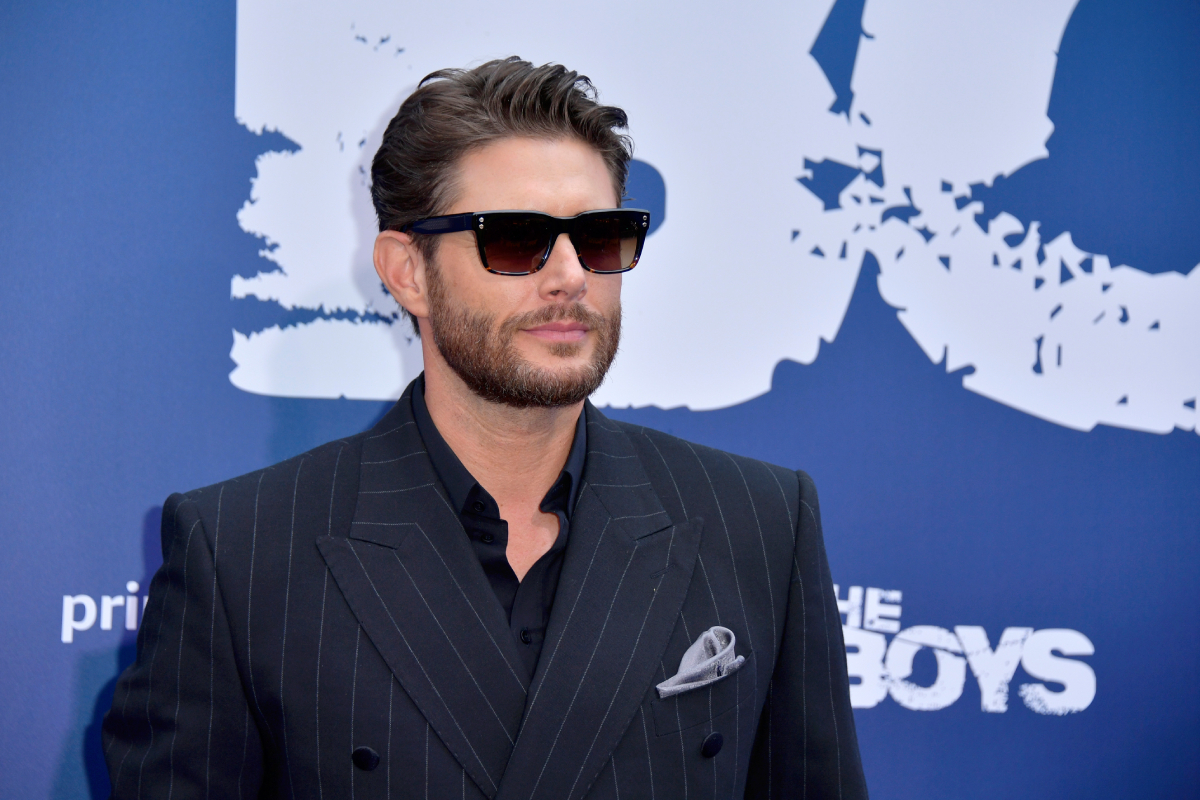 Who is Soldier Boy in 'The Boys' Season 3?
The trailer for The Boys Season 3 teased the addition of Jensen Ackles' character Soldier Boy to the Amazon series. According to Screen Rant, "If you know the backstory of Marvel's Steve Rogers, aka Captain America" then you pretty much know how Soldier Boy became a superhero. These two characters even share similar superpowers, but they don't have everything in common.
Screen Rant points out that in the comics, Soldier Boy made an "ill-advised call" that led to German forces killing many troops and even a few members of the Squad. USA Today points out that Soldier Boy is "not nearly as nice a guy" as Captain America. The characters in The Boys parallel popular and mainstream superheroes with more problematic (and possibly realistic) versions.
Jensen Ackles bares it all for his first scene in 'The Boys'
Like Captain America, Soldier Boy spent several years preserved in suspended animation until awakening in modern-day America. According to USA Today, Soldier Boy first appears in The Boys Season 3 by emerging from a large metal capsule, wearing nothing at all.
This certainly made for an interesting introduction for The Boys newcomer Jenson Ackles. "I stepped out in front of my brand new cast and crew with nothing between me and them but a sock," he told the outlet. That wasn't even close to as wild as it got for Ackles.
USA Today describes a "superhero orgy scene" where Soldier Boy stands in a suit surrounded by beautiful naked women. "I'm not necessarily a modest person, by any means, but I do remember walking onto the set, and let's just say that I felt the need to stare at the ceiling more than I've ever felt in my life," Ackles remembered. "Avoid eye contact, just don't look down and you might get through this day."
Ackles recently finished his time on 'Supernatural'
Jensen Ackles' addition to The Boys Season 3 follows the end of his time on the longest-running sci-fi/fantasy series in the United States. For 15 seasons Ackles portrayed Dean Winchester in The CW's Supernatural, which aired its final episode in 2020. However, Ackles' time with the franchise isn't over yet.
According to TV Guide, Ackles is set to narrate the Supernatural spinoff, The Winchesters, which will follow the story of Sam and Dean's parents. Ackles will also appear as new Montana sheriff Beau Arlen in the upcoming third season of Big Sky.
The Boys Season 3 premieres on June 3rd on Amazon.
RELATED: 'The Boys' Season 3: Soldier Boy Actor Jensen Ackles Had to Make 4 Audition Tapes to Beat 'Major Names' for the Role