Gaming & Comics / Reviews
'The Boys' Season 3 Review: A Striking Addition That Proves There's More Life in This Series
'The Boys' Season 3 pushes boundaries once again, delivering a tense and action-packed ride that hits all the right emotional beats. If nothing else, it proves still show still has more to offer.
Since its premiere in 2019, The Boys has become one of Prime Video's most popular original series, and its third outing is likely to strengthen fans' love of the show. A strikingly relevant addition that touches on real-world political tensions and hits all the right emotional beats, The Boys Season 3 pushes the characters to a precipice — and it promises even more gripping storytelling on the other side of it.
'The Boys' Season 3 pushes boundaries in more ways than 1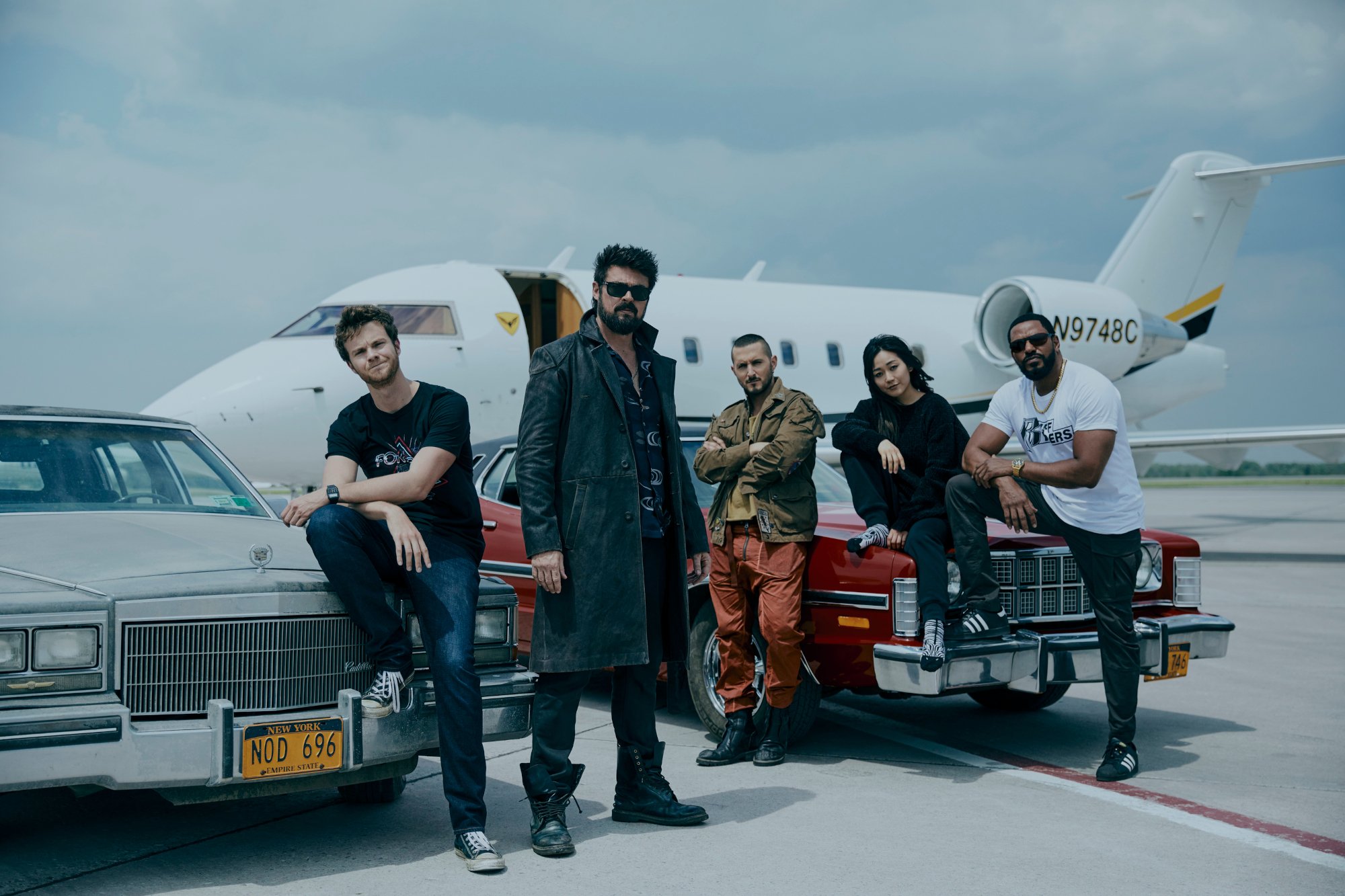 During a recent interview with Entertainment Weekly, Jack Quaid said Amazon encouraged The Boys cast and creators to "go nuts" in season 3. That's evident from the moment the latest outing opens.
The premiere kicks off with a deliciously disturbing example of Supe corruption, surpassing season 1's encounter between Popclaw (Brittany Allen) and her landlord. And things only get more jaw-dropping from there. If you thought the Prime Video series would hit a wall when it came to pushing boundaries, you might be surprised to learn it hasn't. In fact, it shows no signs of doing so.
As the show itself explores how far it can go, its characters face a similar question. The Boys' latest outing examines what people are willing to sacrifice in the name of a cause. This is most obvious in Hughie Campbell (Jack Quaid) and Billy Butcher's (Karl Urban) storyline, which sees the duo embracing Supe abilities to fight Vought. It's a hypocritical approach, and it's one their teammates don't exactly condone. However, it does raise interesting questions about the price of defeating evil.
Butcher and Hughie aren't the only ones pushing their limits in the new episodes, either. Homelander (Antony Starr) tests how far his reach extends in The Boys Season 3, becoming less and less apologetic for his behavior as he realizes how many of his fans are willing to overlook — or even celebrate — it.
Through the public response to Homelander, the show clearly wants to mirror the real-world political climate. It does a solid job of critiquing divides while maintaining an impressive level of self-awareness. Truthfully, the show's political commentary feels more on the mark than ever.
Season 3 hits all the right emotional beats
Although The Boys is known for its willingness to push boundaries, the characters and their relationships provide the emotional core that keeps viewers tuning in. Season 3 proves a satisfying run on that front. The friction between the members of The Seven and The Boys makes for a seriously tense ride from beginning to end.
As always, Karl Urban and Jack Quaid excel as Butcher and Hughie, both of whom struggle with their morals more than usual this season. Their dynamic hits new highs, as do their relationships with other characters. In particular, Butcher's newfound bond with Ryan (Cameron Crovetti) proves a highlight of The Boys Season 3.
Jensen Ackles delivers an impressive performance as Soldier Boy, offering a grim take on what a real-world Captain America might look like. Despite portraying a morally reprehensible character, Ackles brings a surprising amount of nuance to the role.
Other standouts include Kimiko (Karen Fukuhara), A-Train (Jessie Usher), and Victoria Neuman (Claudia Doumit). As Kimiko questions her place on The Boys team, A-Train is forced to confront the consequences of Supe corruption. Meanwhile, Neuman's political motives become clearer in season 3. All three storylines will leave viewers feeling more connected to these characters — and more eager to see what they do next.
Of course, there are a few subplots that feel unnecessarily bloated. As amazing as Chace Crawford is in the role, the show and The Seven could probably shelve The Deep. Likewise, Frenchie's (Tomer Kapon) past storyline could have been condensed. The show might have been better off giving Maeve (Dominique McElligott) extra screen time — though her later scenes more than make up for any earlier absences.
The new episodes prove there's plenty of life left in 'The Boys'
Fans may be tempted to say they've seen it all after some of the more jaw-dropping storylines in The Boys Season 3. However, the show proves them wrong, even as it wraps its third outing. If anything, the latest batch of episodes proves there's plenty of life left in Prime Video's adaptation.
The finale sets the stage for an even more intense fourth season. The show ramps up the stakes in a way that promises to push the bar even further as it continues. The Boys Season 3 ends on a note that embodies both hope and dread. And it may leave fans wondering if any of the show's characters will ever know peace.
That's a question future outings will need to answer. And even after eight gripping, action-packed installments, fans will be eager to get their hands on more. Yes, season 3 really is that good.
The Boys Season 3 premieres with three episodes on Prime Video on June 3, 2022.