'The Boys' Star Jack Quaid Reveals Why Hughie Looks Different in Season 2
Jack Quaid returns as the vengeful vigilante Hughie Campbell in the second season of The Boys. But this time, fans may notice a glaring distinction in his character's appearance. Luckily, in a recent interview, Quaid revealed how and why Hughie will look notably different in Season 2.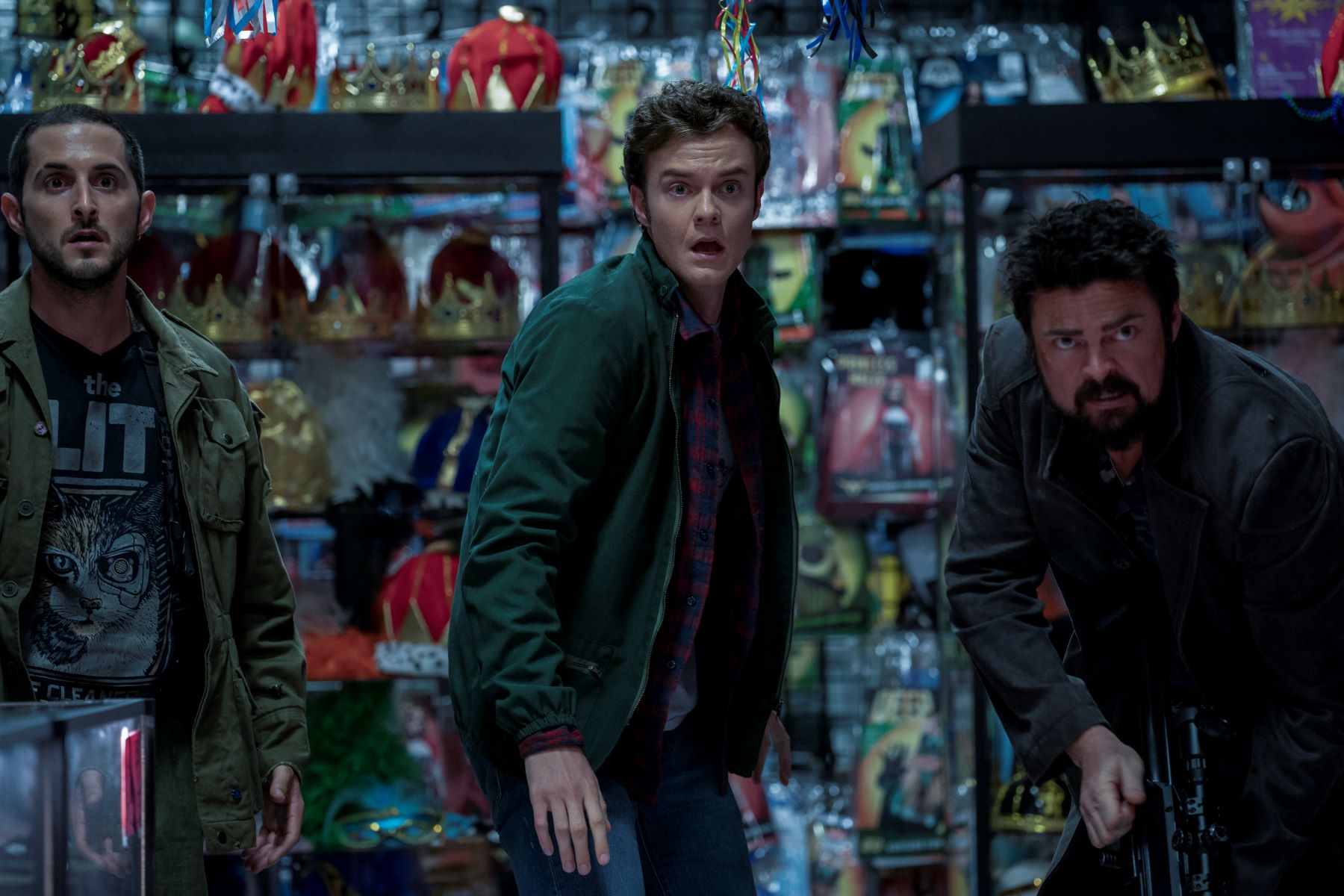 'The Boys' Season 1 opens with the reason behind Hughie's vengeance
The Boys, Season 1 opens with Hughie living a normal boring existence. He still lives at home with his father, Hugh Sr. (Simon Pegg), in his childhood room. The only thing Hughie seems passionate about in life is his relationship with his girlfriend, Robin (Jess Salgueiro).
But when a speedster superhero called A-Train (Jessie T. Usher) accidentally rips through Robin and kills her, Hughie decides it's time for revenge. He joins Billy Butcher's (Karl Urban) team of Anti-Supe vigilantes and forms a plan to take down a corrupt band of superheroes called The Seven. 
The stakes are higher for Hughie in Season 2 of 'The Boys' 
After unsuccessfully trying to take down Vought and Homelander (Antony Starr) in the Season 1 finale, the second season of The Boys finds Hughie, Mother's Milk (Laz Alonso), Frenchie (Tomer Capon), and Kimiko (Karen Fukuhara) in hiding. Butcher is missing and Starlight (Erin Moriarty) is trying to find her place back within The Seven.
Season 2 will also introduce a new tech-savvy Supe called Stormfront (Aya Cash). When she joins The Seven and starts to push her own agenda, Homelander feels threatened and tries to maintain his control.  Meanwhile, Vought boss Stan Edgar (Giancarlo Esposito) sees the rising Supervillain threat in the country and uses it to capitalize on people's fears.   
Jack Quaid reveals how and why Hughie will look different
In a recent interview with Collider, Quaid revealed one detail that will set Hughie apart in Season 2. He said that while his character only saw a little bit of gory action in the first season, this time around he'll be continuously covered in blood. 
"That was the difference between Season 1 and Season 2," Quaid explained. "In Season, I get covered in blood…cut, into the hair and makeup trailer, I get it all off of me. Season 2, there's no time cut, we keep going, so I would be in blood for weeks as opposed to a day or a few hours. So, yeah, that was a huge difference."
Quaid's co-star, Erin Moriarty, who plays his new Supe girlfriend, Starlight, noted that Season 2 filmed during the hot Toronto summer. She said she would see Jack on set looking "dead" from being covered in blood. 
"There were so many days where I observed Jack covered in blood, just looking dead inside," Moriarty revealed. "Just between takes, sitting in a tent, [in] Toronto humidity, covered in blood for several days in a row, just looking dead inside."
The second season of The Boys premieres with the first three episodes on Sept. 4 on Amazon Prime Video. New episodes will drop each Friday until the season finale airs on Oct. 9.