'The Boys': Why The Deep's Prosthetic Penis Was Edited out of the Show
'The Boys' loves to use the body for comedy but The Deep (Chace Crawford) almost went too far.
The Deep (Chace Crawford) went viral because of how he filled out his costume in a promotional photo. But The Boys character was edited differently for the first season of the Amazon Prime Video show.
A large penis was built for 'The Boys' Season 3 
The Amazon show often has absurd scenarios for its supernatural characters. Season 3 introduced Termite (Brett Geddes), who can shrink himself down to the size of a termite. 
He uses these powers for pleasure. He has fun with a man at a party by shrinking and crawling up his urethra. But the Termite sneezes and accidentally kills the man.
The scene was made possible by building a large penis. But the showrunner still had to follow the rules to film it.
"You're not supposed to show an erect penis," Eric Kripke told Entertainment Weekly. "So we had to be very careful with the design of the penis — 'cause we built it practically. That's a real 11-foot-high, 30-foot-long penis built at great expense. But if you look at it, we had to design in all these wrinkles to make it clear that it wasn't erect. So, anyway, it's exhibit 7,023 why I love this job."
The Boys might be taking bold swings in season 3. But there was a back-and-forth about how to showcase large members in season 1.
Why The Deep's large penis under his costume was edited out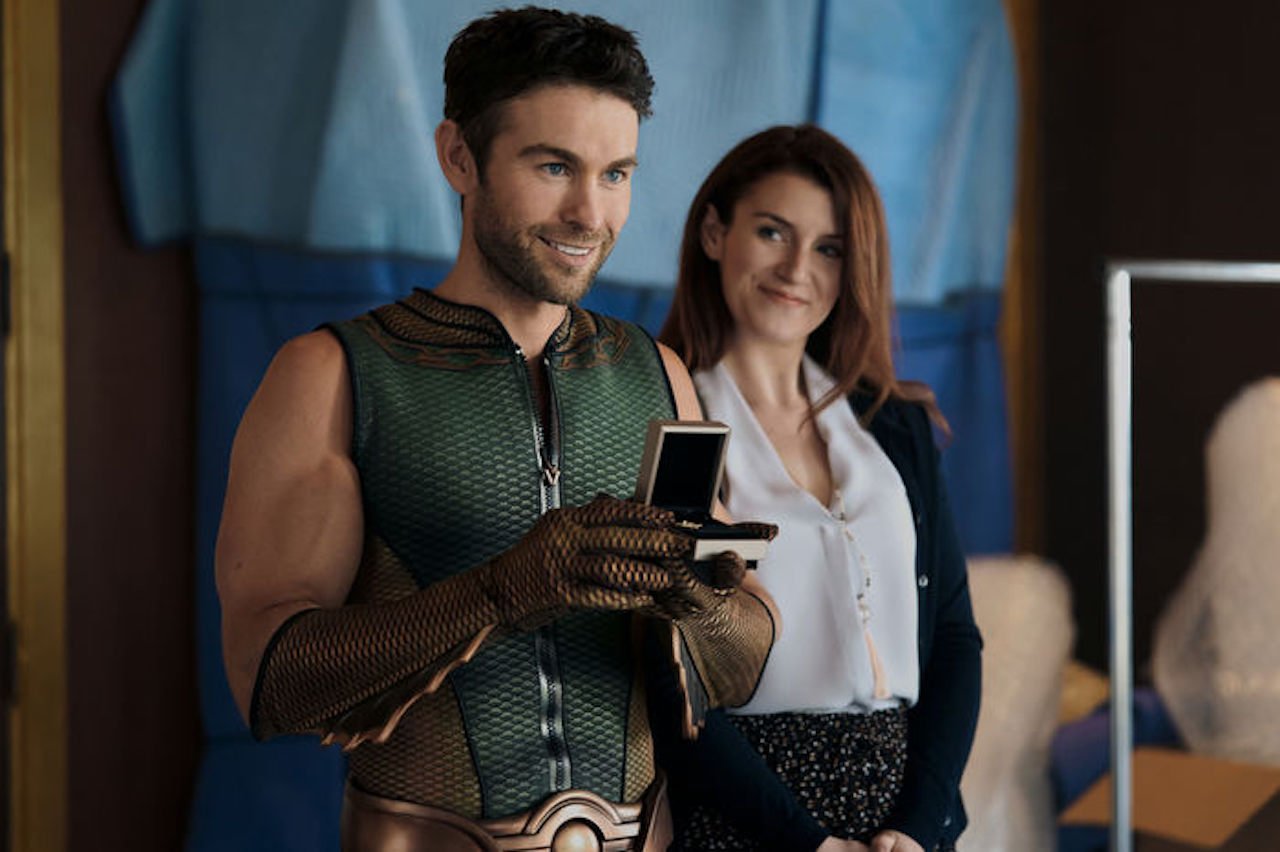 The show doesn't shy away from using penises for comedy. But The Deep's original look was considered going too far. Crawford wore a prosthetic penis under his costume because the character was supposed to have a comedically large member.
"[Showrunner Eric] Kripke was like, 'We get no notes from Amazon, but the first one we got was that can't f – – king happen, we've got to take that out," the actor told Daily Mail Australia. "And we had to edit it out."
Fans can still find what the character was supposed to look like because an unairbrushed photo of him was included in the 2019 official Amazon calendar. 
Chace Crawford was grossed out in this season 3 scene
The Deep's powers and personality lead to him having some weird scenes. Crawford admitted to getting grossed out when he had to act out eating a live octopus. In reality, the tentacles were made out of food like mochi.
"We did have like a full rehearsal and they had real a real seafood tower, which is kind of disgusting after like, eight hours," Crawford told GameSpot. "But the food we're eating–like Colby (Minifie), she plays Ashley, she's phenomenal–she's vegan. So they made it all vegan. And the girls loved it. They're like, 'Oh, this is this is great,' and then meanwhile, I was grossed out. So it was, it was a lot of fun."