'The Brady Bunch' Alum Maureen McCormick Posts Hawaiian-Themed Birthday Message To Former Co-Star Barry Williams
Maureen McCormick tweeted a special birthday message with a throwback photo to former 'Brady Bunch' cast member and crush Barry Williams.
The family-friendly comedy The Brady Bunch is still considered one of television's most legendary sitcoms. Running from 1969 to 1974, the series highlighted one of America's first blended families and allowed viewers to witness the six Brady kids grow through adolescence.
Maureen McCormick and Barry Williams portrayed the show's two oldest siblings, Marcia and Greg Brady. Despite playing brother and sister onscreen, the two shared a strong attraction that materialized into something more than just co-stars.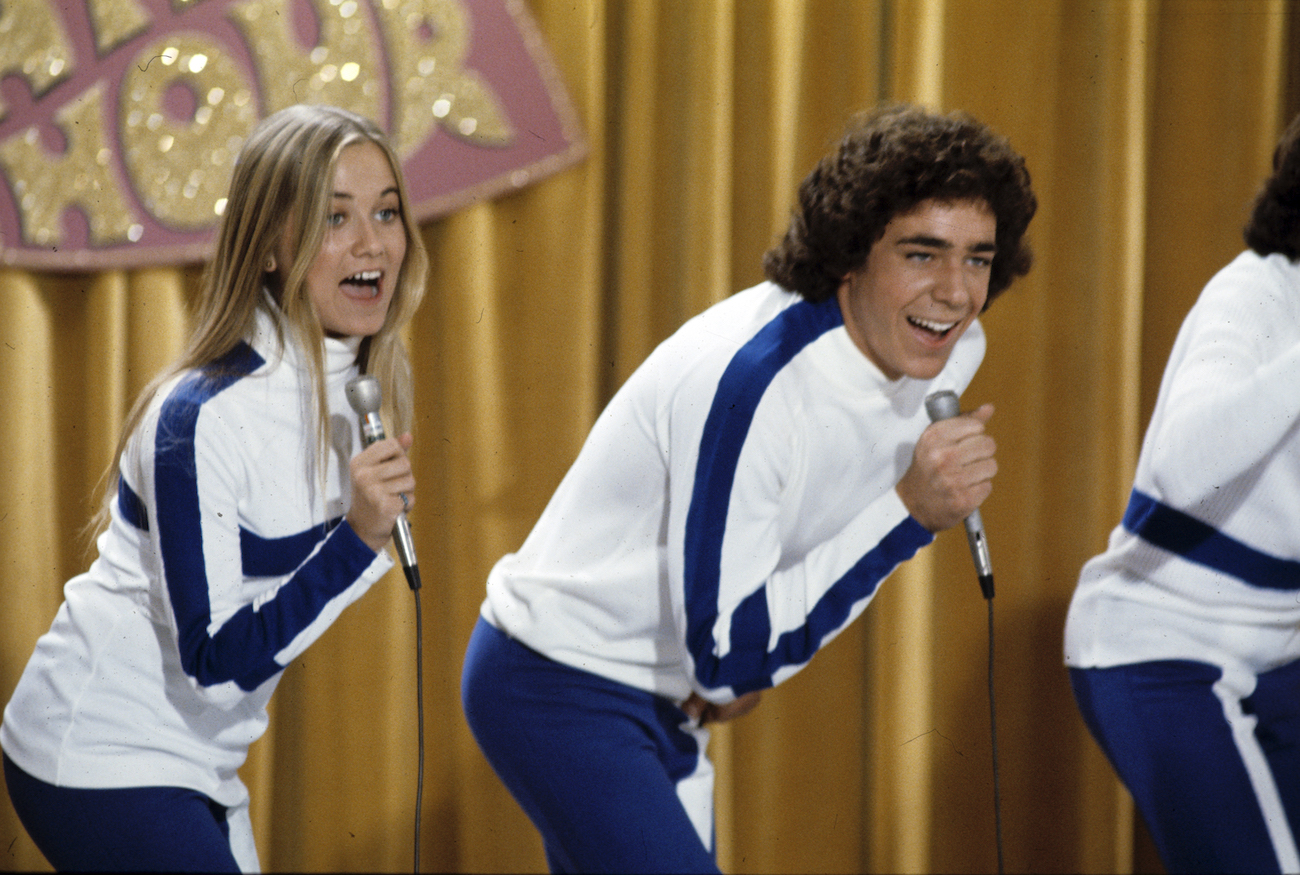 Maureen McCormick references a special storyline
The Brady Bunch cast and crew headed to Hawaii to film the three-part Season 4 premiere. Recalling the landmark excursion, McCormick posted a nostalgic photo of herself with Williams from their time on location to wish him a happy birthday with a Hawaiian flair.
"Aloha and Happy Happy Birthday Barry Williams!" she tweeted on Sept. 30. "Hau' oli La Hanau! You are my Ohana and I feel so blessed by your friendship! Mahalo and Aloha Nui Loa @MrBarryWilliams."
McCormick's use of Hawaiian phrases added to the flavor of the post, with "Hau' oli La Hanau" meaning "Happy birthday," and "Ohana" translating as "Family." The Brady Bunch alum signed off with "Mahalo" (Thank you) and "Aloha Nui Loa" (All my love).
Hawaii happens to be a momentous place for the co-stars, where McCormick revealed in her 2008 memoir that the two shared their first kiss in the exotic locale.
'The Brady Bunch' Hawaiian backdrop makes for romance
With Williams and McCormick both in their teenage years, the two had enjoyed a flirtation for several seasons on the show. Once headed to Hawaii, McCormick knew there was a chance for something more in such an idyllic setting.
"The surroundings took my breath away," she wrote of the island in her book Here's the Story: Surviving Marcia Brady and Finding My True Voice. "I never stayed anywhere as beautiful. And talk about romantic! There was the air… the water… and Barry's blue eyes."
The Brady Bunch star revealed her hopes for romance began from the moment the cast arrived in Hawaii.
"As soon as I stepped off the plane, I started to think about him more intensely, in the way I had fantasized for a long time," McCormick wrote. "We had spent the past three and a half years staving off the desire of a mutual attraction despite the intimacy of working closely with each other every day."
Barry Williams and Maureen McCormick share a special moment on the beach
McCormick went on to describe venturing out to the beach with Williams, where they finally shared their first kiss.
"It was a picture-perfect Hawaiian moment," she revealed. "As we neared our hotel, we turned toward each other, and kissed. We couldn't hold back any longer. It was our first kiss, and it was long, passionate and deep. It was wonderful, too."
At one point, McCormick had second thoughts about her romantic interlude with Williams due to his being her onscreen sibling.
"As we continued to kiss," the Brady Bunch star revealed, "a part of me – a tiny part, admittedly – said to myself, 'Oh my God! I'm kissing my brother. What am I doing?'"
Despite a momentary hesitation, McCormick quickly recovered. "I didn't care," she confessed. "I knew exactly what I was doing."
Though the two had what the actor refers to as only an "on-again, off-again game," McCormick and Williams clearly maintained a solid friendship spanning over 50 years.