'The Brady Bunch': How Maureen McCormick 'Rebelled Quietly' in a Few Episodes
The Brady Bunch lives in infamy despite its final episode airing almost 50 years ago. The sitcom offered viewers a birds-eye view into of one of America's first blended families: Mike Brady (Robert Reed), his wife Carol (Florence Henderson), and their six kids: Greg (Barry Williams), Marcia (Maureen McCormick), Peter (Christopher Knight), Jan (Eve Plumb), Bobby (Mike Lookinland), and Cindy (Susan Olsen). Housekeeper Alice (Ann B. Davis) kept the busy home humming.
Playing the iconic Marcia Brady, McCormick revealed she became frustrated toward the end of the series with the show's lack of "mature" content. The Brady Bunch star figured out a way to subtly shake things up.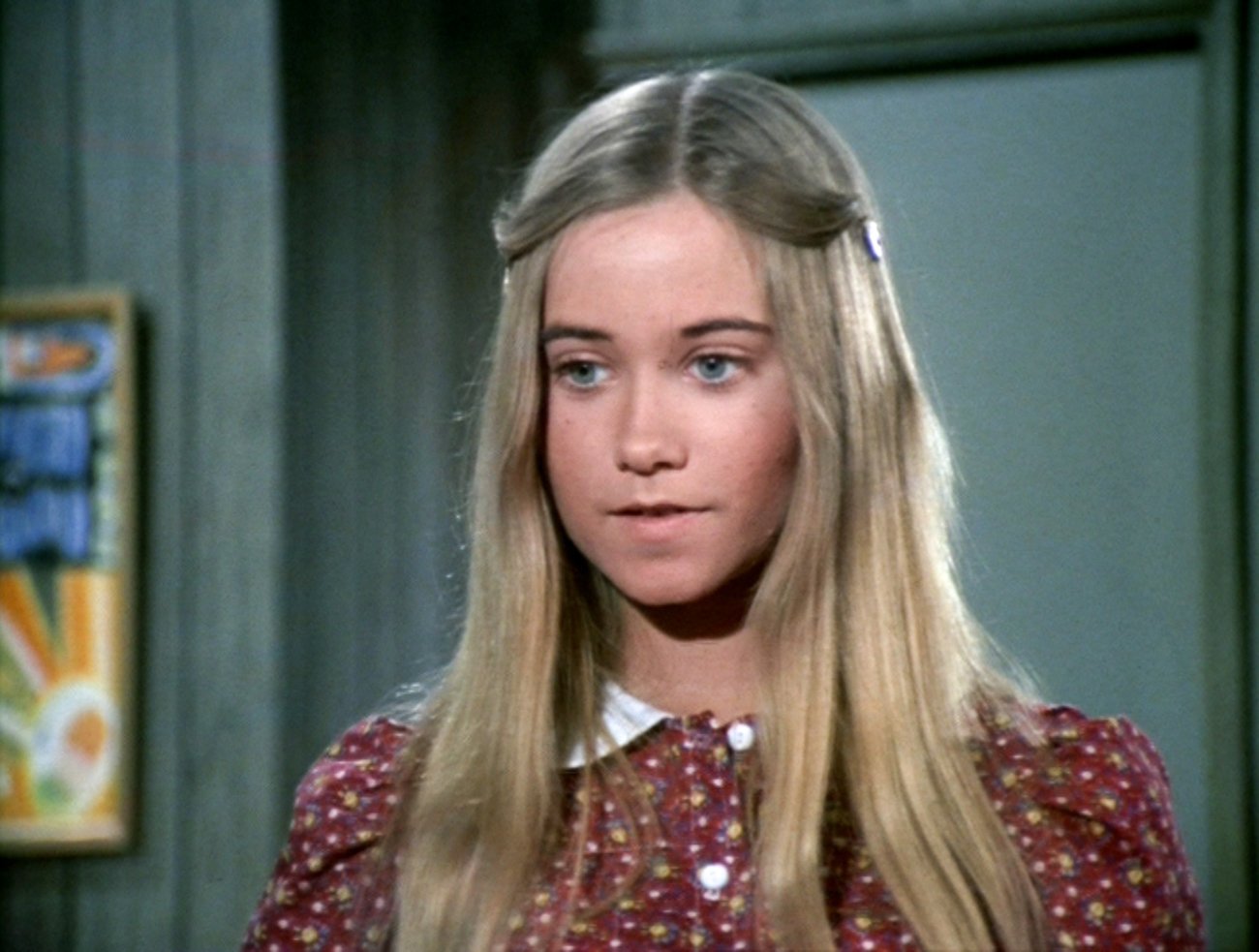 Maureen McCormick hoped for more controversial storylines
The family-friendly series ran from 1969 to 1974. Heading into the show's fifth season, McCormick recalled being dissatisfied with the repetitive themes in each episode.
"Barry and I still played kids living at home even though he was 19 and I was 17," The Brady Bunch alum wrote in her book Here's the Story: Surviving Marcia Brady and Finding My True Voice. "It was as if we lived in a bubble. It was 1972! Our home was untouched by the world around us."
McCormick had her own ideas for compelling content that reflected the events of the 70s.
"Imagine if the writers had dealt with Greg worrying about the draft," she wrote. "Carol and Mike spicing up their sex life by skinny-dipping with the neighbors, Marcia hiding a boy in her bedroom, or Jan staying out all night after seeing a rock concert."
Marcia Brady goes rogue
While some purists may be relieved the Bradys avoided more timely tumult, the cast members were experiencing their own "maturity" away from the set.
"It happened off camera," McCormick revealed. "Barry smoked weed. When we shot at a theme park in Cincinnati, Susie got drunk for the first time. And you know times have changed when your little sister starts to get a buzz."
Choosing a more subtle statement on her burgeoning adulthood, McCormick convinced her TV sister to join her in ditching a certain undergarment.
"I rebelled quietly by taping a show without wearing a bra," McCormick wrote. "I convinced Eve to go braless, too. It was also our subtle way of telling the producers that we were too old for the same old stuff."
The Brady girls get caught
While McCormick and Plumb thought they may have pulled one over on viewers, the Brady girls couldn't fool producer-director Lloyd Schwartz.
"We got away with it on a show or two," McCormick shared. "Then one day Lloyd noticed while he was watching the dailies. Nothing was ever formally said to us. There were no dictums stating Maureen and Eve must wear a bra on shows. But apparently it was a no-no."
Schwartz soon addressed the issue with the two sitcom sisters prior to shooting.
"Every time we came on the set for a scene, Lloyd make it a point to say something to us," McCormick recalled. "Then put his hand on our backs to see if we were wearing bras."
With the fifth season being the sitcom's last, the Brady kids were able to fully pursue their own paths when the series ended in 1974.