'The Brady Bunch': Maureen McCormick and Barry Williams Secretly Dated and Waited to Confirm Their Relationship 39 Years After the Show's End
The Brady Bunch was a classic show, and people still enjoy reruns to this day. The show became somewhat of an iconic program, with movies being made based on the characters, several reunion shows, and countless stories regarding both facts and assumptions about the actors.
We all know what the show was about — pretty divorcée Carol marries widower Mike Brady, and together with their children, their dog, and their maid, Alice (who is more like family), they all become one big, happy, group who lives happily ever after.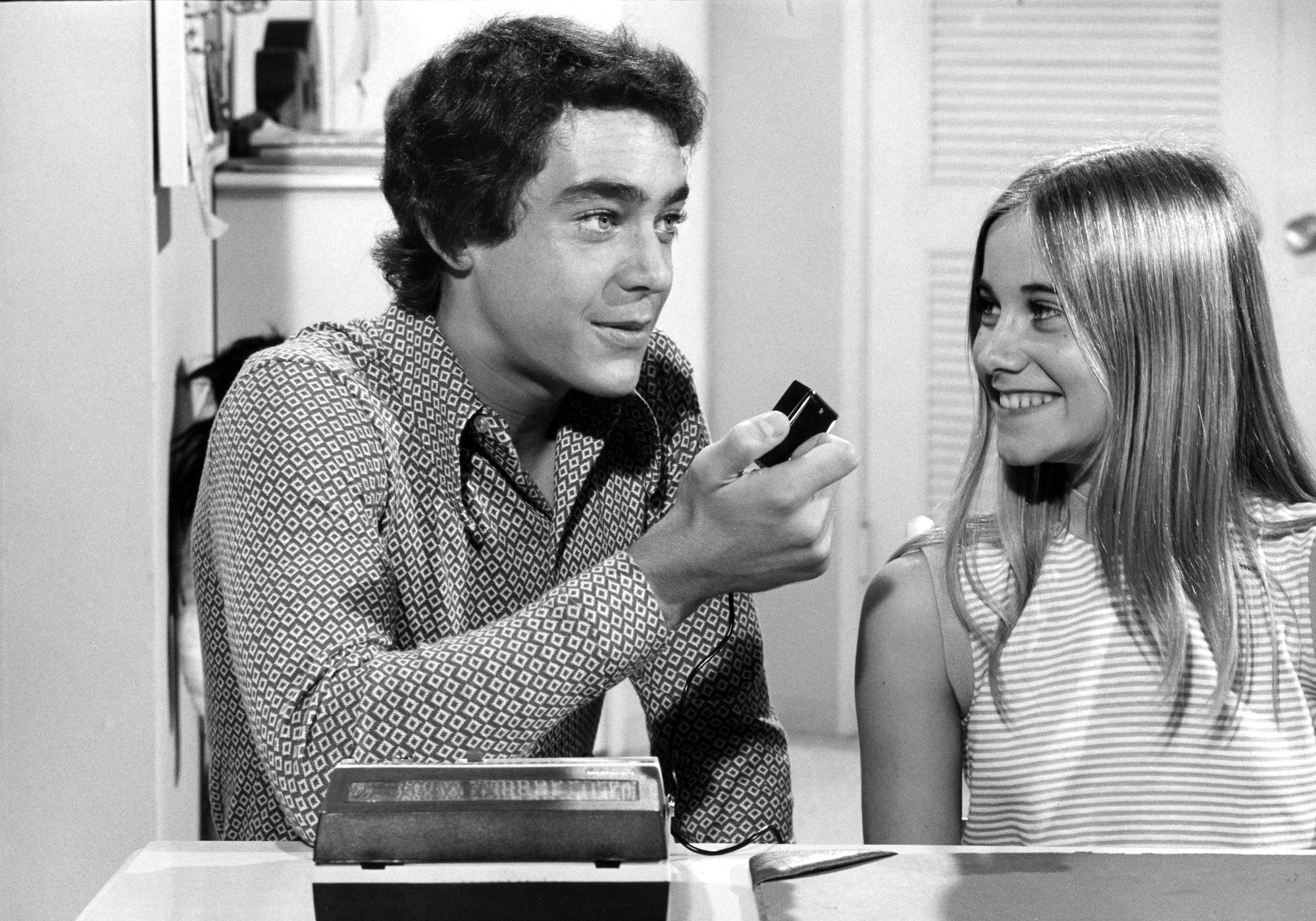 The show was a staple of its time, and one of the rumors that evolved when it was in production carried on for years afterward. Now we have learned that Maureen McCormick and Barry Williams secretly dated and waited to confirm their relationship 39 years until after the show's end.
Maureen McCormick and Barry Williams' careers after the show
McCormick and Williams were two of the actors who played Brady children, with McCormick portraying the oldest daughter Marcia, and Williams in the role of the oldest son, Greg. It was the Brady Bunch that made the two well-known, and although neither of them became big-name actors, they continued their careers after the program ended.
According to Do You Remember? McCormick has been appearing in reality television shows for the past two decades or so, such as Dancing With the Stars and Celebrity Fit Club. She even helped renovate The Brady Bunch home on the show A Very Brady Renovation. 
After the cancellation of The Brady Bunch, Williams also went on to continue his acting career. Although he wasn't able to launch a career as a recording artist, the actor went on to take small guest roles on television, and eventually found success in musical theater.
After doing some work on Broadway, Williams joined the rest of the cast in Brady reunion movies and even released an autobiography titled Growing Up Brady: I Was a Teenage Greg. Like his onscreen sister, he also did some work on reality TV, and most recently, appeared in a musical variety show, that shows off his musical talents and uses clips from The Brady Bunch as well. 
Did Maureen McCormick ever date Barry Williams?
There were always rumors of attraction between McCormick and Williams despite the fact that they played brother and sister onscreen. One of the movies, A Very Brady Sequel, even implied that there was something going on between Marcia and Greg, but those rumors were never confirmed — until now.
It has been revealed, 39 years after The Brady Bunch aired its final episode, that McCormick and Williams did briefly date during their time on the show, and Williams even had the honor of giving McCormick her first kiss. BuzzFeed reports that Williams finally revealed what many people had speculated, even if he did wait close to four decades before finally doing so. So, why didn't the relationship last for a long time?
According to Outsider, the timing just wasn't right. McCormick herself said that "at our ages … and given our unique situation, our relationship turned out to be more of an on-again-off-again game."
Moving on after dating each other
As we know, the relationship didn't last, and the two went on to marry other people and move on with their lives. According to Distractify, McCormick tied the knot with Michael Cummings, saying that when she met him at a concert, "I looked straight into his eyes and thought, 'This is the man I'm going to marry.'"
As for Williams, Allstarbio reports that he has actually been married three times, first to Diane Martin, who he then divorced after two years. The second marriage was to Eila Mary Matt, and finally, the actor settled down with his current wife, Tina Mahina. Even so, the two are still friends to this day, proving that nothing can break the bonds of the Brady kids.