'The Brady Bunch': Maureen McCormick 'Got Jealous' of 2 Female Guest Stars In This Episode With Barry Williams
The Brady Bunch cast members continue enjoy their fame from the iconic show despite its final episode airing over 50 years ago. The family-friendly sitcom made stars out of the six unknown actors as the blended Brady kids: Barry Williams (Greg), Maureen McCormick (Marcia), Christopher Knight (Peter), Eve Plumb (Jan), Mike Lookinland (Bobby), and Susan Olsen (Cindy).
Though Williams and McCormick portrayed siblings, the two teenagers began a budding romance during the course of the show's five seasons on the air.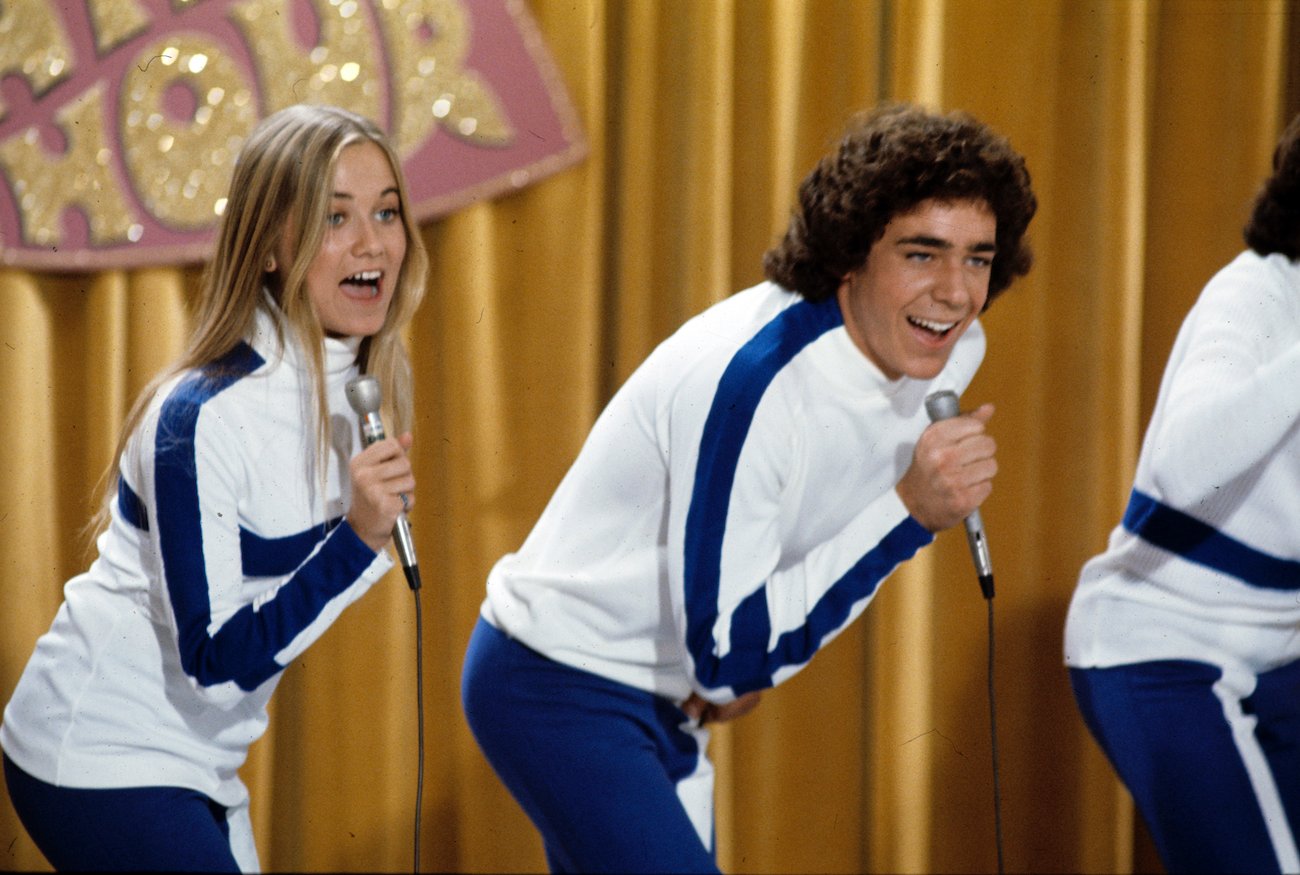 Maureen McCormick and Barry Williams find romance in Hawaii
For the season 4 opener of the series, the cast and crew filmed a three-part episode in Hawaii. With amorous feelings already stirring between McCormick and Williams, The Brady Bunch actor was already anticipating some romance with her co-star.
"As soon as I stepped off the plane, I started to think about him more intensely, in the way I had fantasized for a long time," McCormick wrote of Williams in her book Here's the Story: Surviving Marcia Brady and Finding My True Voice. "We had spent the past three and a half years staving off the desire of a mutual attraction despite the intimacy of working closely with each other every day."
During a walk on the beach, the two teens gave into their feelings and shared their first kiss. While McCormick had a brief attack of second thoughts, she soon put her doubts aside.
RELATED: This 'Brady Bunch' Scene With Greg and Marcia Needed Reblocking Because They Were 'Lusting For Each Other'
"We couldn't hold back any longer," she wrote. "It was our first kiss, and it was long, passionate and deep. It was wonderful, too. As we continued to kiss … a part of me – a tiny part, admittedly – said to myself, 'Oh my God! I'm kissing my brother. What am I doing?' I didn't care. I knew exactly what I was doing."
Too many cheerleaders, in Maureen McCormick's opinion
McCormick and Williams' feelings for each other didn't cool off after their Hawaiian trip.
"Our romance carried back to the mainland," McCormick revealed in her book. "For our first show back in L.A. … Barry and I had more than the usual number of scenes together, and we couldn't have been happier."
Apparently, sometimes storylines became problematic when they involved guest stars. The episode "Greg's Triangle" proved to be particularly difficult for McCormick.
"The plot was exactly as it sounds, with a little cheerleading drama concerning Marcia to complicate matters," McCormick explained. "Basically, Greg had two beautiful girlfriends. One was played by actress Tannis Montgomery, and the other role went to Rita Wilson." Yes, that Rita Wilson.
McCormick saw that Williams had no problem with the plot placing him in the middle of all the female attention.
"From my perspective, Barry simply enjoyed himself way too much around both of those girls," McCormick wrote. "Even though we were on again, off again, I got jealous. On the set, I felt proprietary. I gave him dirty looks the entire week."
Not meant to be for Maureen McCormick and Barry Williams
The Brady Bunch star revealed that while she and Williams had a strong attraction, they could never sustain a steady relationship.
"We had real feelings for each other," McCormick explained. "But at our ages – I turned 16 in August, and he was 18 a month later – and given our unique situation, our relationship turned out to be more of an on-again-off-again game."
With Williams' popularity at the time – especially with girls – McCormick also didn't want to commit to anyone at such a young age.
RELATED: Why 'Brady Brunch' Star Maureen McCormick's Date With Steve Martin Flopped: 'We Never Spoke Again'
"That was trying whenever I saw Barry's new girlfriend of the month," she wrote of their inconsistent romance. "They were always beautiful. But I wasn't ready to be tied down to a single guy, not even one I liked as much as Barry."
The two remain friends to this day.