'The Brady Bunch': Maureen McCormick Said She and Barry Williams 'Couldn't Keep Our Hands Off Each Other' During This Episode
Maureen McCormick and Barry Williams developed romantic feelings for each other while starring on 'The Brady Bunch'.
The Brady Bunch is still considered legendary TV. Starring Robert Reed and Florence Henderson as Mike and Carol Brady, the sitcom made household names of Barry Williams (Greg), Maureen McCormick (Marcia), Christopher Knight (Peter), Eve Plumb (Jan), Mike Lookinland (Bobby), and Susan Olsen (Cindy).
During the course of its five-season run, Williams and McCormick developed romantic feelings for each other despite playing onscreen siblings.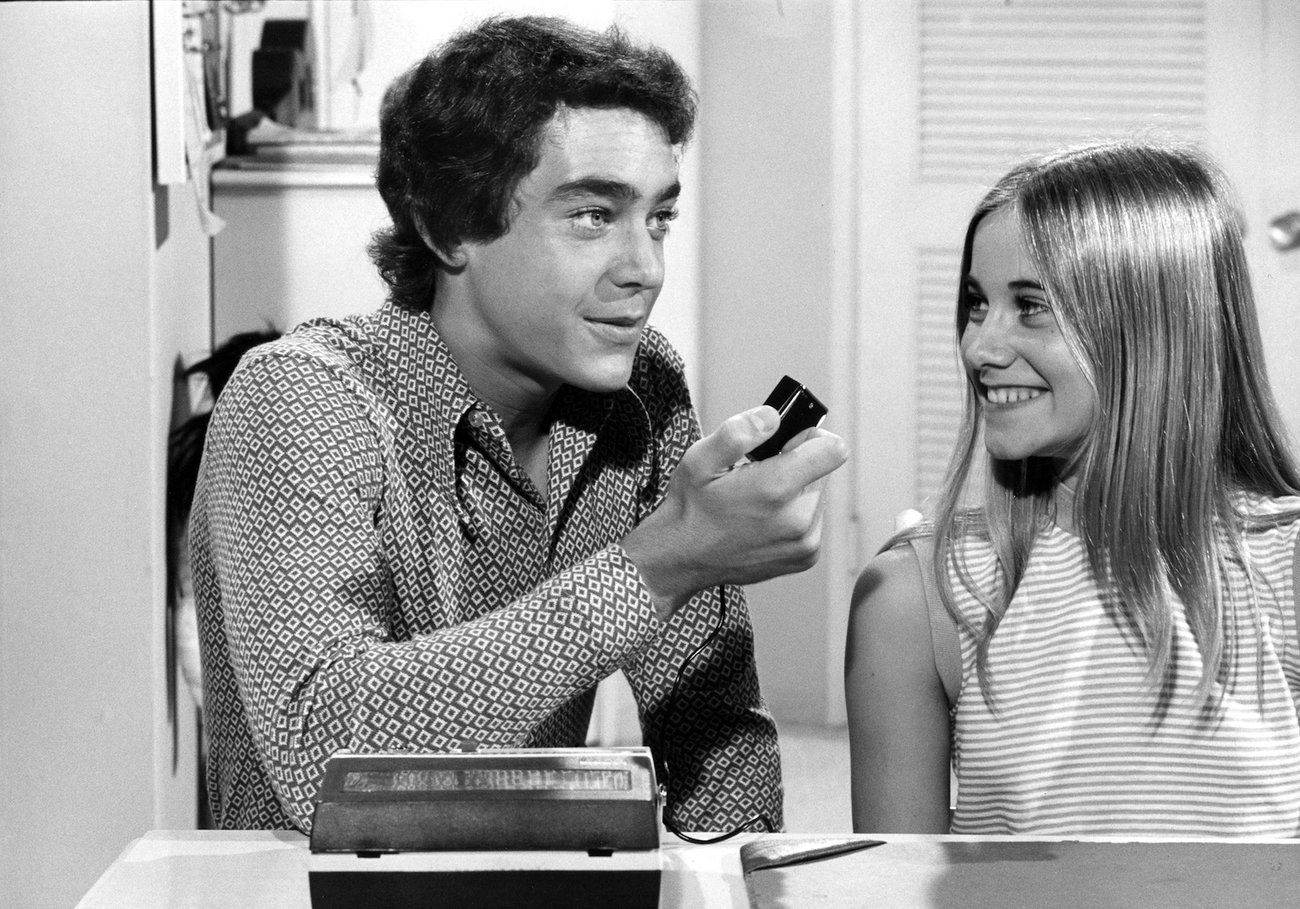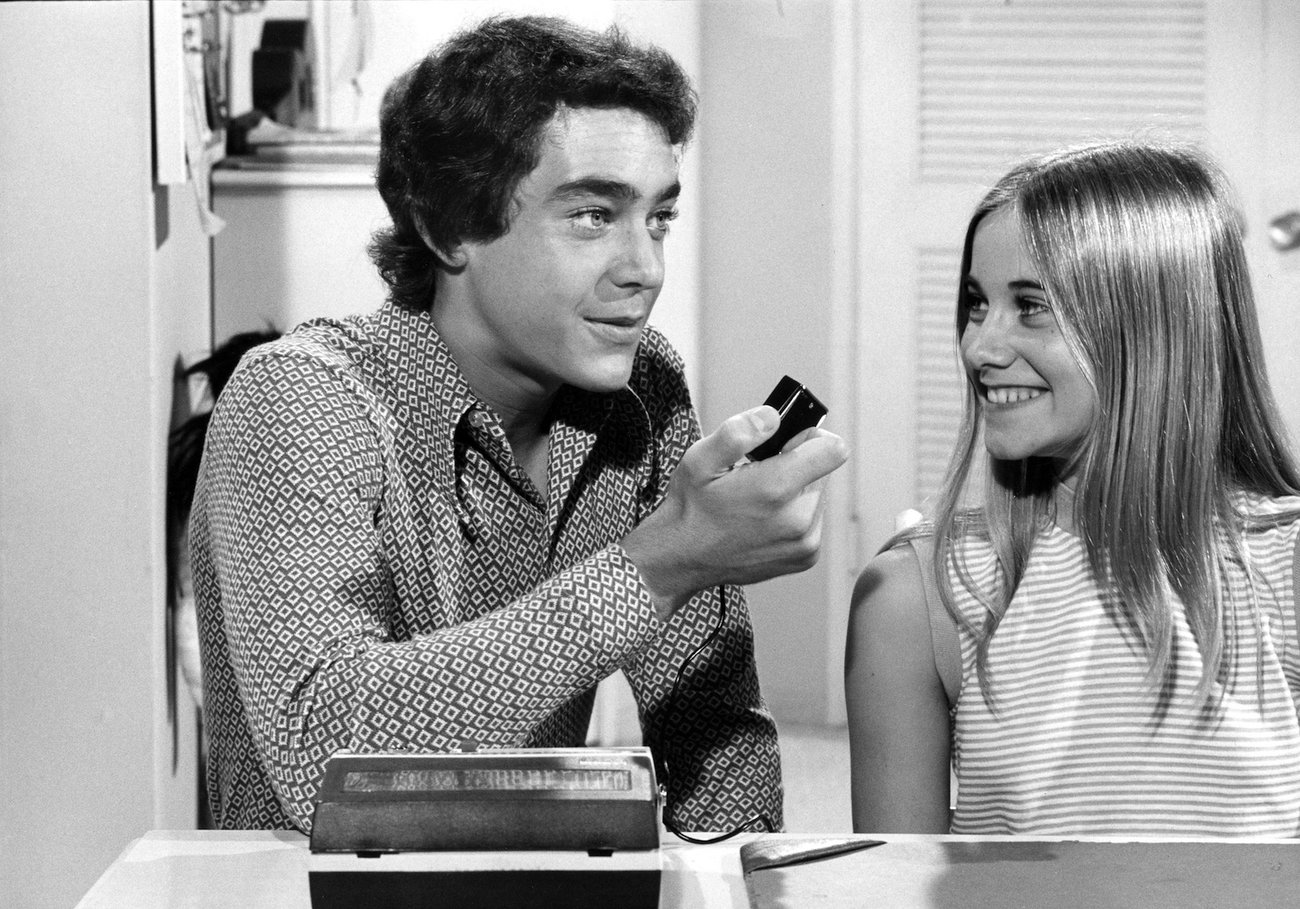 Maureen McCormick and Barry Williams become more than beach buddies
Filming their infamous Hawaii episodes in Season 4, McCormick revealed that she and Williams had their first kiss on the beach after years of flirtation. Their mutual desire continued when they returned home.
"Our romance carried back to the mainland," The Brady Bunch alum wrote in her book Here's the Story: Surviving Marcia Brady and Finding My True Voice. "For our first show back in L.A. … Barry and I had more than the usual number of scenes together, and we couldn't have been happier."
Despite other young actors being on set for the episode, McCormick only had eyes for her co-star.
"There was so much electricity between us that I felt the hair on my arms stand up every time we got close to each other," she revealed. "I thought about Barry even when I had other scenes with other guys. I used to ask myself how I could ever look in eyes other than his liquid blues and feel such love."
A scene gets too steamy for Greg and Marcia
In the Season 4 finale, McCormick admitted the attraction between her and Williams was causing difficulty in a scene.
"When we shot "A Room at the Top," the final show of the fourth season, the tension between Barry and me was at an all-time high," the former sitcom star shared. "Lloyd Schwartz directed the episode."
With the storyline dealing with Greg and Marcia both wanting the attic for for their own bedroom, some of the dialogue triggered certain emotions from the pair.
"I couldn't read the word bedroom in the script without conjuring up fantasies of the two of us," McCormick admitted. "It was as if bedroom had turned into a code word for something illicit and wonderful. Barry wasn't much better."
'The Brady Bunch' director breaks the tension
In his book Brady, Brady, Brady: The Complete Story of the Brady Bunch, Schwartz recalled the scene to which McCormick was referring.
"The problem was that this episode was being shot at the height of the sexual tension between Barry and Maureen," the Brady Bunch director wrote. "When Barry sat down on the bed and started to talk to his TV sister, it became romantic, even steamy. I couldn't print a scene in which a brother and sister were obviously hot for each other."
"Shooting the scene where we sat next to each other on the bed was more than either of us could handle," McCormick confessed. "We couldn't keep our hands off each other."
Schwartz's solution was for Williams to make a fist to put between himself and McCormick. "'Keep that much distance between the two of you,'" McCormick recalled the director saying. "'I don't want to see you touching.'"
The director's idea worked and the cozy co-stars got through the scene. Yet according to McCormick, their romance was often "an on-and-off-again game." Both still in their teens while starring on The Brady Bunch, McCormick and Williams never sustained a long relationship.
"As always with us," McCormick wrote, "the timing was off."