'The Brady Bunch' Star Maureen McCormick Said She Lost This Major Film Role Because of Marcia Brady: 'I Hated Her'
The legendary sitcom The Brady Bunch launched Maureen McCormick into television history. Portraying the close-to-perfect Marcia Brady for five seasons, McCormick sought to break free from her iconic character when the series ended in 1974.
Yet the role of the eldest female Brady sibling stuck to the actor, costing her an opportunity in an award-winning movie.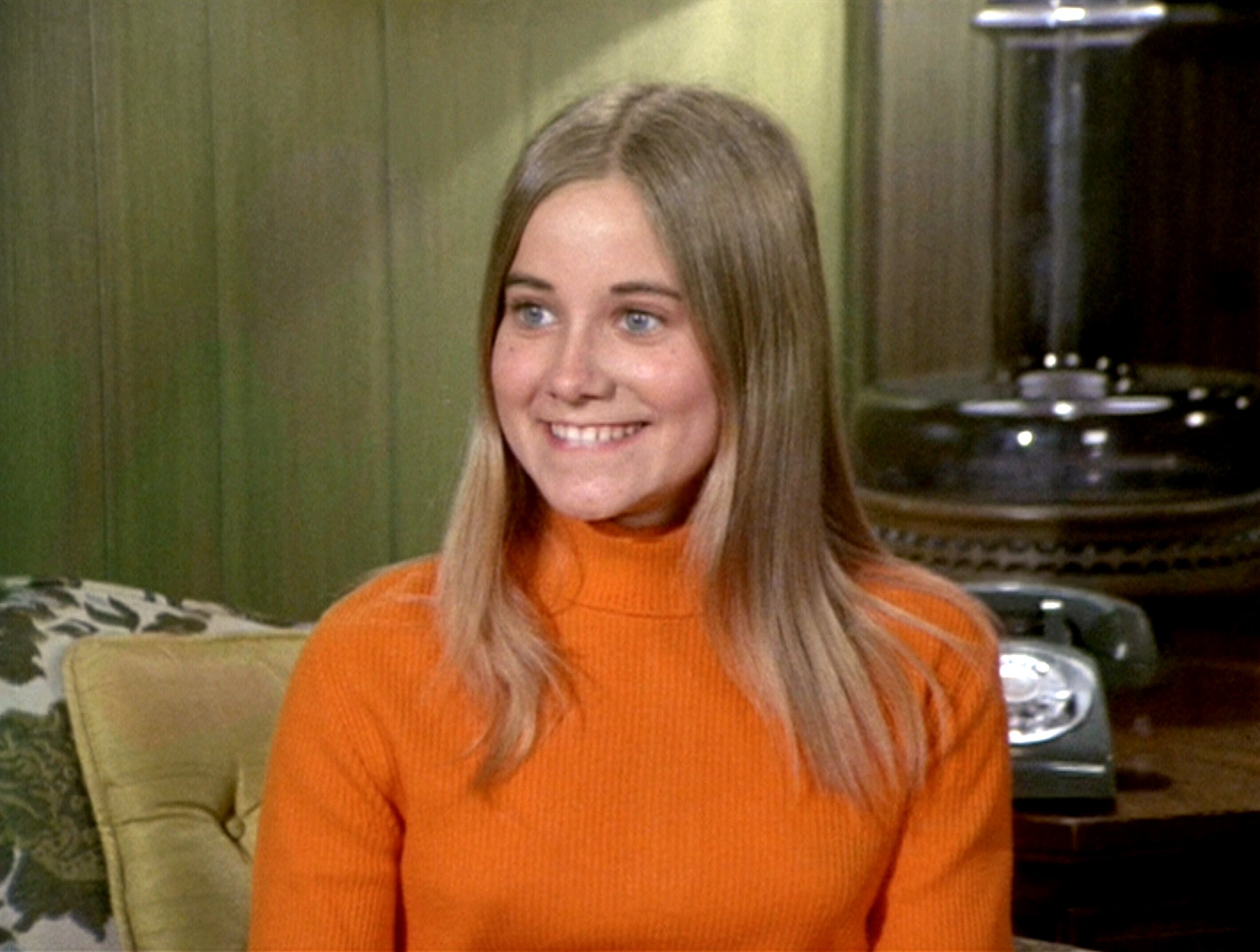 Maureen McCormick wanted to move on from Marcia Brady
When the show was heading into its fifth season, McCormick and her fellow teenage co-stars were frustrated over the stale storylines.
"We also wanted more mature scripts," The Brady Bunch alum wrote in her book Here's the Story: Surviving Marcia Brady and Finding My True Voice. "Barry and I still played kids living at home even though he was 19 and I was 17. It was as if we lived in a time bubble. It was 1972! Our home was untouched by the world around us."
While the cast was expecting the show to be renewed for an additional year, network execs decided to end its run after season 5. Though the news came as a surprise, McCormick began planning for life after Marcia Brady.
RELATED: 'Brady Bunch' Star Christopher Knight Said He Had To Be on the Show Because His Family Was 'Nearly Homeless'
"As we counted down the remaining shows, I felt both bittersweet and excited about the new opportunities that lay ahead," she revealed. "In truth, I was ready to move on, and in my own way I had already started to do so."
Marcia Brady in 'Midnight Express'?
In the groundbreaking 1978 film Midnight Express, Brad Davis portrayed Billy Hayes, an American college student who gets imprisoned after getting caught smuggling drugs out of Turkey. The gritty true story came with big names attached, including Alan Parker as director and a screenplay by Oliver Stone.
McCormick auditioned for the role of Hayes' girlfriend, Susan. The part was a complete departure from her Brady Bunch persona.
"The first reading had gone well and they had called me back several times," she shared in her memoir. "Each time, my chances looked better and better. For any actress, it was a terrific part: multi-layered, demanding and transformative. For me, it was also an opportunity to redefine myself as an actress."
The part ultimately went to Irene Miracle, who received a Golden Globe nomination for the role.
'I felt cursed by my 'Brady Bunch' past'
Unfortunately for McCormick, she was told she lost out on Midnight Express due to her iconic role as Marcia Brady.
"I was crushed when I heard the news and even more depressed after learning the reason was that I was too closely identified with The Brady Bunch to take on such a heavy role," McCormick explained. "I was told the producers and director Alan Parker feared audiences wouldn't accept Marcia Brady in a movie about drugs."
The former sitcom star began to resent being associated with the family-friendly show. McCormick saw her time on the saccharine series as preventing her from being considered for meatier roles.
RELATED: 'Brady Bunch' Star Susan Olsen Says She Was 'Teased Mercilessly' for Her Role as Cindy Brady
"It was the first time I felt cursed by my Brady Bunch past," she admitted. "What was I going to do about her? Was Marcia going to haunt me for the rest of my life? Was she going to hold me back? All of a sudden I hated her. If only they had known the truth, I thought. If only they knew the real me."
Soon after, McCormick landed a role in the film Take Down. "It wasn't Midnight Express," she remarked, "but it was a good part in a film that had truly moving and inspirational moments."