The Braxton Sisters Speak On Tamar Braxton's Accusation That a Family Member Revealed She Was Sexually Abused As a Child
The relationship between the Braxton sisters remains on not so good terms. Tamar credits their estrangement to their We TV reality series Braxton Family Values. The "Love & War" singer says issues between her and her sisters grew worse due to the revelation that she was sexually abused as a child.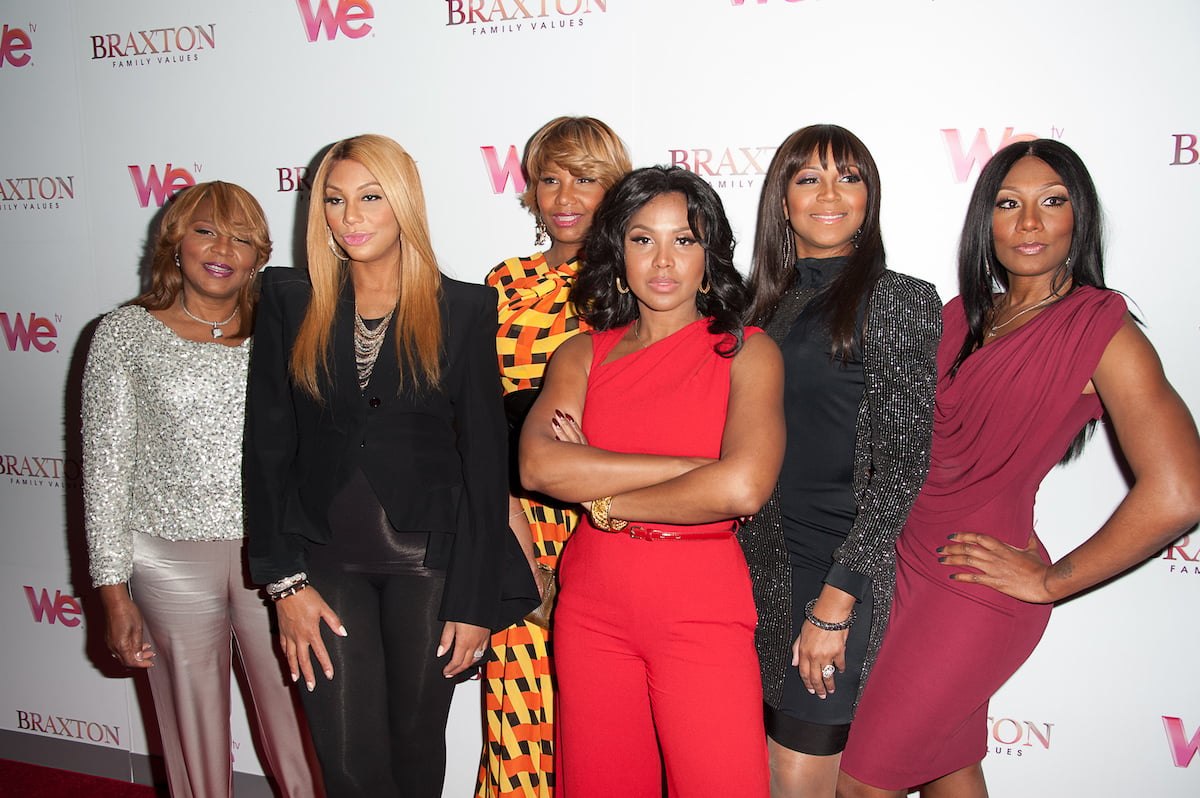 Tamar believes one of her family members is responsible for revealing her secret. The Braxton sisters deny such and hint that Tamar's truth is not always reality.
Tamar Braxton believes a family member disclosed her sexual abuse history
Tamar is speaking out for the first time publicly about her journey to address her mental health. In a new interview with Tamron Hall, Tamar explains that her depression began when her secret of sexual abuse became exposed without her permission. The revelation came during a family therapy session with Iyanla Vanzant for Braxton Family Values.
"We went for help, me and my family, we went for counseling – and I didn't get helped, I got humiliated," Tamar says through tears. She also says that she did not tell anyone in her family about the abuse prior to her being ambushed during the session. 
"It haunts me because to be betrayed just so people can tune in [to the show] and laugh at you, and judge you, and criticize you, and make you feel less than when you already feel less than is terrible," she says.
The revelation about Tamar's sexual abuse was not aired during the two-part special. But, Tamar believes someone in her family told Vanzant for her to address for the show.
"I know for sure I didn't tell her [Vanzant]," Tamar insists. "We've never had a one-on-one conversation and so when that came out I was stunned and my relationship with not just my family but my job, the network, changed forever."
The Braxton sisters deny they revealed Tamar Braxton's secret
The Braxton sisters are currently doing promotional interviews for the upcoming seventh season of Braxton Family Values. While speaking to Madame Noire, Traci, Towanda, and Trina opened up about the status of their sisterhood and why they are currently not on the best of terms. According to Traci, the sisters are now setting firm boundaries with one another.
"Because we're much older than we were before," Traci says. "We're not teenagers anymore. So we have boundaries. And now that we have our boundaries and we're sticking to them, it's putting us in shock. Like wow, I cannot believe this person is setting boundaries. They are really going through this. It's phasing out of that teenager, youngster mentality."
With setting and understanding boundaries, the sisters are not upset with Tamar telling her story publicly. But, that does not mean they agree with everything she says, specifically when it comes to her belief that someone in their family revealed her deepest secret.
"Well, we just have to respect her truth," Towanda says. "Everybody has their own truth and again, we are very sensitive where she is emotionally and mentally and we're just allowing her to just speak her own truth."
Trina adds: "And with that Towanda, I'm going to have to say this. I don't care who likes it and who doesn't. Sometimes a person's truth is not always the truth. But they have to be able to deal with their truth in their own way."
Braxton Family Values airs November 5 at 9 pm EST on We TV.