'The Breakfast Club' Morning Show Slammed for Interviewing 'Uncle' Russell Simmons
Russell Simmons was at the center of his own #MeToo scandal when allegations surfaced in 2017. A number of women accused the entertainment mogul of sexual assault and he refuted the claims.
Since then, the documentary On the Record was released and features accounts from several of Simmons' accusers. He appeared on The Breakfast Club morning show on June 9 and now Simmons and the hosts are facing some backlash.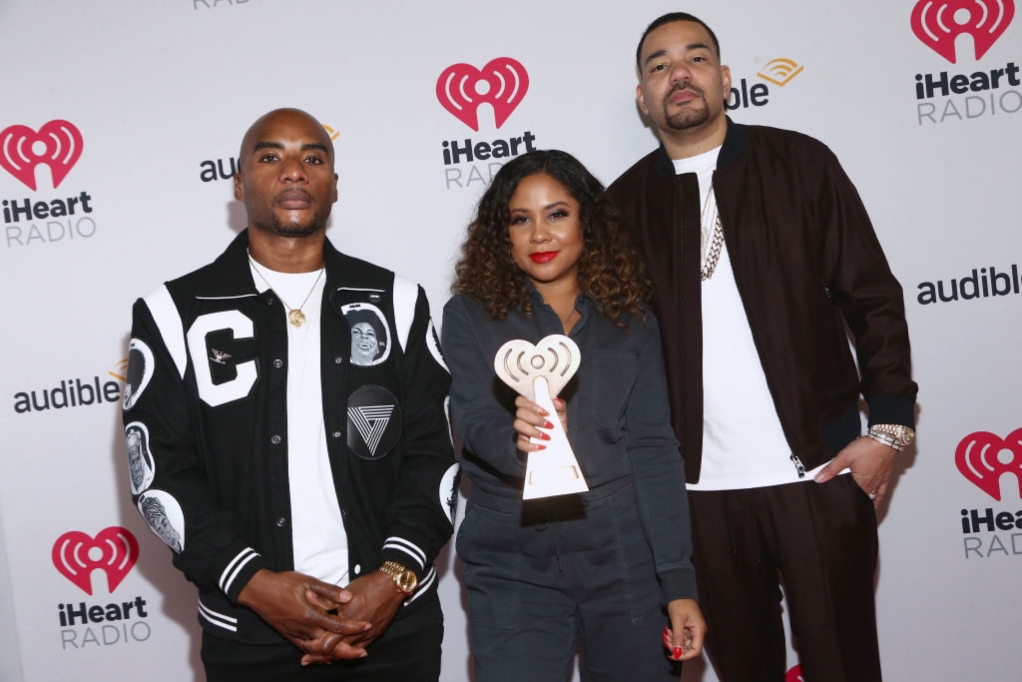 Documentary was released on HBO Max
Last December, it was announced that Oprah Winfrey signed on as an executive producer for On the Record and would help distribute it as part of her deal with Apple TV+. At the time, she applauded the filmmakers for the project but wound up backing out of it in January, citing she felt the reporting was incomplete.
Documentarians Kirby Dick and Amy Ziering said they didn't know why Oprah exited and they were left in the lurch. By February, HBO Max swooped in and acquired the rights. Footage includes stories from Drew Dixon, Sil Lai Abrams, and Sheri Hines.
According to The Associated Press, HBO's head of original content Sarah Aubrey stated, "The fierce determination of Drew Dixon and all the women who bravely chose to share their stories in 'On the Record' moved us profoundly."
HBO Max released On the Record on May 27.
Simmons appeared on 'The Breakfast Club'
Simmons spoke to The Breakfast Club hosts Charlamagne tha God, Angela Yee, and DJ Envy for about an hour and discussed yoga, veganism, and his new book.
Streaming live from Bali, he addressed the sexual assault accusations, but defended himself by asserting he was a womanizer back in the day. He said that his ex-girlfriends "don't have the experience of me being the monster that the movie makes me to be."
Simmons told The Breakfast Club he was glad the women had a chance "to say what they wanted to say" but the stories were 30 years old. "I can't say someone doesn't feel victimized. I can tell you I don't feel that I victimized them." He reiterated he took nine lie detector tests and denied any wrongdoing.
Charlamagne and Yee asked some questions about the women in the documentary and Simmons flat out stated he's not a rapist. But he did not directly say the women were lying. This interview did not go over well with his accusers and many in The Breakfast Club audience.
Accusers slam Simmons and The Breakfast Club
In response to DJ Envy's tweet that "Uncle Rush" was on the show, Drew Dixon sent out her own series of tweets. Dixon, who used to work as a music executive for Simmons' Def Jam label, accused him of raping her in 1995 at his home in New York.
She recently shared that opening up about the experience in the documentary was overwhelming and emotional. The Breakfast Club interview was toxic to her.
Dixon and Abrams fired off a barrage of tweets with Abrams stating she is traumatized all over again. Both thanked their supporters for listening to their stories, but criticized The Breakfast Club for giving Simmons a platform and not challenging him enough on the matter.
Abrams wrote, "Toxic is an understatement. Shame on @breakfastclubam @cthagod @djenvy and @angelayee for giving this man a pass and being blatant rape apologists. Black women's lives matter, too."
Many are in agreement with the women and feel like their voices are being ignored. To that end, the public is encouraged to watch On the Record on HBO Max and to listen to Dixon's interview on Hot 97.