The British Royal Family Has a Massive Net Worth, but They Aren't the Only Wealthy Royal Family
It takes a ton of money and effort for royals to look regal. From the jeweled crowns and lavish ceremonies to expensive travels, balls, and parties, royal families around the world have monumental expenses to keep up with their lifestyles. Though taxpayers often contribute to the monarchies expenses, generations of wealth, property, and investments have also made royals from around the world extremely wealthy.
From the British monarchy who have a massive amount of wealth as private citizens to other monarchies across the globe who are rolling in dough, the net worth of today's royal families will leave you astounded.
15. King Felipe VI and Queen Letizia of Spain, $9 million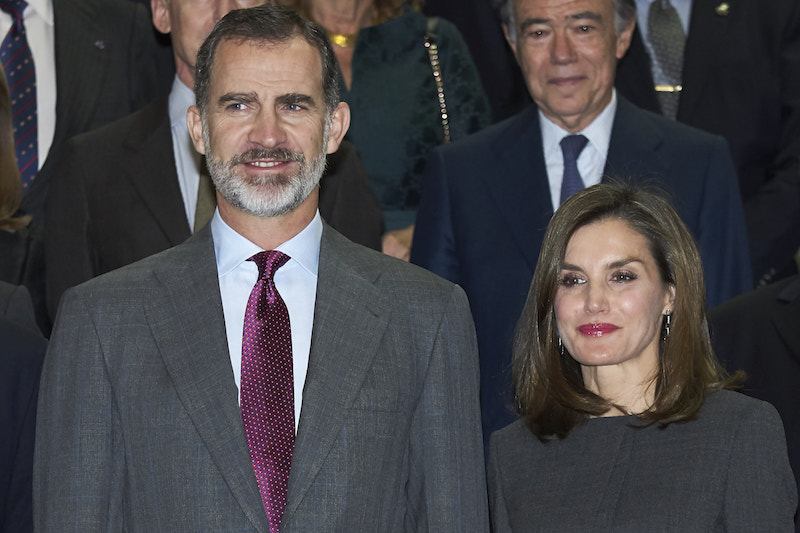 The Spanish crown gets their money right from taxpayers. Each year, they are paid just over $9 million. Their payments are broken up into monthly installments with the king, the queen, the prince, and the princess getting various monthly sums.
Spain's National Heritage group is in charge of maintaining the crown's royal palaces, country residences, and art collections. If this is how much the family is bringing in each year, we can't begin to imagine how much they are worth overall.
Next: The $12 million dollar Queen of Denmark 
14. Queen Margrethe II of Denmark, $12 million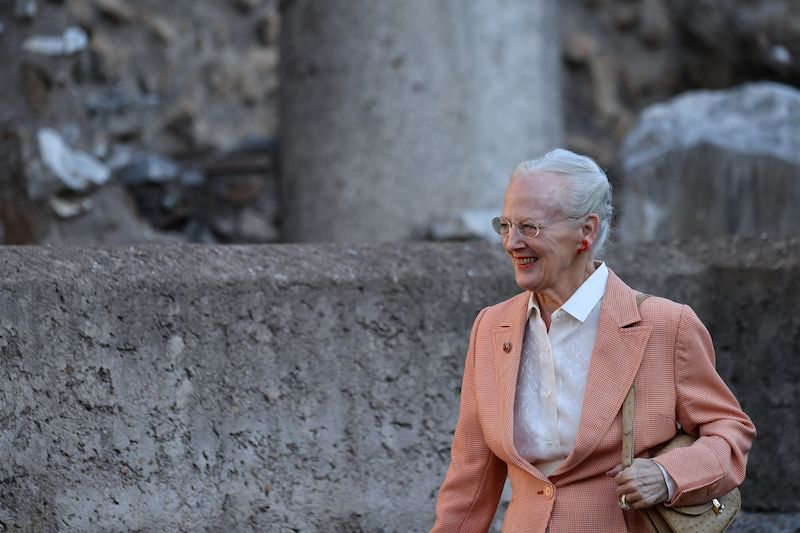 The Danish royal family is granted about £800,813 per month which is just over $1 million USD. Much of the money is used to cover the queen's expenses.
The queen also has a very extensive art collection that she owns as a private citizen, and many of the estates the family has are also privately owned.
Next: The king who must pay for his own private flights 
13. King Willem-Alexander of the Netherlands, $46 million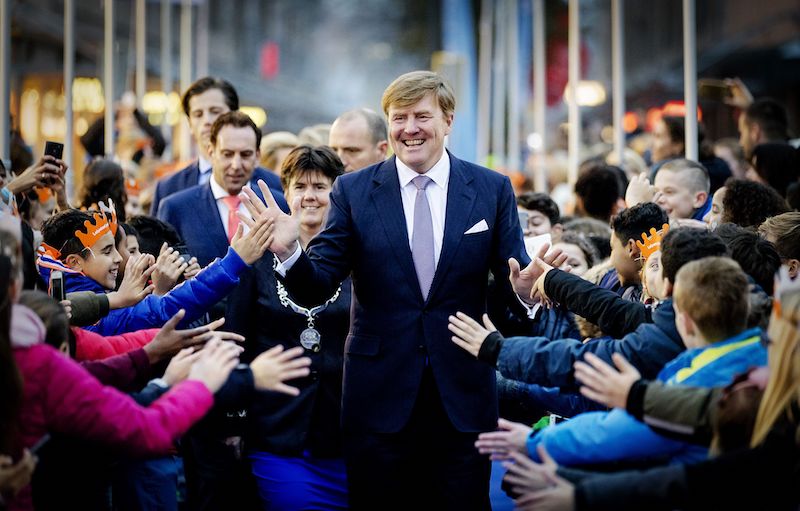 Each year, King Willem-Alexander of the Netherlands is allocated about $46 million to cover his family's expenses. His allowances also cover overseas visits and tours. However, in 2014, the budget stopped covering private flights.
Somehow, we don't think King Willem-Alexander is too upset by this; he has a personal fortune from his real estate ventures and investments, and he has a major stake in Shell oil.
Next: The kingdom that has all of their royal household expenses paid for
12. King Carl XVI Gustaf of Sweden, $71 million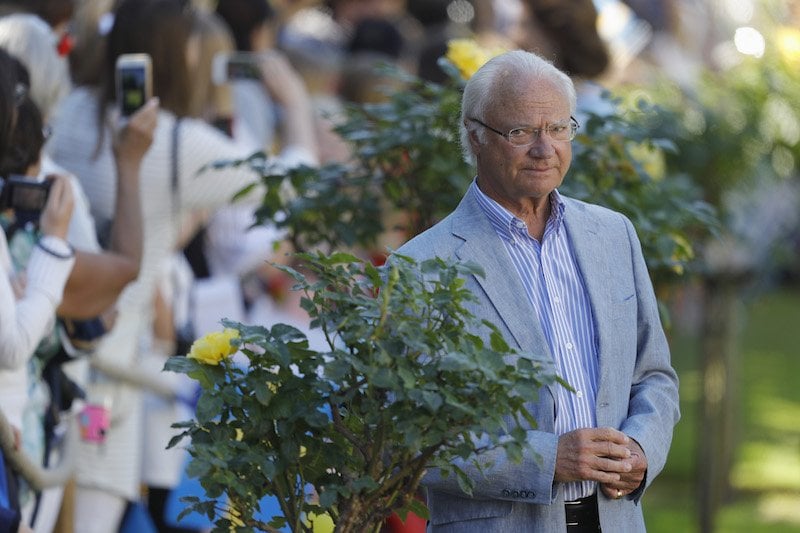 Each year, the Swedish Crown is given about $8 million by the state to cover the cost of the king's official duties, as well as the royal households expenses. Then, the palace administration gives another $8 million to keep up with the palaces and royal art collections.
But none of this includes the family's personal fortunes. King Carl is worth $71 million by himself.
Next: The sultan that made his fortune in gas and oil
11. The Sultan of Oman, $700 million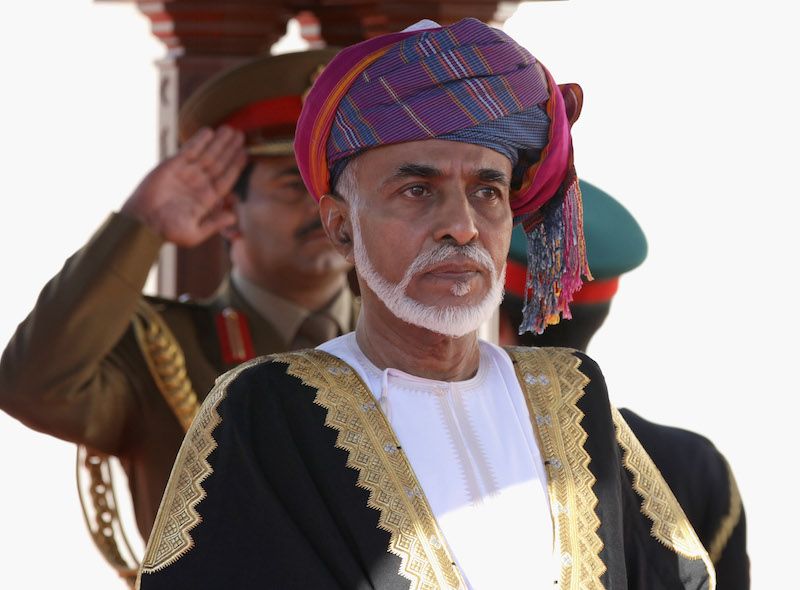 Qaboos bin Said al Said is the Sultan of Oman, who has built his fortune from Oman's immense gas and oil resources.
He's used an extensive amount of his $700 million net worth to personally restore mosques around the world. It's a pretty cool way to spend money if you ask us.
Next: A prince known for his global charity work
10. Prince Karim Al Husseini Aga Khan, $800 million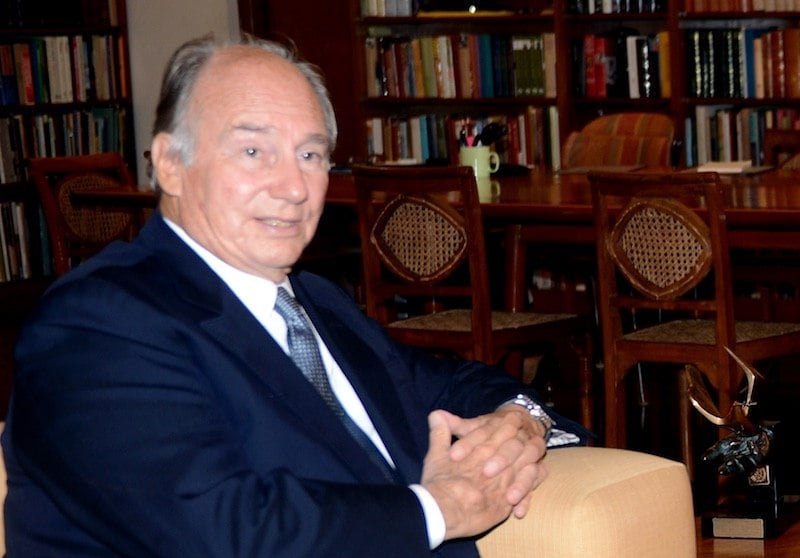 Though Shah Karim al-Hussayni Aga Khan IV is a prince, he doesn't actually rule over anything. Instead, he is a revered religious figure.
What he does do however is use his $800 million net worth to purchase lavish things, like an extravagant yacht club in Sardinia. He is also known for his global charity work.
Next: A prince who has stakes in the Monte Carlo Casino
9. The Prince of Monaco, $1 billion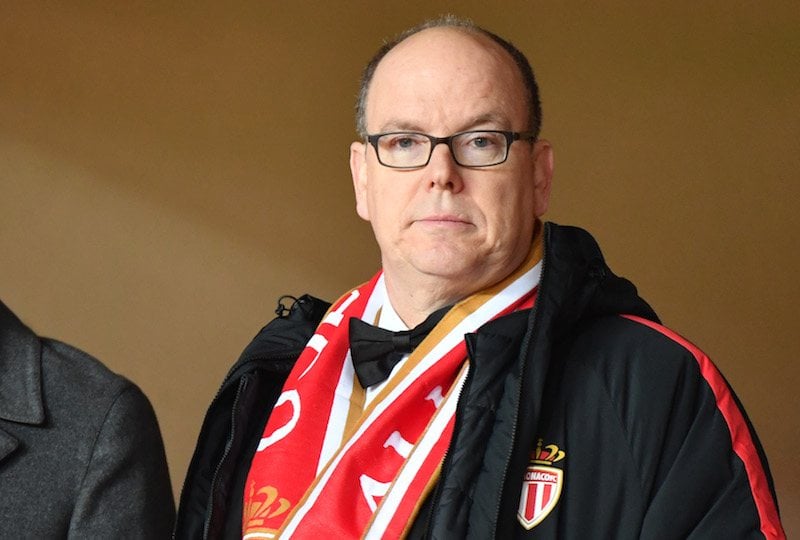 The late Princess Grace Kelly's son, Prince Albert II, runs Monaco, but that didn't stop him from investing wisely. Prince Albert II is worth $1 billion because he has shares in the Société des bains de mer de Monaco. The company manages Monte Carlo Casino and the Opéra de Monte-Carlo's funds. We'd say that's a really sound investment.
Next: The former Emir who helped established Al Jazeera
8. Former Emir of Qatar, $2.4 billion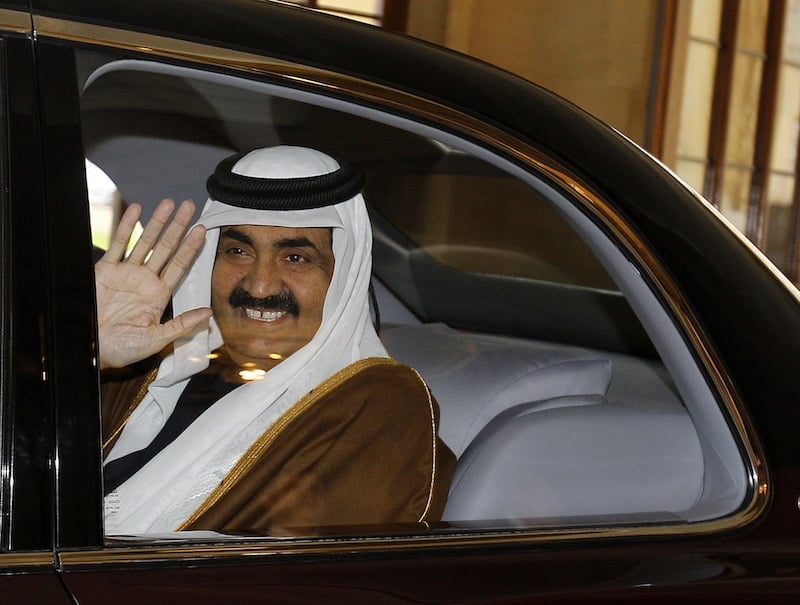 Hamad bin Khalifa Al Thani, the former Emir of Qatar, made his fortune by establishing the Qatar Investment Authority. It seems like a really good business to be in because it manages the country's excess oil and gas reserves.
However, you probably know Hamad bin Khalifa Al Thani for an entirely different reason. He established Al Jazeera, giving the organization $137 million to help kick off.
Next: The prince who loves to spend all of his money on art
7. The Prince of Liechtenstein, $3.5 billion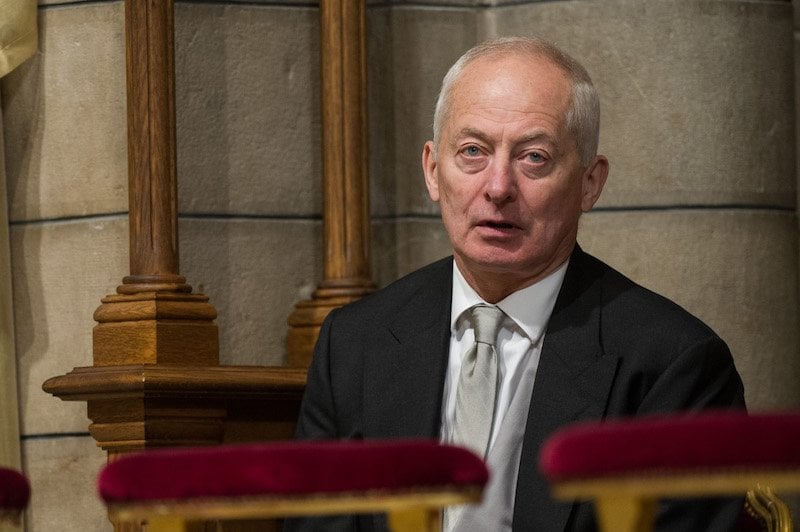 Being a prince and being able to own a private wealth firm at the same time seems like an iconic job. It certainly helped Hans-Adam II, the Prince of Liechtenstein amass quite a fortune. Along with his family, Prince Hans II owns the Liechtenstein Global Trust, which is the largest in the family-owned private wealth firm in the world.
The prince likes to spend his money on art, and his extensive art collection is on display at Liechtenstein Museum.
Next: The Prime Minister who is committed to giving his fortune away
6. Prime Minister of the United Arab Emirates, $4 billion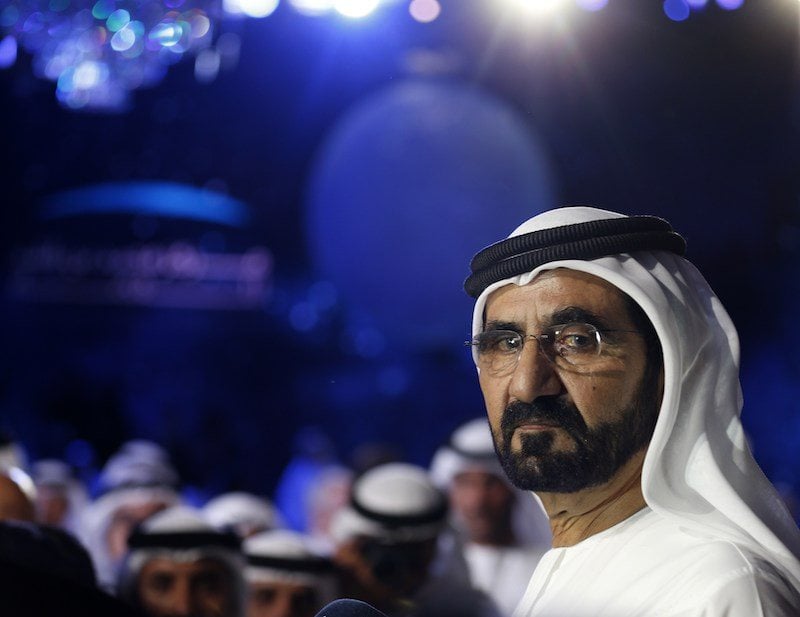 Mohammed bin Rashid al Maktoum is the current Prime Minister of United Arab Emirates, and he's worth an immense $4 billion. However, the Prime Minister has been committed to giving his fortune away. He contributed $10 billion in 2011 to his foundation, Mohammed bin Rashid Al Maktoum Foundation. The organization empowers future generations to develop sustainable solutions in the Arab world.
If Prime Minister Mohammed bin Rashid al Maktoum has anything to say about it, the UAE is going to continue to expand their wealth.
Next: The man who is both a President and a philanthropist
5. The President of the United Arab Emirates, $15 billion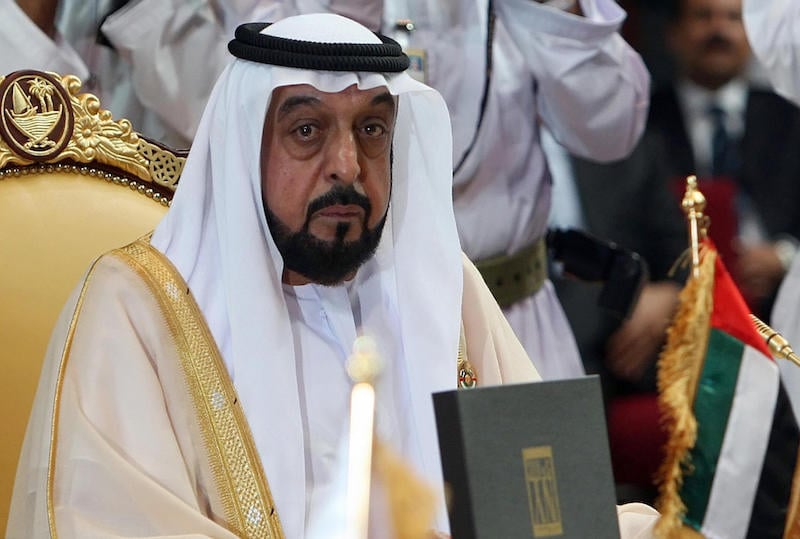 Just because you have a ton of money doesn't mean you can't be a giving person. Khalifa bin Zayed al Nahyan, the President of the United Arab Emirates and the Emir of Abu Dhabi amassed his $15 billion dollar empire when he was chairman of the Abu Dhabi Investment Authority. Despite his net worth, President Khalifa bin Zayed al Nahyan is a huge philanthropist who contributes to medical facilities.
Next: The monarchy who is thriving from oil
4. The Saudi Arabian monarchy, $18 billion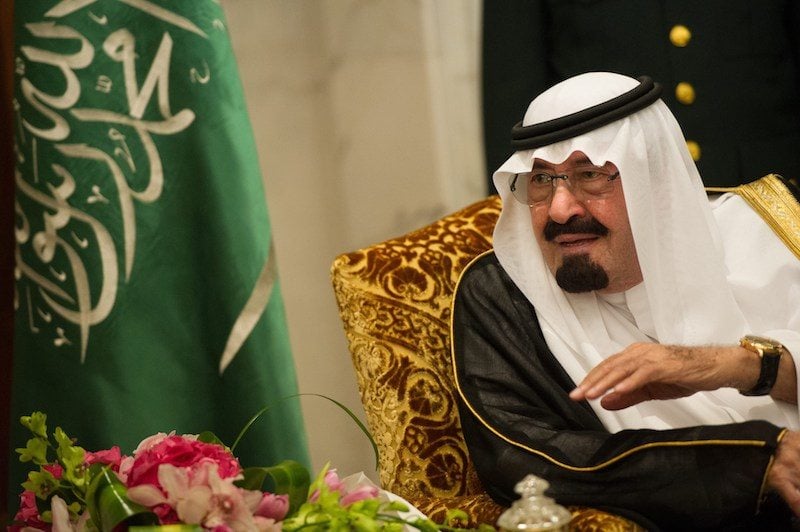 They say you can't take your money with you, but the late King of Saudia Arabia, Abdullah bin Abdulaziz Al Saud, would have been rich in the afterlife if he was able to take his money with him. Before his death in 2015, the king was worth $18 billion, mostly from oil.
Next: The sultan who has 600 Rolls-Royces
3. Brunei's Sultan, $20 billion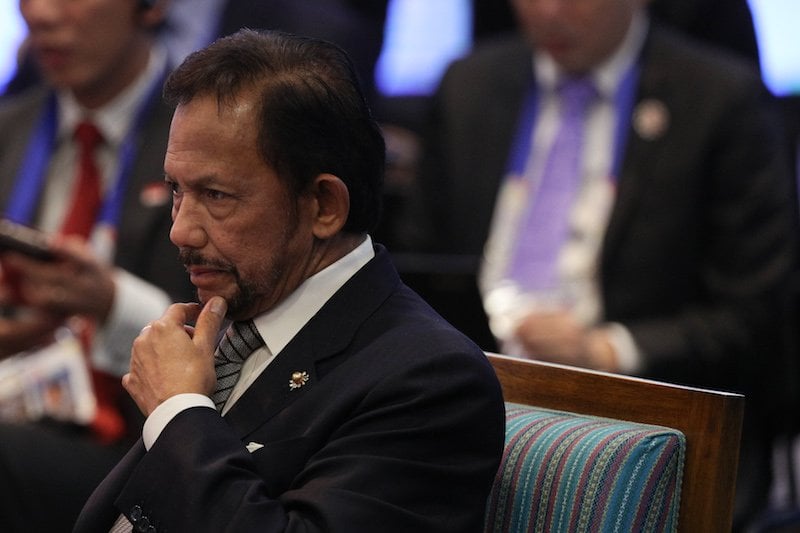 Hassanal Bolkiah, the Sultan of Brunei, had an estimated wealth of $20 billion back in 2011, and if we could guess we'd say it has only grown from there. Sultan Bolkiah made his fortune as a result of oil and gas development in his country. The word is, the 71-year old knows how to spend his dough well. He apparently owns more than 600 Rolls-Royces — because those cars are essential to life apparently.
His palace which is named Istana Nurul Iman is the largest in the world and is worth an enormous, $350 million.
Next: The late king who has shares in several different banks
2. The late King of Thailand, $30 billion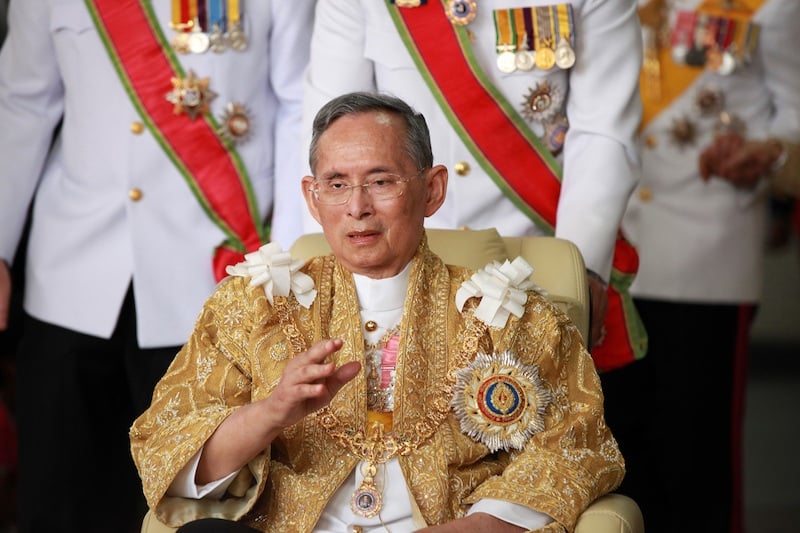 Before he passed away in 2016, the late King of Thailand was worth an astounding $30 billion. He owned 3,000 acres of land in central Bangkok and shares in several different banks. During his life, he was the longest-reigning monarch, so of course, he had to have some massive bling.
King Adulyadej owned a 545-carat Golden Jubilee Diamond, which is basically worth more than life itself.
Next: The most recognized royal family in the world
1. The British royal family, $88 billion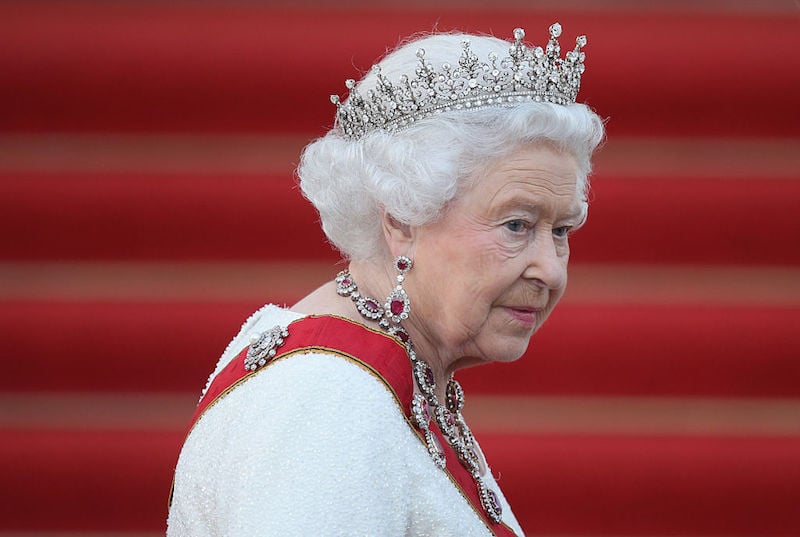 Each year, Brand Finance comes up with a value for the British monarch by calculating the Windsors' actual assets as well as their "value impact" (whatever that means). This year they've come up with an astounding number to the tune of $88 billion dollars. Considering Buckingham Palace, the royal collection of art, the famous Crown Jewels, and the Duchies of Lancaster and Cornwall make up a whopping $33 billion collectively, that number doesn't seem too far-fetched when you really think about it.
The royals are a massive tourism draw. Duchess Kate Middleton and now Meghan Markle will add to the fashion industry and shows like The Crown, and with films like The Queen, it's no shock that being royal adds up to a pretty penny. Queen Elizabeth II is worth $500 million on her own.
Still, it's not easy being royal. Taxpayers in the U.K. contribute  £292 million ($388 million) to the monarchy each year.
Follow Aramide Tinubu on Twitter @midnightrami.
Read more: British Royal Family Drama: Craziest Feuds You Won't Believe Actually Happened
Check out The Cheat Sheet on Facebook!