'The Carol Burnett Show': Carol Burnett Blamed Tim Conway for Breaking Her Strict Rule on the Show
Carol Burnett had a rule on The Carol Burnett Show that sometimes got broken. The upside is that the cast always had a good time, even when they weren't able to follow Burnett's wishes about staying in character.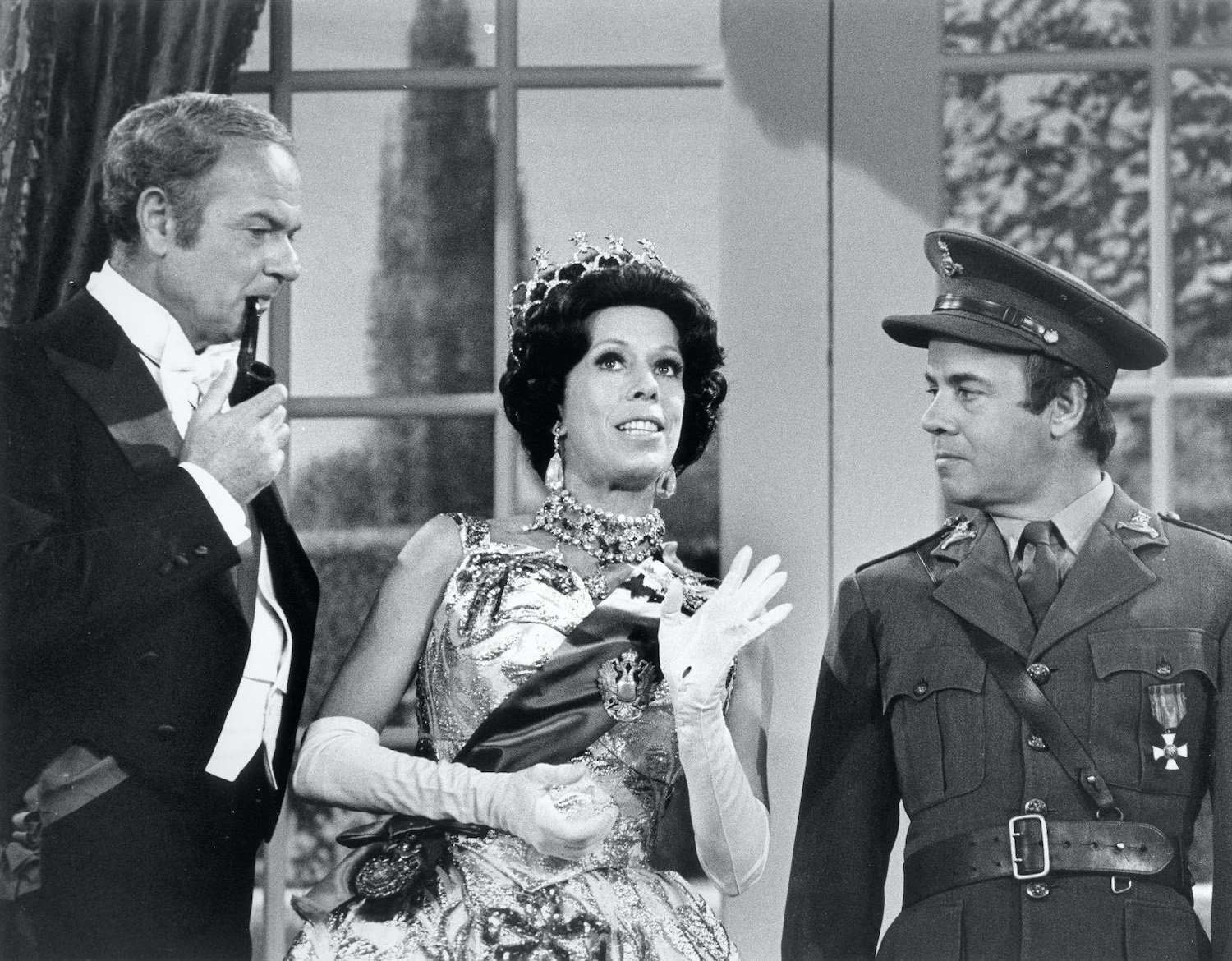 Carol Burnett said they didn't break character as often as fans think
Burnett explained her show rule in her memoir In Such Good Company, discussing how she really wanted the cast not to break character during sketches.
"Some people think we constantly cracked up during our eleven-year run, and it's just not so," she wrote. "Yes, we were guilty of breaking character at times, but not as often as you would think."
She continued, "It's just that when it did happen, it stands out in people's minds because it was so very real and often created more hilarity. In fact, we did our best not to break up."
"Coming from theater and live television, I never wanted to have to redo a scene if something went awry," Burnett noted. "Occasionally we had to, but it didn't happen often. I loved rolling with the unexpected. I still do."
"Most of the breaking up was Conway's fault, anyway," she added.
Tim Conway broke Carol Burnett's rule
Burnett hoped that no one would break on the show, but Conway definitely was guilty of getting people to crack up.
Burnett shared in her book how it was especially important to her that the cast not break the fourth wall when it came to the "Family" sketches.
"As I've said, I never wanted to stop and do a retake, because I like our show to be 'live,' so when the 'Family' sketches came along, I was adamant that we never break up in those scenes, because Eunice, Ed, and Mama were, in an odd way, sacred to me," she shared. "They were real people in real situations, some of which were as sad and pitiful as they were funny, and I didn't want any of us to break the fourth wall and be out of character."
During one sketch with the family, where they played the game Password, Conway launched into a hilarious elephant story. At the dress rehearsal, Conway ad libbed the story and any attempt to keep from breaking was off the table.
"The audience was hysterical, and much to my grief, so was I, after all my pontificating about not breaking up in the 'Family' sketches!," she wrote.
"I was determined not to break character on the 7:30 show," she added. "Between shows, our director, Dave Powers, gave us the note that 'the elephant story will be different of the second show, and good luck.' Period."
Sure enough, Conway told an even crazier story and the stars couldn't keep it together. When he finished, Vicki Lawrence, who played Mama, said, "You sure that little a*shole's through?" and the whole cast completely lost it.