'The Carol Burnett Show': Carol Burnett Wouldn't Name the Guest Star She Called a 'Belligerent Little SOB'
On the air for 11 seasons, The Carol Burnett Show attracted some of Hollywood's biggest stars for guest appearances. A-listers including Sammy Davis Jr., Jimmy Stewart, Lucille Ball, and Cher performed alongside Carol Burnett on her popular variety show.
While the comedy icon raved about the many celebrities who came on her program, she did have one experience with a guest star that she'd rather forget.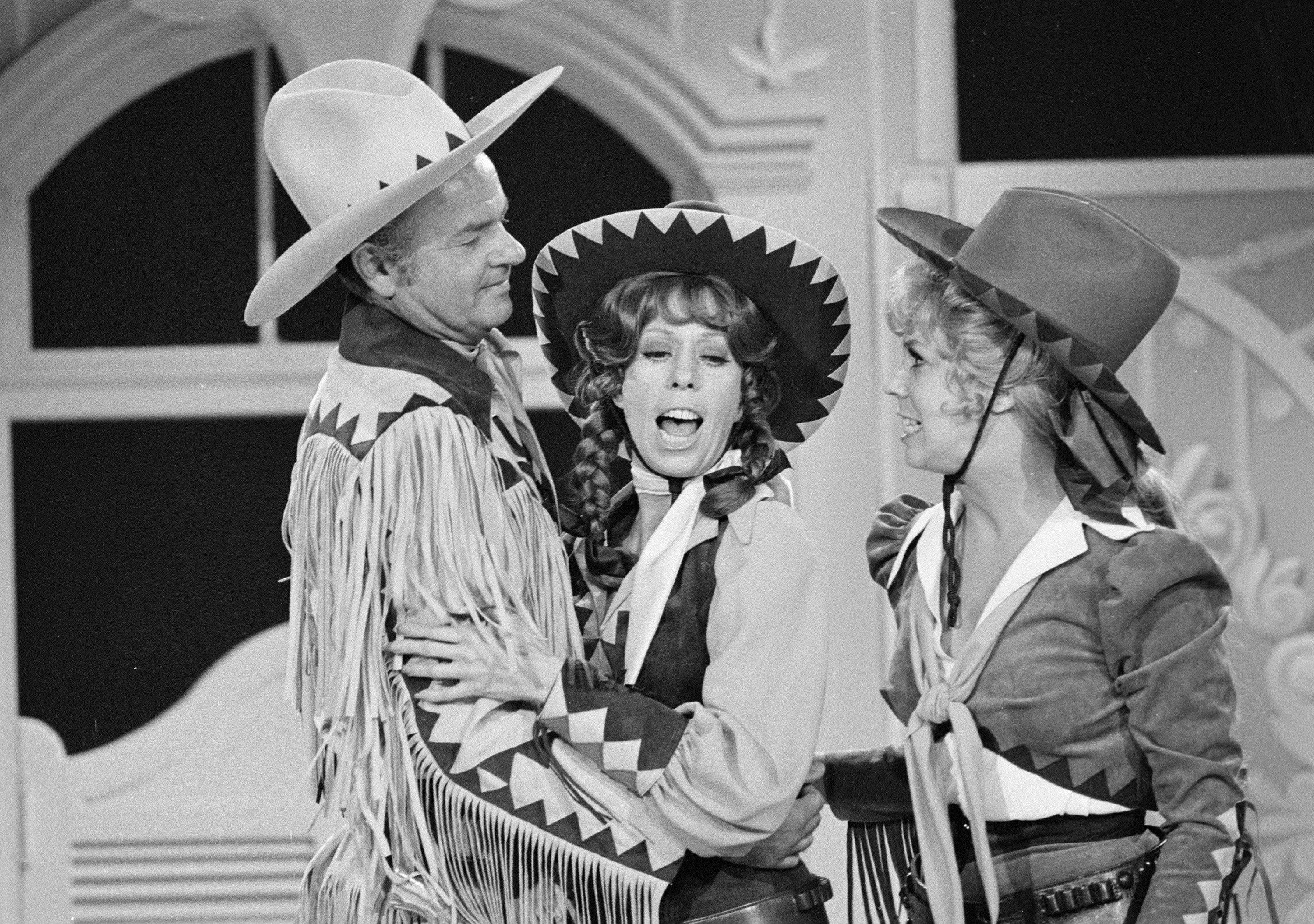 Carol Burnett had star power
The CBS variety show ran from 1967 to 1978. The ensemble cast included Harvey Korman, Vicki Lawrence, and Lyle Waggoner. Tim Conway joined the series when Waggoner left in 1974. The hilarious sketches performed each week caught on, with top names in show business wanting to get in on the fun.
"We might have had more famous guest stars than any other TV show," Burnett told Boomer Magazine in 2017. "My husband (the late Joe Hamilton) was producing the show and we would say let's call so-and-so and ask him or her on the show."
Certain standouts were invited back regularly. Burnett named a few on her list of favorites.
RELATED: 'The Carol Burnett Show': How An Earthquake Interrupted Carol Burnett's Scene With The Jackson 5
"Steve Lawrence — not only could he sing, but he was brilliant in comedy," she said, according to AARP. "Our first guest, Bernadette Peters, she was 19 or 20. We saw her in a show called Dames at Sea. And Ken Berry, a brilliant, very funny song-and-dance man."
'The Carol Burnett Show' had 1 not-so-great guest star
In her 2016 memoir In Such Good Company: Eleven Years of Laughter, Mayhem, and Fun in the Sandbox, Burnett recalled a guest on the show who was very different from the others.
"During our 11-year run, there was only one guest who was a royal pain," she wrote. "I won't name him, but he wasn't a happy camper from the get-go. We tried to accommodate him at every turn, but to no avail."
The cast wasn't particularly upset when the contentious co-star decided to leave before show time.
"We later learned he was 'on' something, which might've explained his orneriness," Burnett remarked. "At any rate, it came as no surprise when he simply decided to walk the day before we were to tape the show."
The nasty guest star got a special nickname
While Burnett wouldn't identify the unpleasant celebrity, she did reveal the nickname he was given by someone on the production team.
"He was a belligerent little SOB," the variety show star wrote. "I say 'little' because he was very short, which prompted one of our writers to label him 'a pony's ass'."
Despite the one combative guest, Burnett had wonderful memories of the celebrities she performed with as well as her co-stars. The comedy legend noted the hard work that went into the weekly show.
RELATED: 'The Carol Burnett Show': Cary Grant Told Carol Burnett He Hated This Recurring Sketch
"The sketches we did 40 or 50 years ago hold up today," she told AARP. "The only time anything looks dated is what we wore… There's nothing like The Carol Burnett Show today, because we did, in essence, a musical-comedy revue every week. It was like a mini-Broadway show, with dancing and singing and comedy and sketches, with guest stars — minimum 65 costumes a week and a 28-piece orchestra. They can't do that today!"