'The Carol Burnett Show': Cary Grant Told Carol Burnett He Hated This Recurring Sketch
Carol Burnett recalled some criticism from Cary Grant on one of her show's most famous sketches.
Carol Burnett became a comedy legend through her variety sketch series from 1967 to 1978. The Carol Burnett Show also featured Harvey Korman, Vicki Lawrence, and Lyle Waggoner, with Tim Conway replacing Waggoner in 1974.
Often rubbing elbows with Hollywood elite, Burnett once had a conversation with film icon Cary Grant that took an unexpected turn.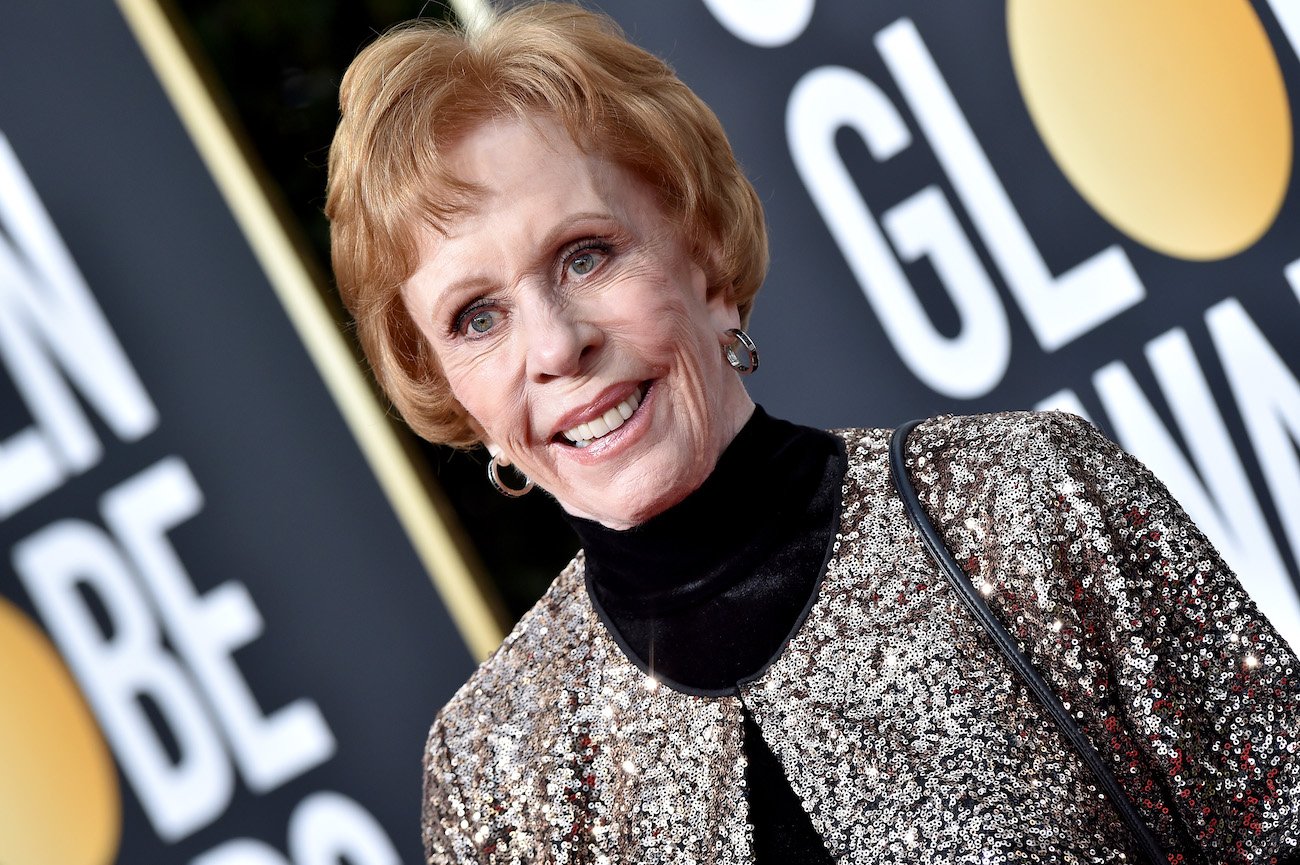 'The Carol Burnett Show' was a comedy classic
In her 2016 memoir In Such Good Company: Eleven Years of Laughter, Mayhem, and Fun in the Sandbox, Burnett recalled how the variety show evolved over its 11-season run.
"We all improved over the first three or four years," Burnett told Boomer Magazine in 2017. "Harvey was brilliant from the beginning, but even he honed his craft. Vicki was 18 and right out of high school at the start."
Burnett revealed that Korman helped Lawrence perfect her comedy skills, where she became a key member of their ensemble.
"Harvey took her under his wing, teaching her accents and giving her acting tips," Burnett recalled. "She absorbed everything like a sponge and millions of viewers watched her evolve into a brilliant comedienne."
'The Family' sketch premiered in season 7
Korman and Lawrence were featured in Burnett's now iconic sketch "The Family," which debuted in season 7. Playing unhappily married couple Eunice (Burnett) and Ed (Korman), Lawrence took on the role of Mama, Eunice's cranky mother. The dysfunctional family became legendary over the years.
"I loved it because it was all about character and situation, without any written jokes," Burnett wrote in her book. "What made it funny was the way we played it. In fact, if we had played it straight there wouldn't have been many laughs. It was more like a one-act play."
The skit became so popular, Burnett added it as a regular segment to the series. "The Family" ended up becoming its own show in 1983, with Lawrence at the helm.
"'The Family' sketches became a running feature of our show and aired once every month or so," Burnett explained. "We did about 35 of them before we went off the air. … I was incredibly proud when Vicki was awarded an Emmy in 1976. And after our show ended, she starred in her own successful sitcom: Mama's Family."
Cary Grant weighed in on 'The Family'
Burnett was well-acquainted with many A-list actors throughout her career, and recalled running into a film icon at a party with her husband.
"In the mid-70s, [husband] Joe [Hamilton] and I were at a small dinner party at Dinah Shore's home in Beverly Hills," Burnett wrote. "After cocktails, I found myself sitting next to Cary Grant at the dining room table. Even though I had met him several times before and we were on a first-name basis, I was still in awe of him. … I was thrilled when he reminded me of how much he liked our show, with one major reservation."
Apparently, Grant gave Burnett his critique of "The Family" sketch, letting her know he wasn't a fan of it.
"'I wish you wouldn't do those awful people in those 'Family' sketches,'" Burnett remembered Grant saying. "'What are their names? Eunice? Ed? And that nasty mother? … I hate them. They're ugly characters, yelling and fighting all the time, and utterly without any redeeming qualities! They give me the willies!'"
Burnett diplomatically changed the subject, moving on to sketches Grant preferred. She revealed that the legendary actor later made amends for his comments.
"As we were leaving, [Grant] kissed me on the cheek and said, 'I hope I didn't upset you earlier,'" Burnett shared. "That was the nicest apology I ever got. Look up 'class' in the dictionary and there's a picture of you-know-who."