'The Carol Burnett Show' Star Vicki Lawrence Was Discovered From a Letter She Sent to Carol Burnett: 'My Jaw Dropped'
The Carol Burnett Show put series star Carol Burnett at the forefront of comedy for 11 seasons. Recruiting Harvey Korman, Vicki Lawrence, and Lyle Waggoner as her co-stars, Tim Conway joined the cast after Waggoner left in 1974. 
Lawrence had no professional acting experience when the comedy icon launched her show, but Burnett had a gut instinct that she would be an asset to the team.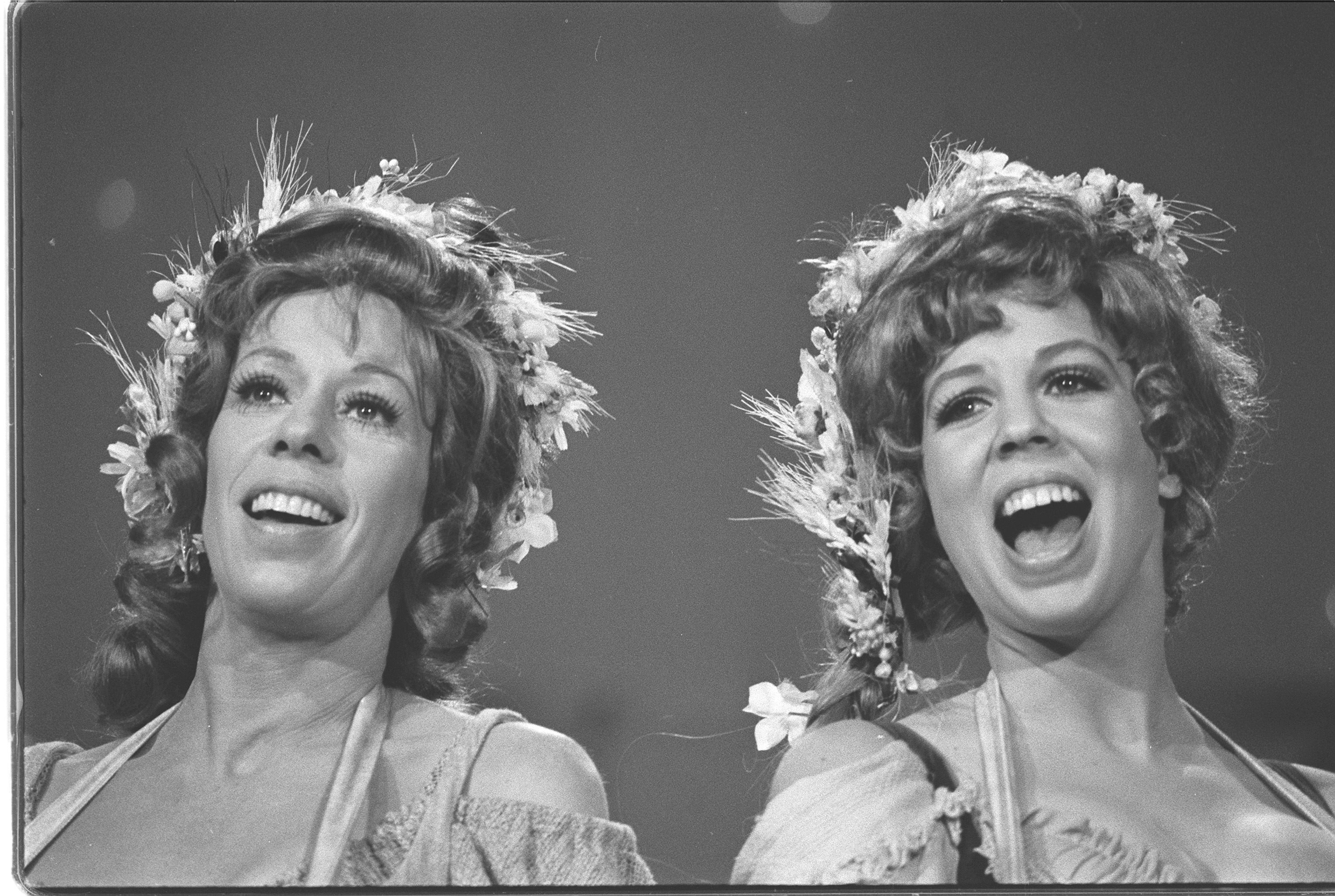 Carol Burnett found a lookalike
When developing her show in 1967, Burnett was expecting her second child yet focused on putting together an ensemble for her upcoming variety show.
"In the early days of television, all of the great comedy-variety shows I watched had a repertoire of amazing comic actors," she wrote in her 2016 memoir In Such Good Company: Eleven Years of Laughter, Mayhem, and Fun in the Sandbox. "So it was only natural for me to follow in those sacred footsteps when I set out to create a variety show. I wanted my own TV family and that's what I got."
Two weeks overdue from her baby's scheduled arrival, Burnett was going through fan mail from her prior series, The Gary Moore Show. One letter made a huge impression on the comedy legend due to the picture included.
"A 17-year old high school senior from Inglewood, California, wanted advice on how to get into show business," Burnett recalled. "Everyone told her she reminded them of me, and to prove it she had included a photograph that looked more like me than I had at 17. My jaw dropped."
Vicki Lawrence got a call from Carol Burnett
Lawrence provided some additional information about herself in the envelope, including details on an upcoming competition being held near Burnett's home.
"She had also sent an article from her local newspaper that said she was talented, a member of the Young Americans singing group, and a good student," Burnett recalled. "We had been working on the idea of a recurring sketch with a husband, a wife, and her kid sister. I thought this girl might be right for the kid sister role. The newspaper piece mentioned that she was a contestant for the for the annual Miss Fireball contest… and the contest was going to be held that very night!"
Burnett was able to track down Lawrence's phone number. Convincing her husband, Joe Hamilton, that they should attend the competition, Burnett and her spouse got to see Lawrence in action. The two actors kept in touch, and Burnett decided to give Lawrence a screen test along with another candidate.
"When Perry Lafferty, a CBS executive, saw them both, he was a little worried about Vicki's lack of experience," Burnett noted. "He called her 'rough'. I said, 'So are diamonds, at first.' We hired her."
'We were meant to be together'
While Lawrence strongly resembled Burnett physically, she still needed to hone her skills on stage.
"Vicki developed into a marvelous comedienne over the next 11 seasons," Burnet wrote. "But it didn't come naturally to her at first. She was 18 and really, really shy – so shy she often didn't speak unless spoken to. She played my kid sister in a sketch called 'Carol & Sis,'… beyond this, Vicki wasn't on the show that much."
Korman took Lawrence under his wing, and she blossomed into a comic talent. Taking on a plethora of different characters, Lawrence became known for her iconic role as Mama in 'The Family' skit. She ended up heading her own show, Mama's Family, in 1983, which ran for six seasons.
"Carol kind of thinks we were meant to be together," Lawrence said in a 1979 interview with the Television Academy, according to Burnett's book. "And that one way or the other we would have found each other. I always say she sidetracked me and I was not going into show business. I was going to be a dental hygienist. She thinks it would have happened somehow … it would have happened regardless."