'The Carol Burnett Show': This Actor Told Carol Burnett 'In No Uncertain Terms' That He Hated Her Spoof of His Film
The Carol Burnett Show was known for its hilarious spoofs on popular and classic films. With Carol Burnett often taking the lead in parodies, the comedy legend has portrayed iconic characters including Scarlet O'Hara from Gone with the Wind and Mildred Pierce in the title role.
While some of the stars who were impersonated thought these sketches were spot on, one well-known actor took offense and let Burnett know it.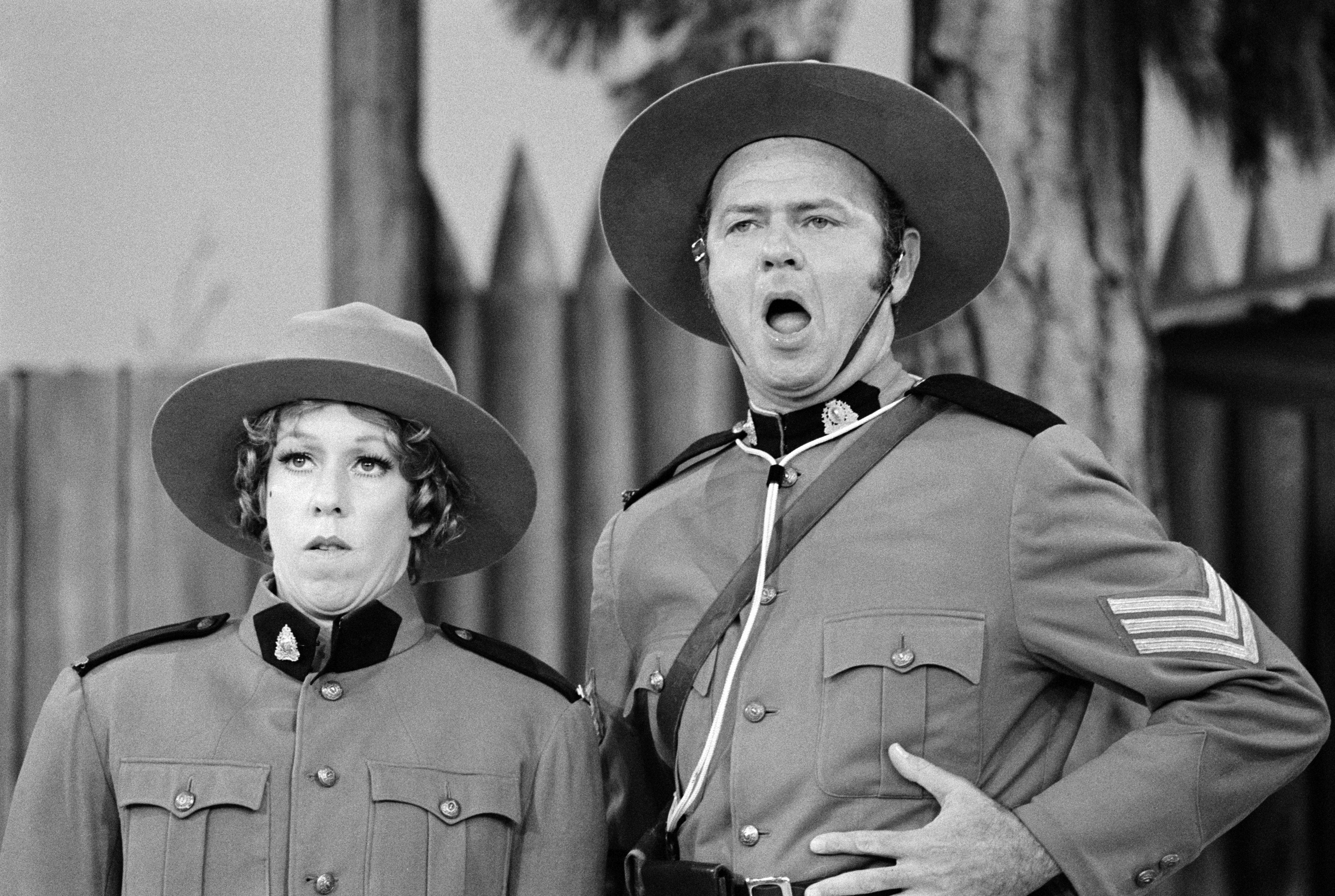 Carol Burnett took on a 70s classic
In her 2016 memoir In Such Good Company: Eleven Years of Laughter, Mayhem, and Fun in the Sandbox, Burnett recalled a popular film that made headlines in the early 70s. She recruited co-stars Harvey Korman and Lyle Waggoner to perform a takeoff of the movie for The Carol Burnett Show.
"Then came along our spoof of the 1970 tearjerker of a movie Love Story, which we called Lovely Story," Burnett wrote. "The film was a megahit starring Ali MaGraw as Jenny and Ryan O'Neal as Oliver, two star-crossed lovers from two different worlds who meet a tragic end. Harvey and I had a lot of fun doing this one."
The storyline featuring Oliver as an heir to a huge fortune, complete with an overbearing father. When Oliver meets Jenny and brings her home to meet his dad, the patriarch is not impressed with his new love and cuts off Oliver's finances.
"Penniless, Oliver and Jenny live in a one-room apartment and are deliriously happy," Burnett explained of the skit that mirrored the film. "Barely letting each other out of sight, they are constantly kissing and hugging and hugging and kissing, ad nauseam."
Vintage lines from Carol Burnett and Harvey Korman
Providing a sample of the humorous lines from the sketch in her memoir, Burnett gave readers an idea of how the scenes played out.
"Oliver has been away and returns," she wrote. "Having missed him terribly, Jenny rushes into his arms, they kiss and kiss and kiss. … He finally suggests that next time, they should both take out the garbage."
When Jenny falls ill, she is seen by a doctor (Waggoner) who delivers some heartbreaking news.
"He examines Jenny and quietly informs Oliver that she only has five minutes to live," Burnett recalled. "When Oliver asks her if she'd like something to eat (What she says next is one of my very favorite lines in all the sketches we did), she replies, 'I'd love a four-minute egg.'"
Mixed reviews from 'Love Story stars
Burnett went onto reveal that after the doctor tells Oliver that Jenny's disease was contagious, Oliver coughs and collapses next to Jenny. Then the doctor takes out a violin and proceeds to play sad music.
After the skit aired, The Carol Burnett Show icon got feedback from the original Love Story stars on her comedic version of the film.
"I heard from Ali MacGraw that she loved our spoof," Burnett shared. "At a party, not too long after the show aired, Ryan O'Neal, who played Oliver in the movie, cornered me and told me in no uncertain terms that he hated it, and 'that guy who played me was awful!'"
Burnett concluded her story with one word: "Huh?"