The Cast of 'That '70s Show' Performed This Ritual Before Filming Each Episode
The cast of That '70s Show worked together for eight seasons. During that time, the show's stars formed some pretty unique habits — including this ritual they all completed before each episode's taping.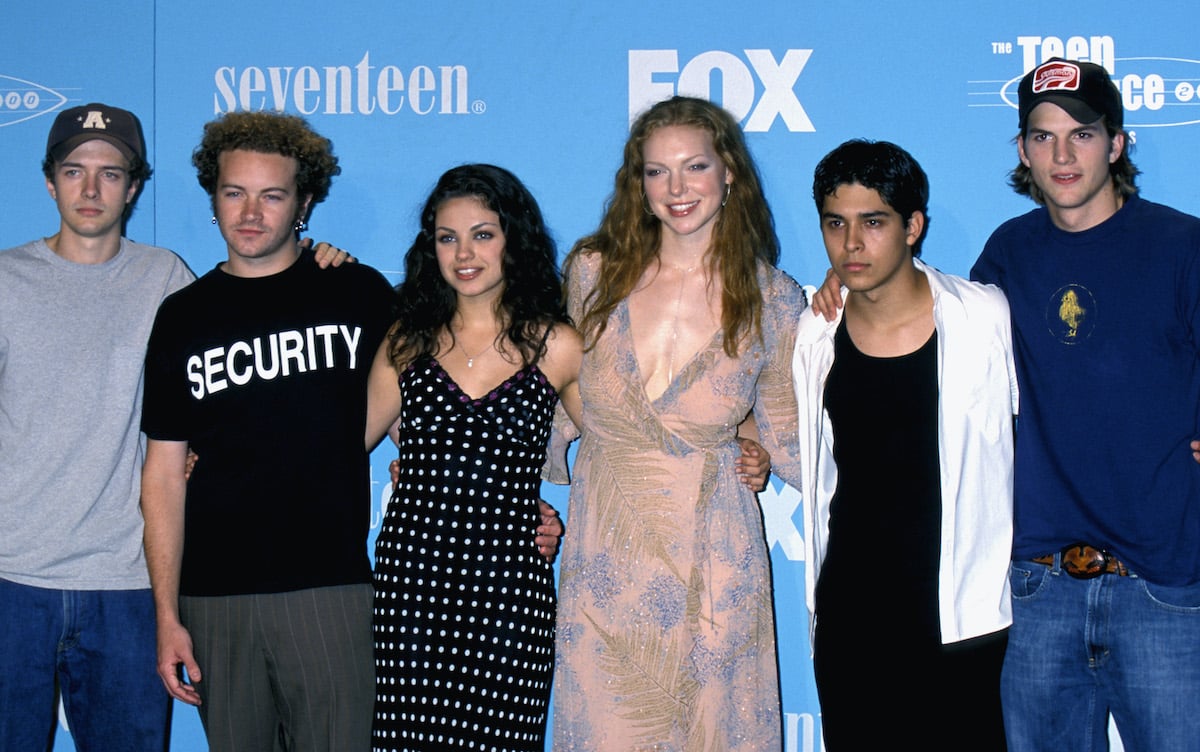 Wilmer Valderrama says the cast of 'That '70s Show' still hang out with each other
That '70s Show aired in 1998. After Topher Grace's exit from the show in 2005, That '70s Show continued for one more season and concluded in 2006. Much of the cast continued to grow as actors, including Wilmer Valderrama, Laura Prepon, Mila Kunis, and Ashton Kutcher. 
Despite the end of the That '70s Show era, Valderrama says the cast remained close. 
"[We] would laugh all day long and pretend to be actors," Valderrama said of his time on That '70s Show during an interview with Studio 10. He also admitted he and the cast still connect with each other for dinners every now and then. 
"[When] you spend eight years and 200 episodes with a cast, you know for a fact that this is going to be a forever friendship," Valderrama explained. "What we experienced and the time we experienced it was unique. We were the outcasts. We were the rebels of television."
Ironically, the bond the younger cast formed didn't translate with the older cast members of That '70s Show.
There was a small divide between the 'That '70s Show' cast
"At the time, no one was making television at that tone," Valderrama explained to Studio 10. "So we were pushing the envelope so much that a lot of the adults were like, 'What is this? This is not a real sitcom.'"
Regardless, the more experienced actors came to recognize the unique comedy That '70s Show brought to a new generation of fans. But when the show ended, the younger actors didn't stay as close to the older members of the cast.
Tommy Cong mentioned how the younger cast members had maintained their bond since the show ended, but they hadn't kept in touch with the "parental role" on the show. When it came to connecting with the older cast members, Chong said, "they never talk to us." 
"The kids always had their own little clique going," Chong told TV Web. "The supporting cast like Red (Kurtwood Smith) and Kitty (Debra Jo Rupp) and Don [Stark] and his [fictional] wife [Tanya Roberts] and myself, we were part of the older guys. The kids all hung together." 
Despite their lack of communication, Chong said he would be willing to do a That '70s Show reunion, whether it be a reboot or a movie. 
The 'That '70s' Show' cast had a pre-show ritual where they chanted a single word
As any close cast is wont to do, the cast of That '70s Show developed a unique pre-show ritual over the years. 
Valderrama explained the That '70s Show cast's pre-show ritual to ABC News. Before filming in front of a live audience, the cast would gather backstage, put their hands in a circle, and choose a word to represent the episode. Once they recited the word, the group huddle would break and filming would begin.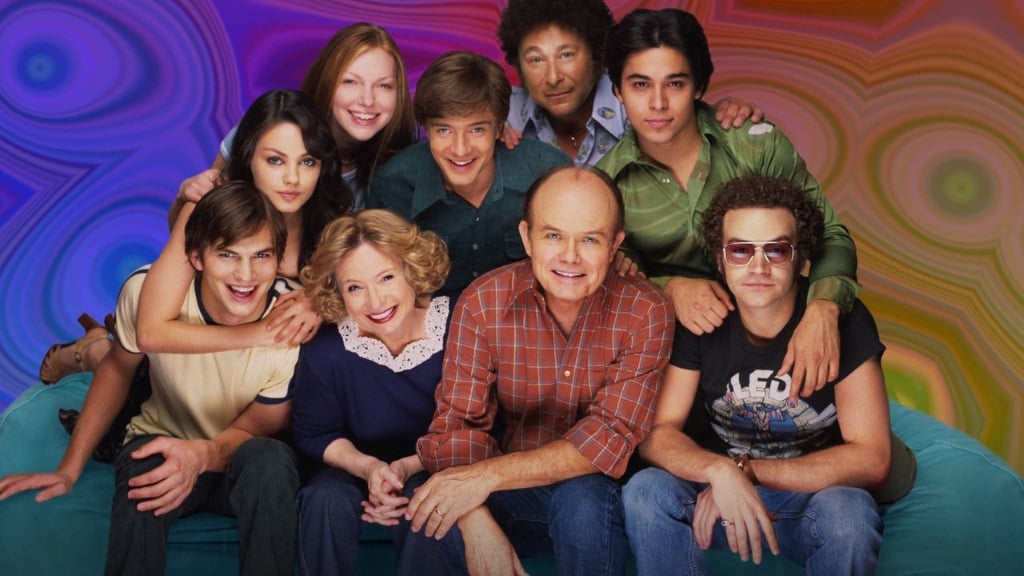 "The word from season 1 to season 8 became more and more ridiculous," Valderrama explained. There was a time when Red Foreman's catchphrase "Dumba*s" was the word of their pre-show ritual. 
"It was this stupid, stupid stuff but we would basically come up with all these crazy things and have this funny moment together," he added. 
Many fans of That '70s Show are hopeful for more from this hilarious cast in the form of a That '70s movie.