The CBS All Access Show That's Unexpectedly Breaking Records
CBS All Access engage!
That was the command heard all around the Internet when Star Trek fans signed up en masse for the new Star Trek show Picard, with Patrick Stewart reprising his signature role as the captain of the Enterprise circa The Next Generation.
Star Trek continues to endure after 50-plus years on the air in one form or another, although the franchise seems to ebb and flow in and out of the zeitgeist. While Star Trek has always been well respected, its hold on pop culture has been highly variable. Some shows and movies click. Some don't. Picard stands to click because it represents a farewell of sorts.
A brief primer on Star Trek TV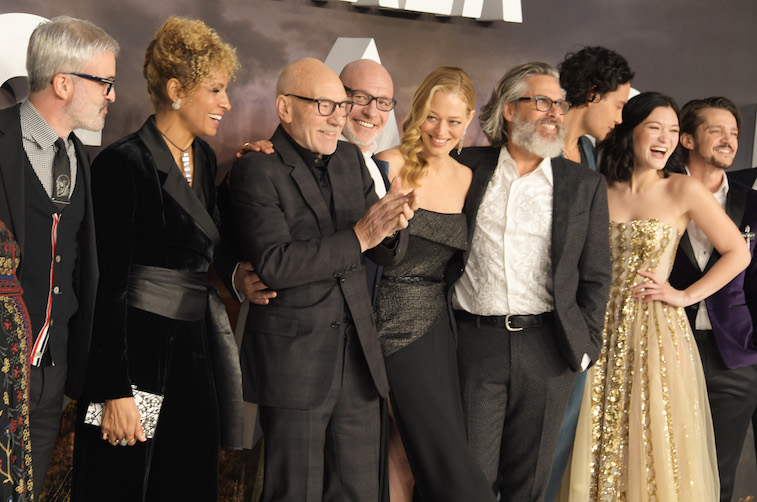 Star Trek first aired on NBC in 1966, but the original series with Kirk, Spock and company was never a great hit. It lasted only three seasons for a total of 79 episodes. It seemed destined to fall into the "Don't know what you've got till it's gone" category. But as the show aired in syndication, it found a powerfully devoted following. 
After a short-lived animated series in the early 70s, Trek transitioned to the big screen in 1979, with six movies featuring the original series crew. Towards the end of that run, in 1987, we got Star Trek: The Next Generation, with Picard, Data, Riker, and crew.
That series ran until 1994, and that crew got four theatrical movies. That series spawned Deep Space Nine, Voyager and Enterprise, but Next Generation remained the best-loved series of that group. 
After Enterprise, Trek died down for quite awhile on TV until the streaming wars started to heat up, with the introduction of CBS All Access. That platform got its start as the exclusive home to Star Trek: Discovery, a prequel to the original series. Now comes Picard, which began its run on Jan. 23.
What's the gist of 'Picard?'
In this new show, Picard has retired from Starfleet in protest of its treatment of Romulus. Picard meets the mysterious Dahj, who turns out to be a biological synthetic based on the mind of Data, Picard's cherished crewmate who had long since passed away. Picard becomes determined to preserve the legacy and memory of his friend.
The show rates a 90 percent on Rotten Tomatoes, with the critical consensus stating, "Anchored by the incomparable Patrick Stewart, Picard departs from standard Starfleet protocol with a slower, serialized story, but like all great Star Trek it tackles timely themes with grace and makes for an exciting push further into the final frontier."
According to Screen Rant, the show pulled in a record number of sign-ups for CBS All Access, with a particular boost coming from an ad during the Grammys. But the success of this Trek venture shouldn't be so surprising.
Patrick Stewart hangs up more than one iconic role
Picard represents something of a farewell tour for Stewart. Not only will this series almost certainly be the last we see of Stewart as Picard, it may be one of the last times we see Stewart, period. 
While Stewart has not officially announced his retirement, he's saying goodbye to his signature roles, having also bid adieu to Professor X in Logan. He's aiming for something similar with Picard, although he was reluctant at first. 
He told EW, "I'm very proud of the work we did on Next Generation — most of our work — but I felt I had said and done everything I could about Jean-Luc Picard and didn't see any point … I wanted (the new show to reflect how our world has changed," Stewart adds. "Star Trek always references the present day to tell stories about the future."