'The Chair' Is Netflix's Upcoming Comedy From 'Game of Thrones' Creators Starring a Former 'Grey's Anatomy' Rockstar
Sandra Oh has carved herself a good niche as television royalty over the last twenty years. The Grey's Anatomy actress was a part of the Seattle Grace team for nearly a decade, and her more recent turn on Killing Eve made her star shine even brighter. Now, Oh is set to team up with the creators of Game of Thrones on a new comedy, The Chair, and fans are clamoring for more information about exactly what it is.
Amanda Peet goes behind the camera for the first time on 'The Chair'
Amanda Peet may better be known for a slew of memorable on-screen roles in films like The Whole Nine Yards. However, she recently took her talents behind the camera by creating, writing, and producing The Chair — and the series marks her first work behind the camera, according to IMDb.
With more than a quarter-century in the film industry, Peet knows what it is like to be a successful woman in a male-dominated sphere. Perhaps, this sentiment is what drove her to create the fascinating dark comedy. Luckily, she has plenty of help around her that could make her the next big thing on television.
What is 'The Chair' about?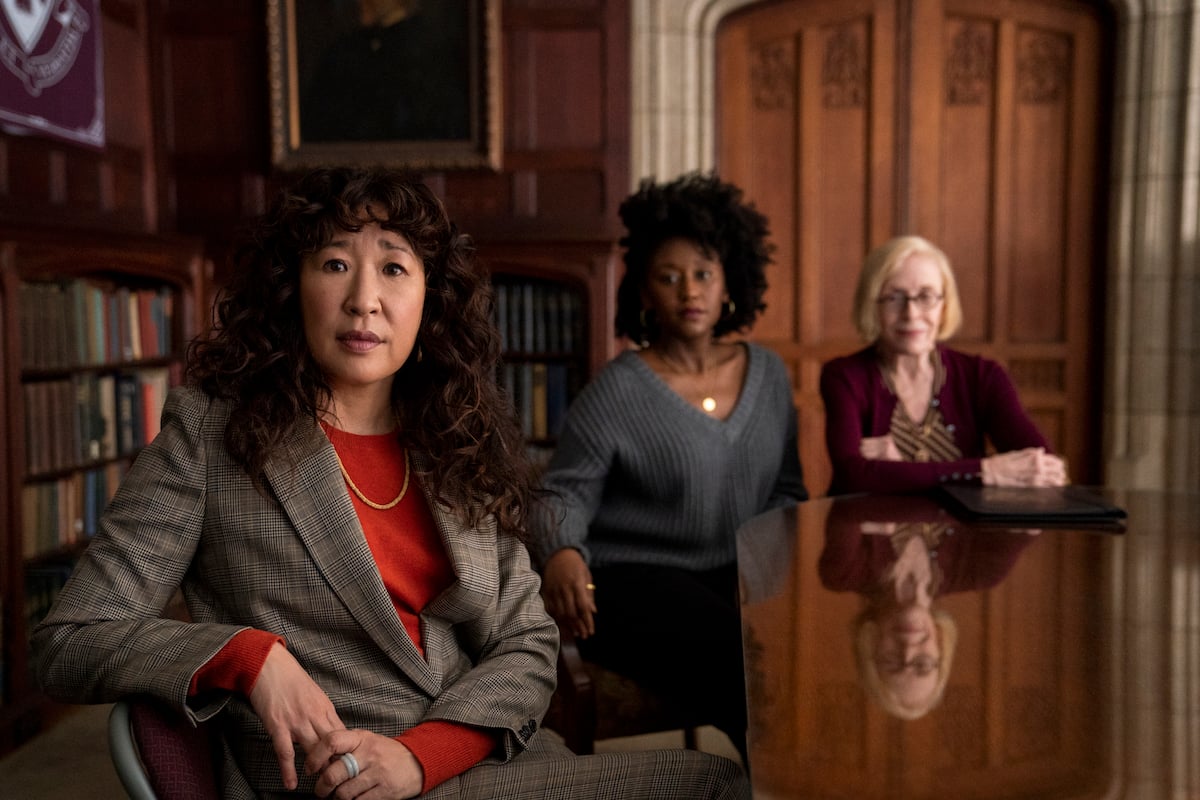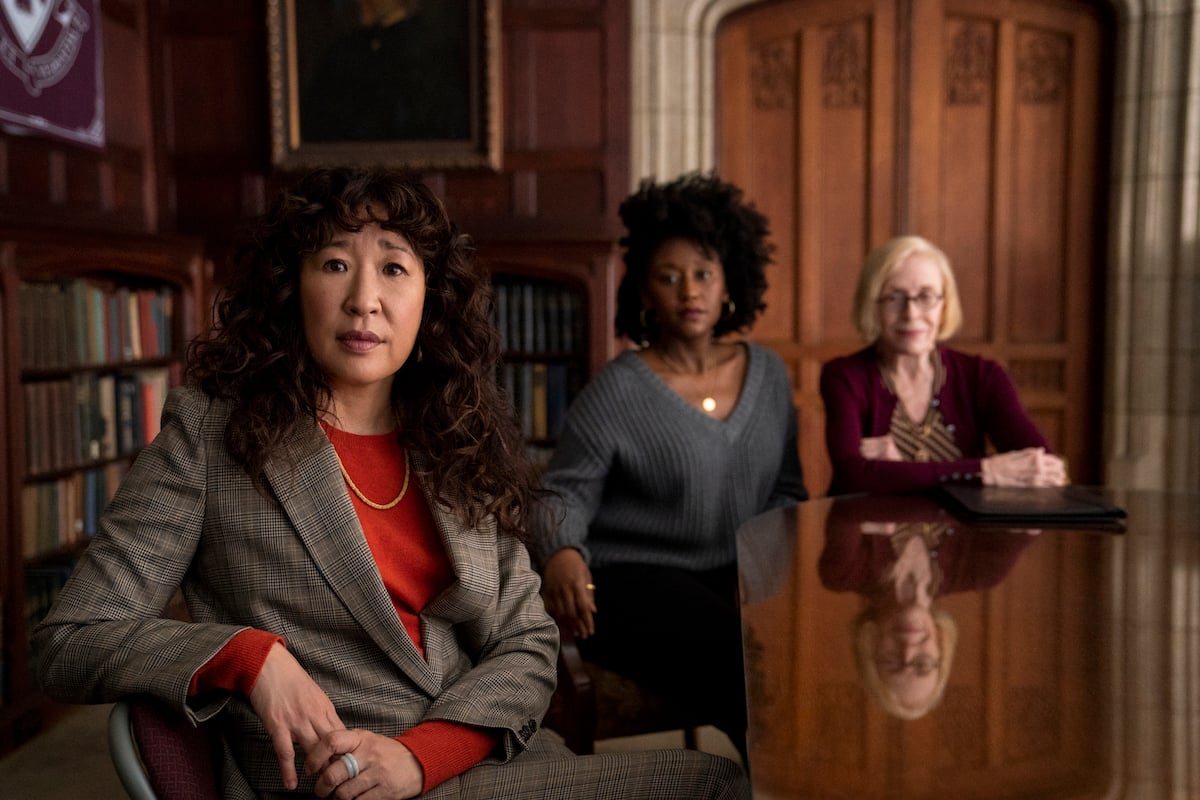 Hearing that the men behind Game of Thrones — one of the most epic fantasy series of all time — are doing a comedy about a college English department may sound a little far-fetched. Still, Peet's husband, David Benioff, and his creative partner DB Weiss have never been afraid to spread their wings. With Sandra Oh on board as Ji-Yoon Kim, the first woman of color to chair the English department at Pembroke, however, the series is sure to intrigue Netflix's audience.
According to Netflix's official release on Indiewire, Kim must grapple with the mostly white board of higher-ups at the university while not taking any guff from those who do not want her to be there. The series focuses on the old guard's inability to move things toward modern sentiments, while other young students like Nana Mensah's Yasmin fight for it.
According to a rundown in Harper's Bazaar, Ji-Yoon must learn how to raise her family while grappling with the office politics that flood the university. With such a complex, strong, and multifaceted woman, it makes sense that Netflix would look toward Sandra Oh to make the dream a reality.
Sandra Oh is continuing to break molds following her 'Grey's Anatomy' fame
While the series is a comedy, it's also a satirical look at an academic world where recent social progress still has a long way to go. Kim will have to guide a mostly white establishment as they tokenize her, patronize her, and use her as a phony means to progress. Of course, Oh has made a career out of playing women who fight back, and this dynamic is sure to keep the audience engaged.
Oh spoke about how she chooses roles in 2018. Now that she's a famous face, Oh doesn't have to sell herself short to secure her next role; she has the privilege of saying no to whatever she wants. If The Chair didn't meet her representational standards, she never would have taken the role.
"Racism exists. Let's start there. I felt it, and I have felt it deeply. And I'm extremely fortunate," Oh told Vulture. "And I have so much opportunity because I can say no, and I choose to say no. I took a lot of time to find the right project,"
With David Morse, Jay Duplass, and a cast of industry veterans, Peet's series already has the talent to become Netflix's next mega-hit. The series premieres on Aug. 20, 2021, and if Oh's past work is any indication, critical praise and adulation will likely follow not long after.
RELATED: 'Grey's Anatomy': Ellen Pompeo Explains How Sandra Oh Prepared the Cast for Her Exit