'The Challenge 35': Fans Are Calling Aneesa Ferreira's Facial Expressions the 'MVP of the Season'
Beloved for always speaking her mind, Aneesa Ferreira has been a fan-favorite since she first appeared on The Challenge in its sixth season. After taking a three-season hiatus, the 38-year-old has returned for her 13th Challenge, seeking her first win. After two episodes into the season, Aneesa hasn't found herself in any drama yet. However, fans are "living" for her facial expressions reacting to the arguments happening around her.
[SPOILER ALERT: This article contains information revealed in The Challenge 35: Total Madness Episode 2.]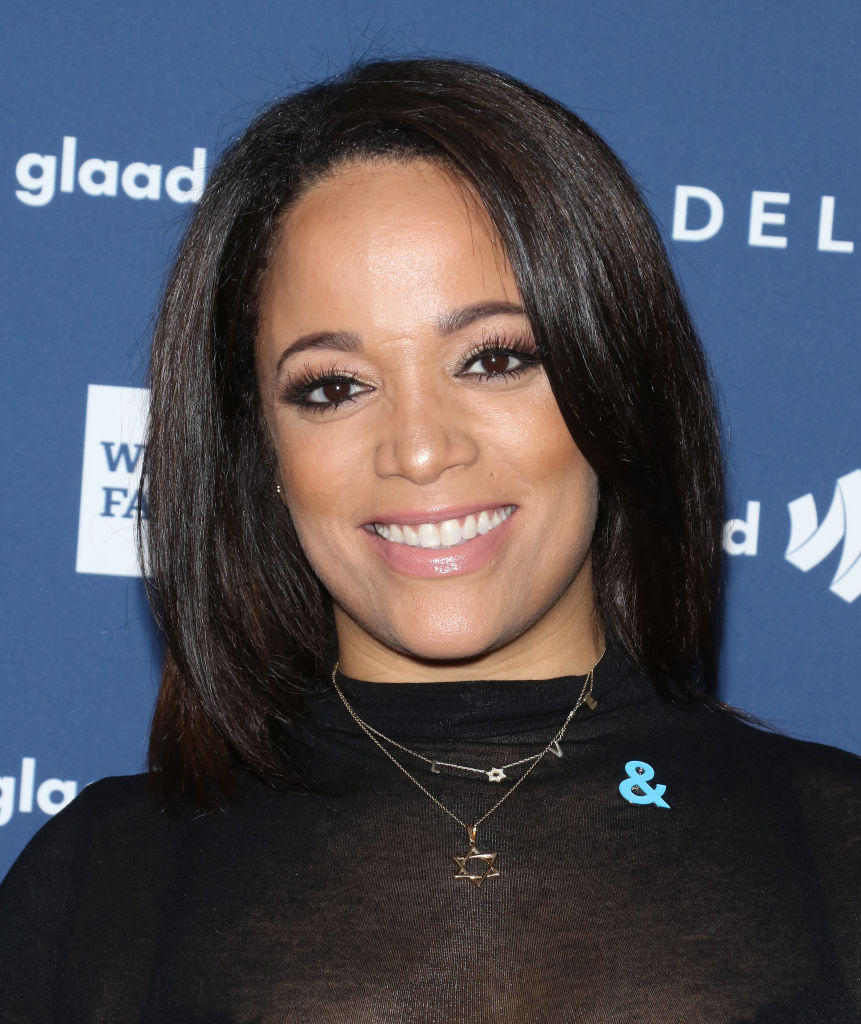 Aneesa Ferreira on 'The Challenge'
Nearly 20 years ago, then 20-year-old fiery "liberal lesbian," Aneesa Ferreira, made her reality television debut on The Real World: Chicago (Season 11).
She then competed on both installments of MTV's competition series The Challenge: Battle of the Sexes on the women's team, where she went home after a few weeks.
The Pennsylvania-native came back as part of Team Veterans in The Gauntlet 2 and finished as a runner-up, winning $8,500. She returned looking for the win in The Duel and sent three fierce competitors home before getting eliminated right before the finals.
Again, in The Inferno 3, Aneesa went home in the same place before placing third in the following season, Duel II, winning $15,000. After a short-lived stint in Rivals and Battle of the Exes, she placed fourth in Rivals II alongside partner Diem Brown, and the women took home $500 each.
Aneesa has since returned for five more challenges but has yet to win any more prize money. She also competed in both seasons of spinoff Champs vs. Stars and raised a total of $6,450 for charity.
After suffering an ankle injury in Champs vs. Stars (2018), she took a three-season hiatus before making her return to The Challenge 35: Total Madness. Currently, the 38-year-old holds the record for most Challenge seasons without a win (12) and most elimination losses by a female (9).
Fans are living for Aneesa Ferreira's facial expressions
Even though Aneesa might not be a challenge beast, she's still a beloved contestant on the show, previously due to her iconic arguments. This season, the Real World star hasn't gotten into any fights yet, but fans are living for her hilarious facial expressions in reaction to the drama going on around her.
In the premiere episode, rookie Bayleigh Dayton "popped off" on Jay Starrett during a nomination ceremony when she thought he threw her fiancé, Chris "Swaggy C" Williams, under the bus.
While the prospect went off, Aneesa gave her a meme-able look of confusion. In the second episode, rookie Jenn Lee and Season 34 winner Dee Nguyen began arguing over Rogan O'Connor, and Aneesa sat at the table, again giving the same iconic confused look.
Finally, Jenn gave a speech to the house at nominations that Wes Bergmann and Johnny "Bananas" Devenanzio wrote for her. To start it off, she called everyone "earthlings."
While the camera showed many of the other contestants' reactions, none was funnier than Aneesa looking at Jenn as if she came from another planet.
Many viewers called her reactions "priceless" and the "MVP of the season." One user noted one of her expressions looks as if she's contemplating whether doing the show anymore after listening to Jenn speak.
The Challenge vet Marie Roda agreed and tweeted Aneesa telling her, "your faces are giving me life!" The 13-time competitor responded, "You know me. I can't hide s**t. Like if I can't say it, my face will."
The Challenge 35: Total Madness airs Wednesdays at 8 p.m. EST on MTV.