'The Challenge 35': Bayleigh Dayton and Swaggy C Explain the Significance of Their Blanket
'Big Brother 20' and 'The Challenge 35: Total Madness' stars Bayleigh Dayton and Swaggy C explained the significance of their blanket.
During The Challenge 35: Total Madness Episode 3, Aneesa Ferreira jokingly made fun of a picture-filled blanket belonging to married rookies Bayleigh Dayton and Chris "Swaggy C" Williams. The couple took to YouTube to explain the significance of the blanket and why they bring it everywhere.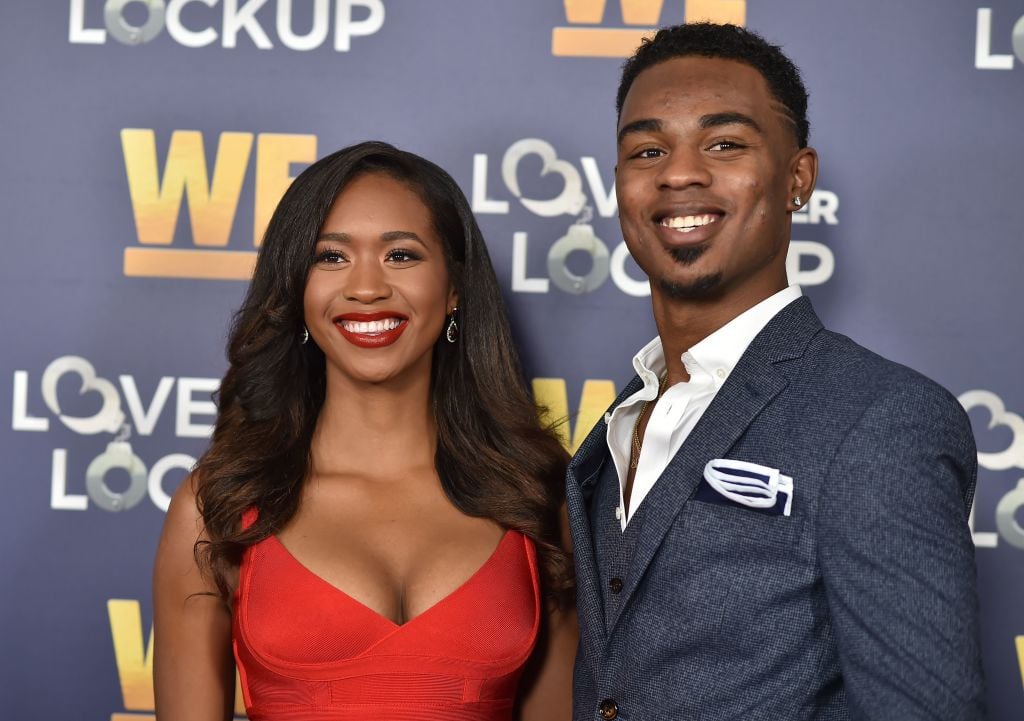 Bayleigh Dayton and Swaggy C on 'Big Brother 20'
In 2018, Maryland-based flight attendant Bayleigh Dayton and day trader from Connecticut, Chris "Swaggy C" Williams, both competed on Big Brother 20. They quickly fell for each other and formed a showmance.
The couple aligned with the doomed FOUTTE alliance, who almost immediately betrayed the showmance and backdoored Swaggy C in the second week.
Due to his elimination, America granted the flight attendant a Power App, titled Identity Theft, which allowed her to change the nominations at any ceremony until eight houseguests remained.
As Head of Household in Week 5, Bayleigh attempted to reassure Rachel Swindler about being nominated as a pawn by revealing her Power App. Rachel then told rival alliance Level Six, who used the information to convince Bayleigh she's safe.
Therefore, she didn't use her power in Week 6, and the house voted to evict her 6-1, becoming the first member of the jury. Swaggy C then proposed to Bayleigh at the finale.
After filming, Bayleigh revealed she and Swaggy C conceived a child in the Big Brother house, but she miscarried in the jury house. A few months after their engagement, the couple secretly married on his birthday in February 2019.
A year later, they announced the marriage and began wearing their rings. 
Bayleigh Dayton and Swaggy C on 'The Challenge 35'
The Big Brother couple is currently competing on MTV reality competition series The Challenge 35: Total Madness alongside former housemates Fessy Shafaat and Kaycee Clark.
During the first episode, Bayleigh showed everyone she has her husband's back by popping off on rookie Jay Starrett when she thought he threw her man under the bus.
Swaggy C won the second daily challenge, alongside Cory Wharton and Dee Nguyen, and the three made up the Tribunal. In the following episode, Bayleigh and CT Tamburello won the challenge, and they picked Swaggy C to join them.
So far, the couple is not on anyone's radar, has a close alliance with their Big Brother co-stars and other rookies, and is performing well.
Bayleigh Dayton and Swaggy C on the significance of their blanket
In The Challenge 35 Episode 3, Swaggy C woke up his wife, who slept soundly under a blanket covered in several pictures of themselves. One of their roommates, Aneesa Ferreira, offered funny commentary on the two in her confessional and admitted she thought it was a little weird.
After the episode aired, the couple took to their YouTube channel to explain why the blanket is so important to them. According to Bayleigh and Swaggy C, a fan gifted it to them after they filmed Big Brother 20 as their way of saying they love and appreciate the couple.
Therefore, the couple brings it everywhere with them, including on plane rides and vacations. Bayleigh also noted it was a good idea for them to bring the blanket to remind themselves of each other if one gets eliminated.
Additionally, the flight attendant explained she genuinely loves it and looks at it often, even if she's with Swaggy C. The Challenge 35: Total Madness airs Wednesdays at 8 p.m. EST on MTV.