'The Challenge 35': Jennifer Lee Accuses Several Female Contestants of 'Bullying' and Isolating Her
'The Challenge 35: Total Madness' rookie Jennifer Lee accused several female competitors of 'bullying' and isolating her in the house.
Originally from CBS' The Amazing Race (Season 29), Jennifer Lee made her debut on MTV's The Challenge 35: Total Madness. After the second episode, several veterans took to Twitter to air their grievances about the rookie's attitude toward them during filming. Jenn clapped back and accused her castmates of "bullying" her and isolating her while in the house.
[SPOILER ALERT: This article contains information revealed in The Challenge 35: Total Madness Episode 2.]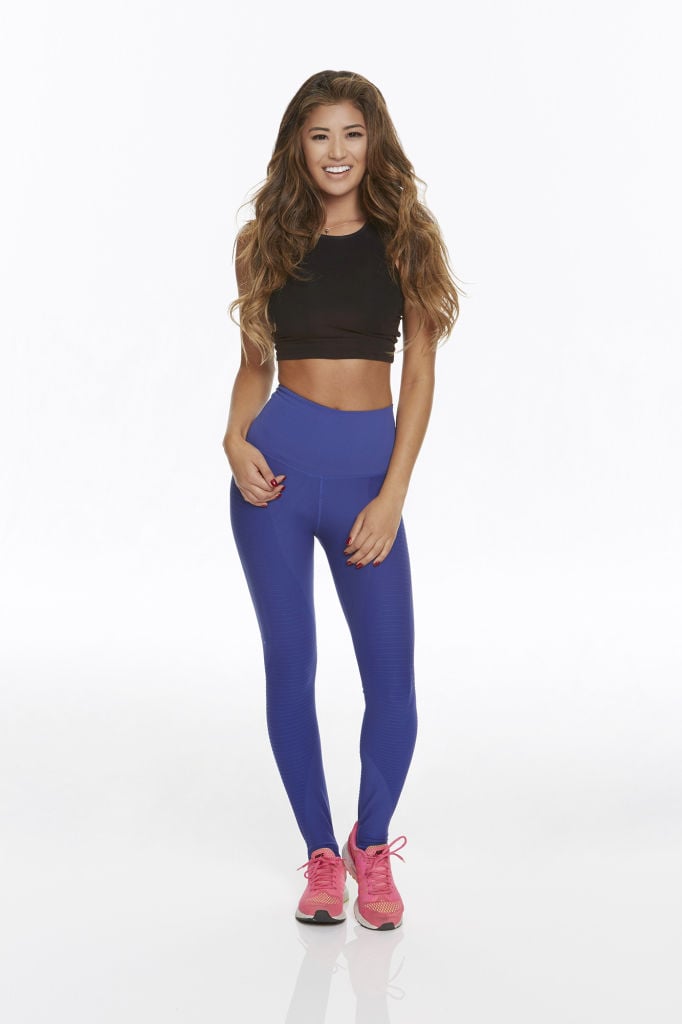 Jennifer Lee on 'The Challenge'
Rookie Jennifer "Jenn" Lee did not perform well in the first challenge and was eliminated in one of the first groups. For the second challenge, she could barely lift the heavy crates and Josh Martinez had to carry both of theirs in an attempt to finish in the top three.
Jenn's performance left a bad taste in some competitors' mouths, namely Aneesa Ferreira, who described it as "looking her best and trying her least." Due to her rookie status and the perception of her as a weak competitor, almost everyone knew the house would vote her in before the nominations took place.
However, veterans Johnny "Bananas" Devenanzio and Wes Bergmann wanted to have their fun first and gave Jenn a ridiculous speech to read in front of the house to convince them not to throw her in.
The rookie fell for it and started it off by addressing her castmates as "earthlings," which they didn't appreciate. Additionally, Jenn found herself in the middle of drama when Rogan O'Connor, co-competitor Dee Nguyen's ex-fling, began flirting with her.
Jenn then promptly landed in elimination against the strongest girl in the house, Jenny West, who dominated the rookie, sending her home.
Melissa Reeves and Ashley Mitchell claimed Jennifer Lee isolated herself
After the episode aired, two-time winner Ashley Mitchell took to Twitter to explain she attempted to talk to Jenn about the other female competitors and game. However, the rookie gave her the "talk to the hand."
She continued, "I saw that she was making herself an outcast, so I went out of my way to reach out," but the veteran "can only be so nice then f**k her."
Three-time competitor Melissa Reeves agreed and also revealed she attempted to talk to Jenn to "offer her support." However, the rookie made it clear she "wasn't interested" and "made herself an outcast."
She explained that she "knows for a fact" that Tula "Big T" Fazakerley, Tori Deal, Bayleigh Dayton, Ashley, and herself "tried to befriend Jenn on multiple occasions," but insisted the rookie "gave them the cold shoulder" because they weren't men.
Melissa also clarified that Jenn wasn't "mistreated" as she claims, and shouldn't "complain" about not fitting in with girls if she preferred hanging out with the guys.
Bayleigh retweeted several of Melissa and Ashley's tweets about Jenn, presumably as a cosign, and her fiance, Chris "Swaggy C" Williams, also agreed with the ladies.
Jennifer Lee accused the other females of bullying
Shortly after Melissa and Ashley claimed Jenn isolated herself, she began broadcasting live on Instagram and claimed the girls bullied her. She explained several things happened off-camera and would answer any questions in a YouTube video.
Jenn also clapped back on Twitter and said the girls were lying about being friendly to her. According to the rookie, she wanted to "create relationships and build alliances" and "looked forward to working with and learning from many of the females." However, noted, "the guys were the only ones who gave me the time of day."
Melissa promptly responded to the tweet and claimed Jenn outright lied. She said she "personally tried to befriend her several times" and the rookie "was not interested in being around the girls, not the other way around."
Jenn responded the following day with a note and explained those claiming she "was not friendly and didn't want to be friends" are all close with Dee, so "obviously they are all going to stick to the same story." She also accused the ladies of bullying as she believes they are "ganging up against me and making up pure lies."
According to Jenn, she made "major efforts to be friends" while living in the bunker and would not willfully "isolate herself in a game where alliances, social game, and numbers matter."
Many fans are taking sides and believe the veterans over the rookie as they also didn't like her attitude on the show. The Challenge 35: Total Madness airs Wednesdays at 8 p.m. EST on MTV.