'The Challenge 35': Kailah Casillas Asked Her Parents for Advice After Cheating Scandal in Deleted Scene
MTV star Kailah Casillas returned to The Challenge for Season 35, Total Madness. She ended up cheating on her boyfriend of three years, Mikey Pericoloso, with known flirt, UK-native Stephen Bear. The five-time competitor called her parents in a deleted scene to ask for them for advice.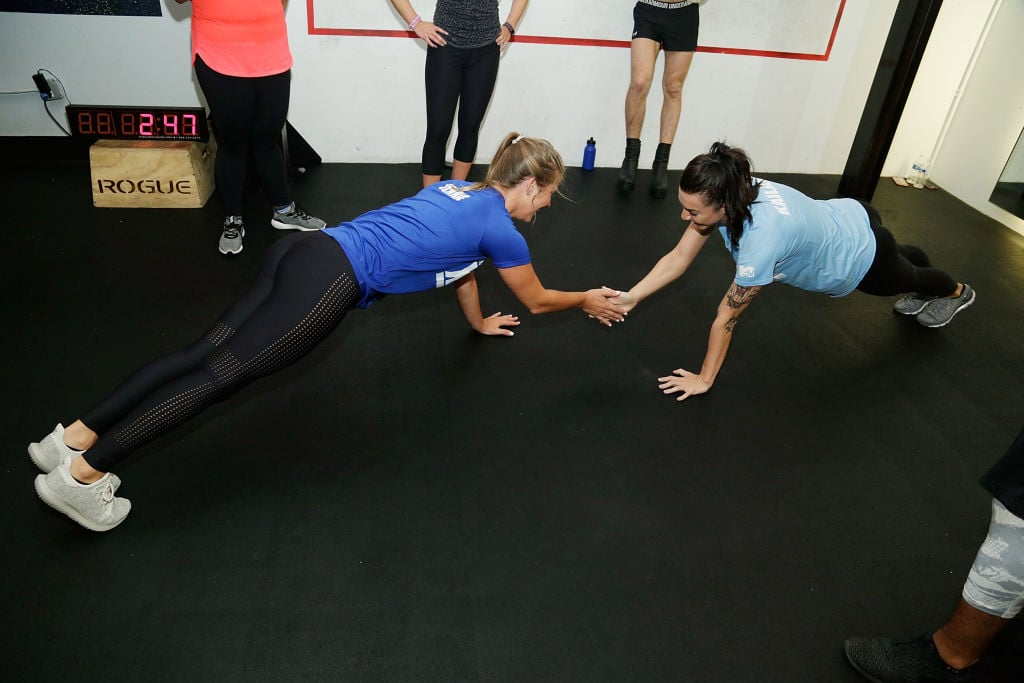 Kailah Casillas dated Mikey P for three years
The Real World: Go Big Or Go Home star Kailah Casillas and reality star turned DJ Michael "Mikey P" Pericoloso began dating around February 2017. The two moved into a Las Vegas-based apartment and heavily featured each other on their Instagram accounts.
She also modeled for his clothing website, and the couple participated in a May 2019 episode of MTV's How Far Is Tattoo Far. They seemed extremely happy together until the Florida-native began appearing in co-star Stephen Bear's Instagram stories in his hometown of London.
Mikey P revealed he did not know what happened, but Kailah promised they would talk once she got back to their Las Vegas apartment. She promptly moved back to Florida and now lives with Total Madness ally, Nany González. 
Kailah Casillas cheated with Stephen Bear on 'The Challenge 35'
While fans assumed Kailah and Bear hooked up during The Challenge 35 due to the Instagram stories, they finally see it playing out currently. A relentless Bear seemingly immediately had his eye on Kailah and continually flirted with her, even when she reminded him of her boyfriend back home.
However, she eventually found his determination endearing and fell for it. The two went into the bathroom together, where they shared their first kiss. In the following episode, Kailah dealt with her conflicting feelings as other Challengers praised Bear for his "conquest."
Secret allies Wes Bergmann, the Manipulator, and Johnny "Bananas" Devenanzio, the Pot Stirrer, decided to play a joke on Kailah and redesigned Bear's bed as a honeymoon suite for the two.
However, they taped pictures of her with her ex to the ceiling. The Real World star did not appreciate the joke and later lashed out by throwing an eating utensil and milk around the kitchen.
Then, she talked to Bear, who didn't really have anything to say. Therefore, the Lindsay Lohan's Beach Club star called her parents for advice.
Kailah Casillas asked parents for advice in deleted scene
An upset Kailah spoke to her parents, who she considers her best friends, and immediately told them not to tell Mikey P that she called because she "f****d up."
Initially, her mother thought she got into another fight but then quickly realized what her daughter meant. Kailah explained she had to break the news to her longtime boyfriend and "figure out my whole life" as she lived with him at the time.
Her mother advised her to focus on the competition because she's "there for a reason," and her father called her a "bonehead." In a confessional, the five-time competitor acknowledged she needed to "end things" with Bear.
Kailah also shared that she's "grateful" for her parents because they love and support her even when she makes bad decisions. The Challenge 35: Total Madness airs Wednesdays at 8 p.m. EST on MTV.