'The Challenge 35′: Kailah Casillas Claims Jenna Compono and Zach Nichols' Argument Wasn't Over Cory Wharton
Several sources of information claimed that Jenna Compono and Zach Nichols argued over her previous direct messages with co-star Cory Wharton. However, Kailah Casillas claims that isn't the case and insists the argument had nothing to do with the father-of-two.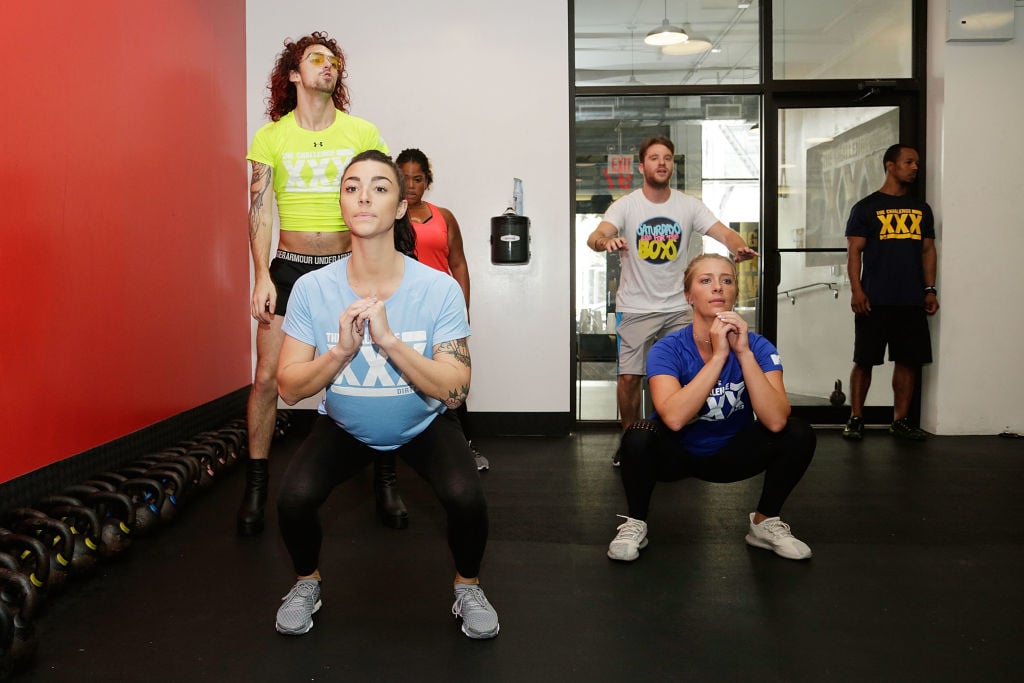 Jenna Compono and Zach Nichols got into an argument during 'The Challenge 35'
Real World: ExPlosion star Jenna Compono and The Challenge veteran Zach Nichols began dating shortly after meeting on Battle of the Exes II in 2014. However, they broke up a few times due to infidelity. The couple has been on good terms since returning from Invasion of the Champions in 2017.
While Jenna decided to return for The Challenge 35: Total Madness, Zach chose to take a break and stayed home. During filming, he found direct messages from two years ago on her phone and began dodging her calls.
When she finally got a hold of him, he demanded she leaves the competition and comes home to fix their relationship. Even though Jenna attempted to explain the conversations happened while they weren't together, he insisted she lied to him and cheated on him.
However, Jenna chose to stay and compete. A few months after she returned home, the couple got engaged and have set a wedding date of February 2021.
Jenna Compono allegedly messaged Cory Wharton
MTV did not air the name of the person who Jenna messaged, but many sources claim it was fellow Challenger Cory Wharton. The two both made their reality television debut on Real World: ExPlosion and competed in multiple seasons of The Challenge together.
Real World roommate Thomas Buell confirmed the couple hooked up after their season, and the two had a flirt-mance during Bloodlines where they danced together. Challenge veteran Sarah Rice also said Jenna and Cory had a romantic fling during Bloodlines and the following season, Rivals III.
Neither Zach or Jenna have yet confirmed or denied if the messages were with Cory, but close friend and co-star Kailah Casillas insists the argument had nothing to do with the father-of-two.
Kailah Casillas claims the argument wasn't over Cory Wharton
In a tweet, a Challenge tea page questioned why MTV edited out Cory's name since the Teen Mom star is currently in the house with her. Kailah responded to the tweet calling it "fake news," as she claims the argument between Jenna and Zach "had absolutely nothing to do with Cory."
She also asked her followers to "stop believing everything you hear." A tea page replied to The Challenge competitor and explained that several sources confirmed the messages were with Cory.
They also claimed that Zach made his fiancée block both Cory and Johnny "Bananas" Devenanzio on Instagram. Finally, the tea page pointed out that the Teen Mom star "shaded" Jenna and Zach by posting a picture of Bananas with a disgusted look on his face in response to their engagement announcement.
Kailah replied and continued to insist that Cory had nothing to do with that "situation." While some believe the Lindsay Lohan's Beach Club star because she was in the house at the time, others pointed out that Kailah is friends with Jenna and Cory, and could be trying to protect their reputations as both have changed their images.
The Challenge 35: Total Madness airs Wednesdays at 8 p.m. EST on MTV.