'The Challenge 35': Wes Bergmann Claims Jordan Wiseley Threw Orange Juice at Him Offscreen
Two-time winner Wes Bergmann and three-time champ Jordan Wiseley both returned to compete for the whopping million dollar cash prize in The Challenge 35: Total Madness. While they have never really worked together or against each other, Wes already pegged him as his biggest threat this season.
Therefore, he wants to send Jordan into every possible elimination until someone sends him home, as Wes doesn't think he can beat the reigning champ in a final. In Episode 5, the two got into a heated argument, and Wes claims Jordan threw a glass of orange juice at him offscreen.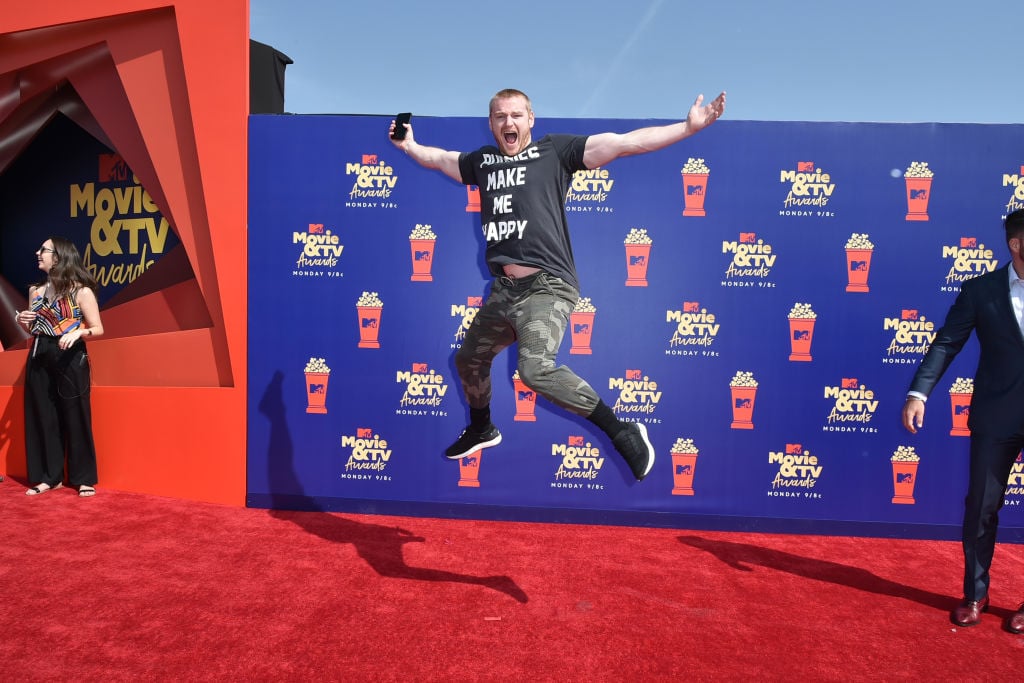 [SPOILER ALERT: This article contains information revealed in The Challenge 35: Total Madness Episode 5.]
Wes Bergmann and Jordan Wiseley got into an argument on 'The Challenge 35'
After his early elimination last season, 13-time competitor Wes Bergmann returned in an unlikely alliance with Johnny "Bananas" Devananzio. Six-time competitor Jordan Wiseley racked up his third win in War of the Worlds 2 and came back alongside his fiancé, Tori Deal, seeking his fourth victory.
The two haven't spoken much during The Challenge 35: Total Madness as bearded Wes is attempting to keep a lower profile this season, and Jordan typically plays his own game.
However, they came face-to-face after the three-time champ became irritated at Wes and some of the other guys for messing up the turf. The Real World: Austin star attempted to fix it but didn't appreciate the "condescending way" Jordan spoke to him.
Therefore, Wes walked over to Jordan's seat at the table and asked him to treat him with respect. The Real World: Portland star responded by putting a three-foot-long salami in between his legs with the other end in Wes' face.
Increasingly growing more annoyed, the two-time winner went for a low blow and told Jordan not to talk to him in the same way he speaks to his wife.
In a confessional, Wes admitted he wanted to get into the reigning champ's head as he recognizes Jordan as his biggest competition in the house. The Real World: Austin star then attempted to gather the troops to throw him into elimination, but he couldn't get the numbers and chose to abandon ship.
Wes Bergmann claims Jordan Wiseley threw orange juice at him offscreen
When Wes and Jordan sat face-to-face arguing, viewers could see a spilled drink on the table. Once the 35-year-old walked away, the cameras showed the reigning champ cleaning up the small mess with paper towels.
After the episode aired, Wes explained what Jordan cleaned up and why on Twitter. According to the 13-time competitor, Jordan "threw a glass of orange juice" in his face when he began walking toward the three-time champ, but the cameras missed it.
In a follow-up tweet, he clarified that The Real World: Portland attempted to throw the liquid, but Wes "punched it out of his hand" as he was "too fast for him."
While the footage of the 29-year-old cleaning up the spilled liquid seemingly proves Wes' story, Jordan hasn't commented on the situation yet. The Challenge 35: Total Madness airs Wednesdays at 8 p.m. EST on MTV.