'The Challenge' Alum Calls out 'Jersey Shore' Star Nicole 'Snooki' Polizzi
The Challenge alum and Ex On The Beach star Angela Babicz has a lot to say about Nicole "Snooki" Polizzi. Babicz recently shared a video on her YouTube channel about the first time she ever met Polizzi. Unfortunately, Babicz's memory isn't a positive one. After Jersey Shore fans got wind of what Babicz said about "Snooki," Polizzi took to Twitter to set the record straight.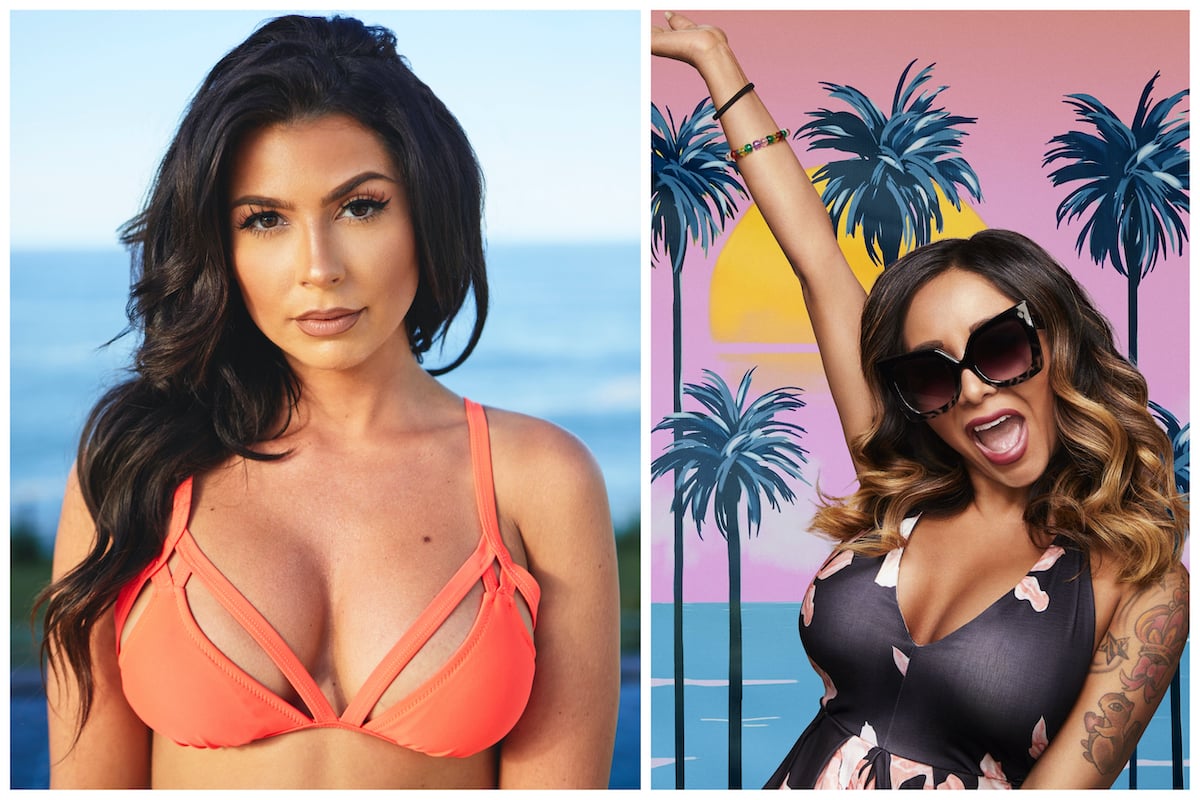 'The Challenge' star Angela Babicz met Nicole 'Snooki' Polizzi on TRL 
Babicz reminisced about when she was on Total Request Live (TRL) — a show she grew up watching. "Right before Ex On The Beach Season 1 aired, I had the opportunity to go on TRL with the cast of Jersey Shore and promote the show," Babicz explained. She revealed that the Jersey Shore cast members were "really nice…except for 'Snooki.'" 
'The Challenge' alum was 'disappointed' after meeting 'Snooki' and says she was 'rude' 
In her video post, Babicz continued to describe how Polizzi allegedly treated her that day on TRL. "[She] didn't want to shake my hand — she was kind of annoyed that I was there," Babicz continued. At the time, Babicz thought Polizzi might have been bothered because Jenni "JWoww" Farley was unable to make it and Babicz was her stand-in.
"She was super rude, and I guess she didn't want them hanging out with them before the show, so I had to go into a separate dressing room," Babicz described. Whether or not that was Polizzi's decision is unclear. Still, Babicz claims she could hear Polizzi "talking about her" from the other dressing room. Babicz was also offended when Polizzi cut her out of one of the TRL stills she shared on her Instagram.
Overall, meeting Polizzi wasn't the experience Babicz imagined. "I remember being so disappointed meeting her because I had been watching her for so many years, and she just wasn't friendly," Babicz concluded. But regardless of how Polizzi greeted her, Babicz was still grateful to have appeared on TRL. 
Nicole 'Snooki' Polizzi reacts to 'The Challenge' star calling her out 
Polizzi has been more active than usual on social media. That's because she's stuck at home in quarantine with the coronavirus (COVID-19). Polizzi learned of The Challenge star's Feb. 16, 2021 YouTube post when a fan tagged her on Twitter. "This actually makes me so sad," the fan tweeted. "I would've felt horrible meeting one of my childhood 'idols,' and for her to treat someone like that is a turn-off." They also mentioned being glad about Jersey Shore: Family Vacation continuing without Polizzi. 
Claiming to remember the day, Polizzi replied with confusion. "I'm not sure how I wasn't friendly?" she wrote. Many fans wondered why Polizzi cropped Babicz out of the photo. "I didn't post her in the pic because I was just posting the cast of my show," Polizzi replied. "I didn't think it was a big deal." In another tweet, Polizzi said she "didn't think anything of it" when she cropped Babicz out, nor did she intend to hurt her feelings. It's unclear what really happened that day between the two MTV stars.