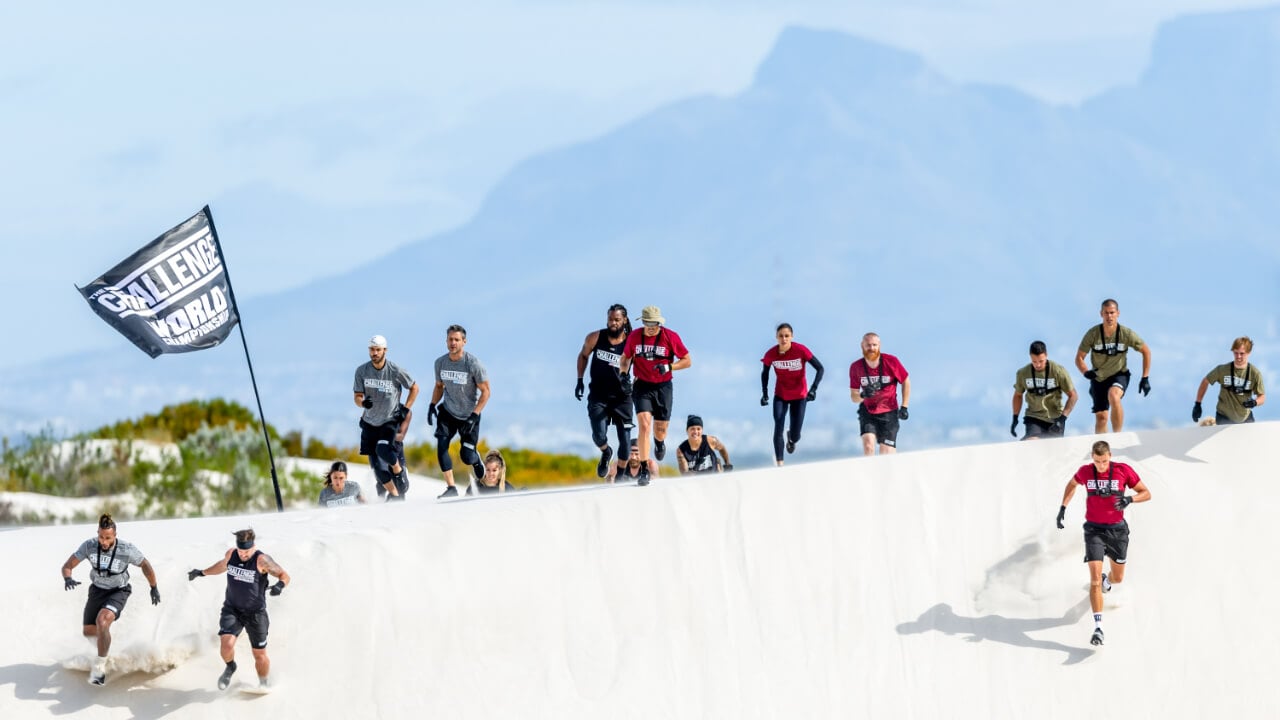 'The Challenge': 3 Reasons Why 'Battle of the Exes 3' Might Be Around the Corner
Here are three reasons why viewers should prepare themselves for another 'Battle of the Exes' season soon.
The Challenge frequently incorporates themes including Rivals, Bloodlines, and Ride or Dies, forcing players to compete with their nemesis, friends, or family members for the grand prize. Both installments of Battle of the Exes (2012) were very popular among the fan base as they guaranteed drama, but the show hasn't incorporated the former lovers twist since 2015. However, recent seasons seem to hint that a third Exes season is right around the corner.
'The Challenge' already gave it a trial run with Tori Deal and Jordan Wiseley in 'Ride or 'Dies'
The Challenge champ Jordan Wiseley proposed to Tori Deal during 2019's War of the Worlds 2, but the engaged couple split in November 2020.
While she claimed she would do an Exes season with him, he initially insisted he wouldn't compete with her again.
However, Jordan changed his mind and returned to the franchise for season 38's Ride or Dies, knowing his ex was already in the house competing alongside veteran Devin Walker. After having a heart-to-heart talk shortly after his entrance, the two bumped heads when he tried to move on with rookie Nurys Mateo.
They have since reconciled and are on good terms. Many praised the vulnerability and growth between the couple, who hadn't spoken since their public breakup a year before filming, proving fans are ready for another season of Exes.
'The Challenge: World Championship' features three pairs of exes
Besides Jordan and Tori, two other pairs of exes are currently competing in the spinoff World Championship. UK reality TV stars Kaz Crossley and Theo Campbell dated for nearly a year before she seemingly suddenly ended their relationship, upsetting him.
After he ranted about their breakup on a radio show, the two came face to face in Celebrity Ex on the Beach (2022). She admitted to ending their relationship to focus on herself and apologized for how it went down, which he appreciated.
They ended the show on good terms but went into World Championship unsure of their relationship. As part of Team UK, the exes must work together. Finally, legends KellyAnne Judd and Wes Bergmann previously dated in 2008 after she filmed season 16's The Island. They returned a year later as a couple in season 18's The Ruins (2009) but broke up sometime after the show wrapped.
KellyAnne and Wes both competed in last year's All Stars 3 but appeared to have little to no interaction. However, he had already nominated her for the second elimination in World Championship. Having multiple pairs of former lovers in a season seems to imply that production is testing the waters to see if viewers want a cast filled with exes again.
'Battle of the Exes 3' would be a perfect follow-up to 'Ride or Dies'
Factoring in the flagship last season's trial run with Jordan and Tori and the three pairs of former lovers in the current season of spinoff World Championship, it seems as though a cast forcing exes to compete alongside each other is right around the corner.
Ride or Dies included pairs of siblings, friends, and exes. A former couple, Johnny "Bananas" Devenazio and Nany González, came close to securing her first victory, but a breakdown in communication during the finals cost them the win.
The reason behind their loss is a perfect follow-up for a third Exes season, as the first two installments forced the scorned lovers to put their past behind them and adequately communicate to win.
Love Island contestants, such as USA finalist Justine Ndiba, UK champ Kaz, and Ride or Dies finalist Olivia Kaiser, have proven themselves as formidable competitors, and there isn't a shortage of exes from the popular reality dating series. Additionally, many viewers are already familiar with them. Therefore, they would make great rookie additions to an Exes season.