'The Challenge' Star Jemmye Carroll Reveals the Real Reason Why Camila Nakagawa Is Banned From the Show
13-time The Challenge competitor Camila "Camilanator" Nakagawa has three wins under her belt and an impressive elimination record. Despite her accomplished history, the Brazilian-native has been banned after her many drunken incidents throughout her several seasons.
Her Rivals II partner and Real World star Jemmye Carroll revealed the real reason why her "big sister" can never return to the reality competition series.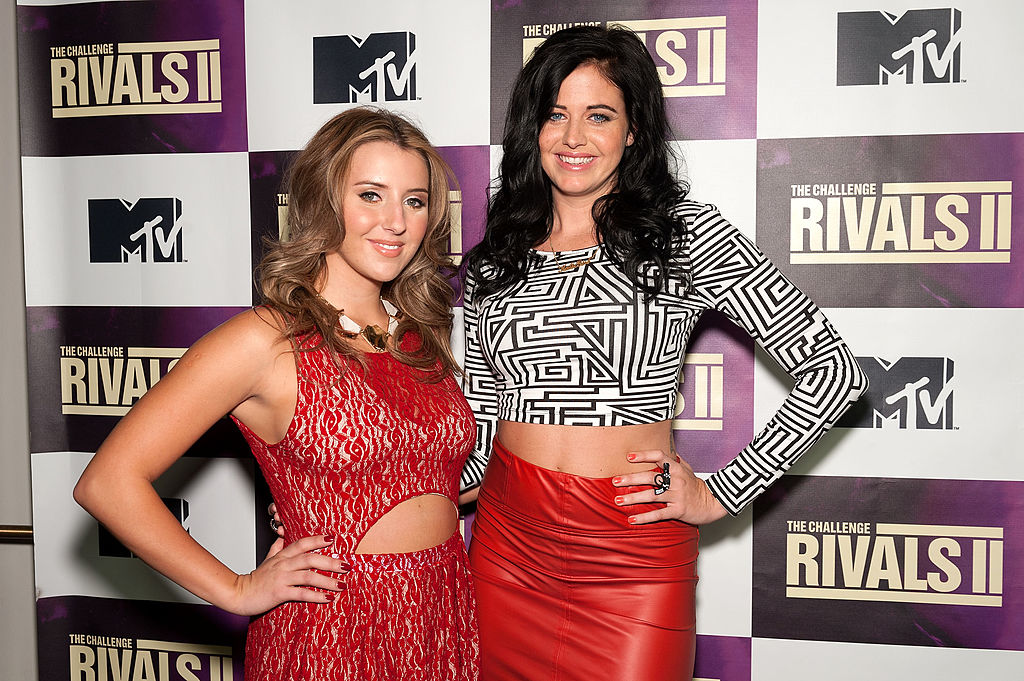 Camila Nakagawa on 'The Challenge'
Ten years ago, then 21-year-old Brazilian beauty Camila Nakagawa competed in The Challenge spinoff, Spring Break Challenge, as a member of Susie Meister's winning team.
She then participated in The Challenge: Cutthroat as a rookie and won two elimination rounds. After a short stint in Rivals, she came back for Battle of the Exes as Johnny "Bananas" Devenanzio's partner and won, earning $76,250.
The Spring Break star attempted to repeat her victory in Battle of the Seasons as a part of Team Fresh Meat but was disqualified in the fifth episode after partner, Eric Banks, quit.
In the following season, Rivals II, Camila, alongside Real World: New Orleans star Jemmye Carroll, placed third, earning $7,500. The Brazilian-native returned for three more seasons but failed to reach the finals again until Invasion of the Champions when she finished second, receiving $27,500.
Camila then won the following season, Dirty 30, which earned her a whopping $450,000.
Camila Nakagawa controversy
Even though the Brazilian spitfire is considered one of the best female Challengers, she has gotten into several fights with castmates throughout her many seasons.
For example, in Rivals III, she and her partner Tony Raines got into a drunken argument that almost turned violent, and the two were immediately disqualified from the competition.
Additionally, in Dirty 30, she became agitated with African-American contestant Leroy Garrett and made derogatory remarks regarding his race.
In her final Challenge appearance, Camila participated in Challenge spinoff Champs vs. Stars (2017) but was disqualified after stealing a golf cart and physically assaulting a crew member.
While MTV hasn't officially commented on anything, it's widely believed that Camila has been banned from competing on the show. Her Rivals II partner, Jemmye, confirmed the theory in an interview with veteran Trishelle Cannatella.
Jemmye Carroll reveals why Camila Nakagawa is banned from 'The Challenge'
In her YouTube video, Jemmye went "on record" to confirm her "big sister" is "officially banned from MTV." According to the Real World star, a production assistant told Camila to get ready for an interview during Champs vs. Stars (2017).
Drunk and wanting to get up, the Brazilian-native punched the PA in the face, stole a golf cart, and nearly drove into traffic. Jemmye then explained that insurance companies have to insure reality shows and the contestants that compete on them.
Because the insurance company will no longer "sign off on her liability," Camila cannot return to MTV. The 31-year-old Brazilian beauty has since moved on from the show and now travels the world. In February 2020, she announced her pregnancy.
The Challenge Season 35: Total Madness premieres Wednesday, April 1, 2020, at 8 p.m. EST on MTV.