Several 'The Challenge' Stars Admit They're Glad Cara Maria Sorbello and Paulie Calafiore Didn't Return for Season 35
14-time Challenge veteran Cara Maria Sorbello and her boyfriend of Big Brother fame, three-time competitor Paulie Calafiore, chose not to return for their fourth consecutive season, The Challenge: Total Madness.
Several veterans who are competing admitted they were "thankful" the couple decided to "sit this one out."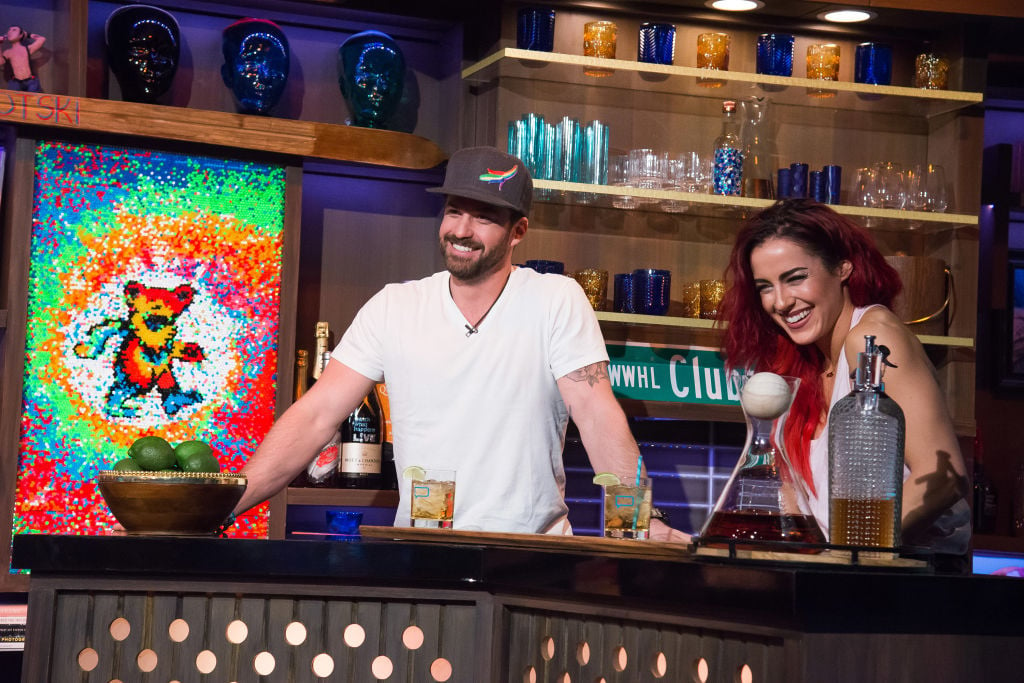 Cara Maria Sorbello upset people on 'The Challenge: War of the Worlds 2'
 After reaching the finals twice in a row without getting the win, Cara Maria Sorbello returned for The Challenge: War of the Worlds 2, seeking her third victory. She and boyfriend Big Brother star Paulie Calafiore ran the house based on alliances and threw several members of their team into elimination.
When it came to the finals, only one person on Team USA faced an elimination round, and the challenge proved too difficult for a few members.
Team UK ended up pulling out the win, partly due to the couple's alliance as they got rid of strong veterans such as Laurel Stucky and Johnny 'Bananas' Devenanzio.
After the season aired, the two announced they were taking a break and would not return for the following season.
Cara Maria Sorbello and Paulie Calafiore didn't return for 'The Challenge: Total Madness'
In December 2019, Sorbello and Calafiore joined the Watch With Us podcast and explained they are staying off The Challenge for an undisclosed amount of time. While Sorbello admitted, "the money is so good," she realized she "needed a little break for my own sanity and my own happiness."
The Big Brother star will take a break as well, but they are both open to returning sometime, either individually or together. In response to the other contestants who were bitter with them, Sorbello noted, "the only people leaving War of the Worlds 2 angry are the people that Paulie and our alliance had a hand in sending home" as only two contestants in the finals were upset.
Several of the competitors whom the couple sent home are coming back for the 35th season, The Challenge: Total Madness, and they're happy Sorbello and Calafiore are "sitting this one out.".
Several Challengers admit they're glad Cara Maria Sorbello and Paulie Calafiore didn't return
In a clip posted by The Challenge official page, several contestants shared who they're relieved not to see in the house this season. Even though nine-time competitor Nany González told herself she "would never speak of this name again," the Real World: Las Vegas star admitted she's "thankful" Sorbello isn't there because she's "a strong competitor and awesome when it comes to politics."
Additionally, González noted the Vendettas champ "always comes after me." Ex-boyfriend Kyle Christie said Sorbello "drags everyone down" and called her "sad and miserable."
Challenge veteran Aneesa Ferriera admitted she's "so happy" the Montana-native sat this one out because of "her energy." Are You the One? 4 star Tori Deal added she thinks Paulie "needs to take a nap," and Jenna Compono thinks the couple "kinda stir up a lot of drama."
Who will be the villains this season? The Challenge: Total Madness premieres on April 1, 2020, at 8 p.m. EST on MTV.