'The Challenge' Star Cara Maria Sorbello Claims Season 35 is 'Rigged' for [SPOILER] to Win
14-time veteran Cara Maria Sorbello and boyfriend, three-time competitor Paulie Calafiore, didn't return for The Challenge 35: Total Madness and chose to take a much-needed break. In a direct message conversation, Cara Maria changed her tune and claimed the production company "pulled" Paulie at the last second. Additionally, she accused the show of "rigging" and setting it up for a player to win.
[SPOILER ALERT: This article reveals the winner of The Challenge 35: Total Madness.]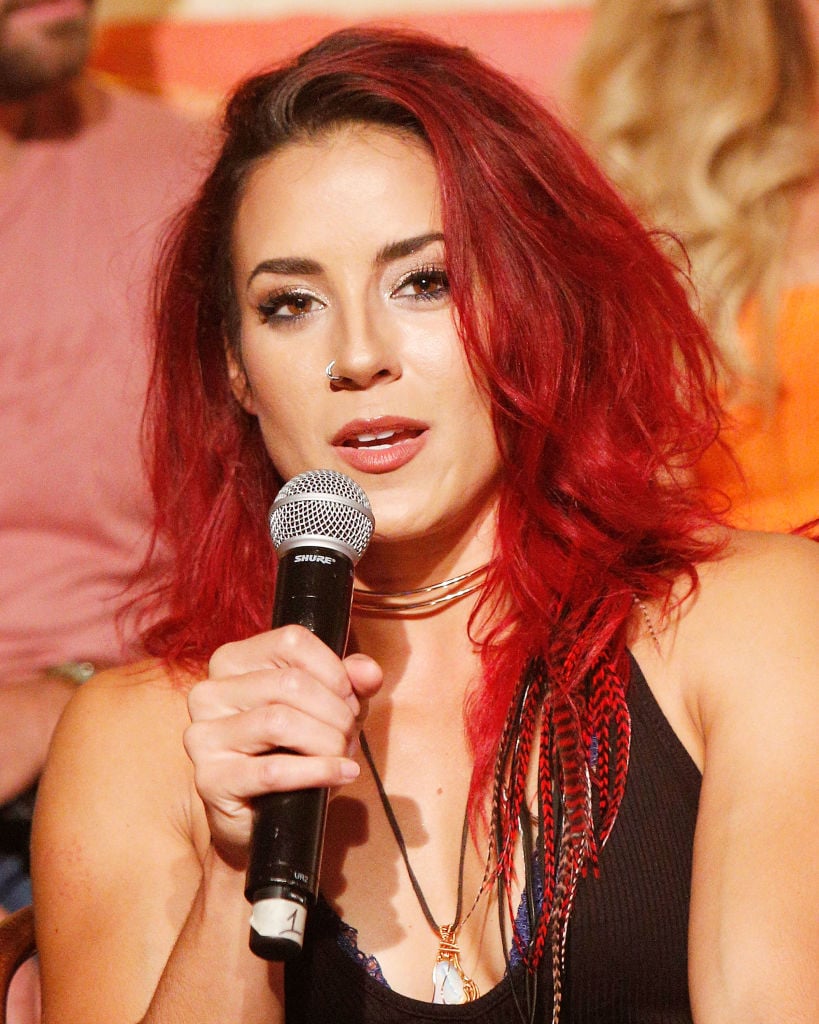 Cara Maria Sorbello on 'The Challenge 34: War of the Worlds 2'
Last season, two-time winner Cara Maria Sorbello and boyfriend Paulie Calafiore competed as a part of Team USA against Team UK in War of the Worlds 2.
The couple already made alliances with members from both teams before returning for the competition series and reinforced their bonds within the house.
They ran the show based on those friendships and systematically eliminated anyone who did not work with them, including their own Team USA members.
The two were notorious for throwing their teammates into elimination, even when they won the daily challenges. Therefore, tough veterans and enemies of Cara Maria's, including Wes Bergmann, Laurel Stucky, and Johnny "Bananas" Devenanzio, were among the first to go home.
Of the seven Team USA members who made the finals, only one ever faced elimination, and they seemingly burned out halfway through the day. The four remaining Team UK teammates, including Jordan Wiseley, who chose to turncoat, ended up winning, and each earned $250,000.
Shortly after the season aired, Cara Maria and Paulie announced they were taking a break.
Cara Maria Sorbello did not return for 'The Challenge 35: Total Madness'
While many have had their suspicions as to why the couple didn't come back, they appeared on the US Weekly podcast in December 2019 to explain their decision.
Cara Maria admitted she continued competing on the show for so long because the "money is so good." However, she acknowledged that "you can't put a price tag on happiness," so she's taking a break for her "own sanity."
Many Challenge "insiders" refuted the couple's statements and claimed production cut Paulie from the cast after he reportedly sent strange video threats to a few of his castmates.
Allegedly, they cut the Big Brother star only one week before filming began, causing Cara Maria to pull out, even though the production company reportedly offered her a more substantial appearance fee.
Later, Paulie took to Twitter to blame Johnny Bananas for getting him cut from the season.
Cara Maria Sorbello accuses production of 'rigging' for Johnny 'Bananas' Devenanzio
According to multiple sources, the six-time champ will win The Challenge 35: Total Madness. In a direct message conversation, Cara Maria claimed production "rigged" it and "set it up" for him to win because it's his 20th season.
She also accused the company of "f*****g Paulie over last minute for speaking out against Johnny" because the couple knew "what they were doing."
The 14-time competitor continued and explained her nemesis "worked out a deal with Wes," as well as noted that none of the Season 35 castmates "went against him in the house."
Additionally, Cara Maria claimed Team UK was set up to win last season because they were "punished" for winning the daily challenges in the finale by having to carry more weight on the gurney.
Also, she believes the ladies were "forced to swim against Jordan" in the last challenge because "they needed UK to win that one." According to the vet, the show switches things around "depending what makes the best storyline," including times because she thinks it's only about "what makes the best tv" instead of an actual competition show.
Finally, she also accused the production company of setting Johnny Bananas up to win the elimination against Theo Campbell by selecting a challenge where they "put the biggest fastest tallest man in a cage" because they wanted the six-time champ to join Team UK.
However, Cara Maria claims Johnny "f****d up" the challenge by missing an obstacle, thus sending him home. The Challenge 35: Total Madness airs Wednesdays at 8 p.m. EST on MTV.