'The Challenge' Star Johnny Devenanzio Explains Why He Thinks the 'New Blood' Aren't Right for the Show
Many longstanding The Challenge fans have started complaining about the show going from a gritty competition show to a booze-filled hooked up fest where no one wants to compete anymore. 19-time Challenger, Johnny "Bananas" Devenanzio shared he believes that shift happened because some "newcomers" are "there for the wrong reasons."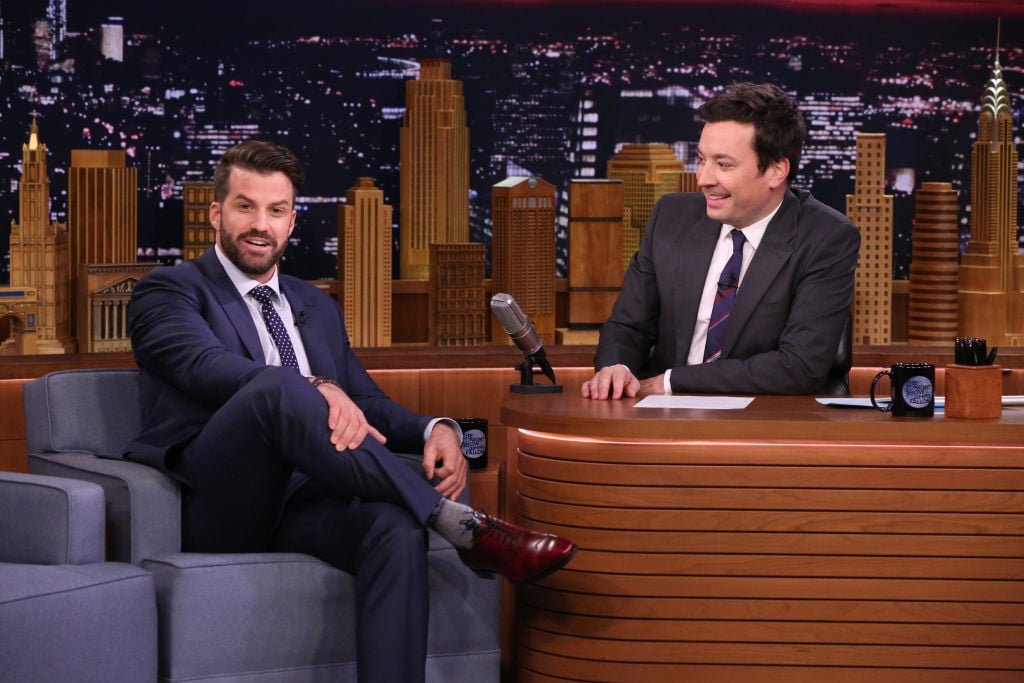 Johnny 'Bananas' Devenanzio on 'The Challenge'
In 2006, then 22-year-old Johnny "Bananas" Devenanzio made his reality television debut as a part of The Real World: Key West cast. He then competed in the 13th season of MTV's Road Rules and Real World spin-off, competition series The Challenge.
Even though he and his Real World partner, Tyler Duckworth, went home first, Johnny Bananas returned and has since become the face of the franchise.
Out of 19 seasons, he won six of them, including a memorable victory when he took the money from his partner, Sarah Rice, and placed in the finals twice, earning a total of $684,720 throughout his Challenge career.
The Penn State graduate has also competed in Challenge spin-offs: Champs vs. Pros and Champs vs. Stars, where he raised a total of $51,000 for the Special Olympics.
Due to his notoriety on the show, HBO comedy-drama series Entourage featured a character named Johnny Bananas, played by Kevin Dillon, on an episode. The Challenge star attempted to sue for emotional distress, but the judge sided with HBO. 
Johnny 'Bananas' Devenanzio outside of 'The Challenge'
After becoming a household name, Johnny Bananas appeared in movies including Robot Chicken (2016), The Head Thieves (2018), Jay and Silent Bob Reboot (2019), and the upcoming film Reboot Camp.
He also landed a hosting gig for NBC weekly travel and lifestyle television program, 1st Look. The half-hour show airs on Saturday nights, immediately following Saturday Night Live, and highlights restaurants, attractions, and nightlife in various locations around the world.
Additionally, he appeared in an episode of Fear Factor and starred as a guest on MTV's hit show, Ridiculousness, becoming the first Challenge star to do so.
Johnny 'Bananas' Devenanzio and 'The Challenge' newcomers
Many fans were disappointed after War of the Worlds 2, the most recent season of The Challenge because alliances ran the house. Cara Maria Sorbello and Paulie Calafiore's side eliminated their own team members, including Johnny Bananas, and only one person in the finals on Team America competed in any elimination.
Everyone ended up gassing out, and Team UK, who lost the majority of the challenges, won the $1 million prize. In a clip that went viral on Twitter, Johnny Bananas clarified why he feels newcomers aren't "there for the right reasons."
He prefaced his opinion by saying he "loves newcomers" and believes they did need "an injection of new blood in The Challenge." However, he doesn't think "the injection of blood we're getting is the right one."
Johnny Bananas explained that "back in the day," the competitors on The Challenge "used to be from the pool of Real World and Road Rules" former stars. On those shows, they underwent a "very intense" casting process as he came from "one of 200,000 applicants."
He then pointed out several Challenge legends, including Chris "CT" Tamburello and Wes Bergmann, and explained they're "all gritty, complex, well-rounded," and have layers.
However, now, he believes production casts anyone who has ever participated in a reality show who is "mildly attractive" and likes to "get drunk and hook up."
According to The Challenge champ, the veterans "used to come on for the love of the game" and to compete, not to grow their social media following. Several fans agreed with Johnny Bananas and admitted they "missed the old format" and want a different cast.
The Challenge 35 will air sometime this year.