'The Challenge': Johnny 'Bananas' Devenanzio Teases Season 38 Return: 'There's a Good Chance'
'The Challenge' star Johnny 'Bananas' Devenanzio teased return for season 38.
The winningest player in MTV's The Challenge history, Johnny "Bananas" Devenanzio, has teased his return for upcoming season 38.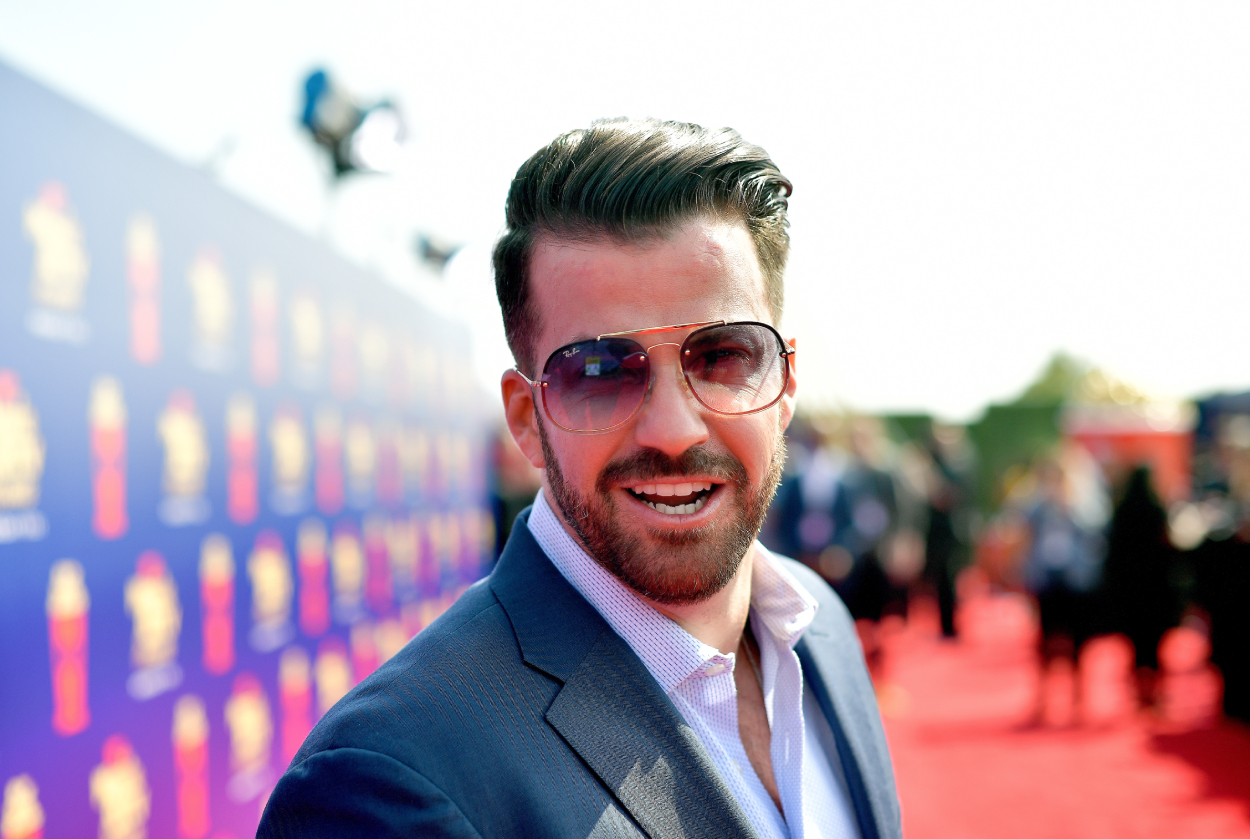 Johnny 'Bananas' Devenanzio teased return for MTV's 'The Challenge 38'
During the February 4 episode of the Death, Taxes, and Bananas podcast, host Johnny "Bananas" Devenanzio talked with three-time finalist Kyle Christie about his life as a new father and past experiences on the show.
Near the end, the two joked about seeing each other again in April before the seven-time champ announced the "good chance" that fans will see him on the next season of MTV's The Challenge.
Johnny hasn't returned to the franchise since his Total Madness win (2020) and admitted he "missed" it during an Oct. 2021 interview with US Weekly.
He also noted he planned to compete again, calling an appearance on spinoff All Stars a "more logical" one. While popular spoiler account PinkRose initially reported Johnny "Bananas" would compete in season 3, he seemingly changed his mind before filming began for an unknown reason.
He hasn't competed since his historic win in 'Total Madness'
In 2007, The Real World: Key West star debuted on The Duel, becoming the first eliminated contestant.
The California native continued to return for 19 more seasons, competing in nine finals and winning a record-breaking seven times, earning a total of $1,184,720 during his nearly two-decade run.
After his Rivals 3 win, when Johnny infamously kept the entire $350,000 for himself, the reality TV star returned six more times but failed to make the finals. He finally broke the "curse" in 2020's Total Madness, in which he eliminated Wes Bergmann and Rogan O'Connor to take home the $500,000 grand prize.
Currently, the 39-year-old holds records for most appearances and wins by a male player. Many fans assumed he retired after his final victory as the former Real World castmate hosts a podcast and a weekly travel program for NBC, 1st Look.
Johnny 'Bananas' recently addressed breakup with Morgan Willett
After two years of dating, Big Brother champion Morgan Willett and Johnny decided to call it quits. In Sept. 2021, Morgan opened up about feeling "very betrayed" and not sure of her "next steps," hinting at the breakup before publicly confirming it to US Weekly.
A month later, the Big Brother: Over the Top winner corroborated rumors that he cheated on her in an Instagram story. The seven-time Challenge champ didn't speak on the breakup until the Jan. 30, 2022 episode of his podcast. Answering a fan who asked if he missed Morgan and his "toughest Challenge loss," Johnny explained he hasn't talked about it as he prefers to keep his "private life" to himself.
Additionally, he said he didn't want to say anything at the time due to "unfair and untrue accusations" made about his mental health. According to the California native, he does have "emotions" regarding the split but believes his experiences on reality television have made him "jaded" and helped him "mask" his feelings.
Johnny didn't confirm or deny the cheating rumors but noted he wished to have kept the "salacious details private." Johnny then closed by noting he thinks about his ex every day and called her his "toughest Challenge loss." The Challenge airs on MTV.