'The Challenge' Star Kaycee Clark and Girlfriend Tayler Jiminez Seemingly Broke Up
Big Brother 20 winner and two-time Challenge competitor Kaycee Clark has dated model Tayler Jiminez since late 2018. Although the couple haven't publicly said anything, many fans believe their recent social media activity proves the two have called it quits after two-and-a-half years of dating.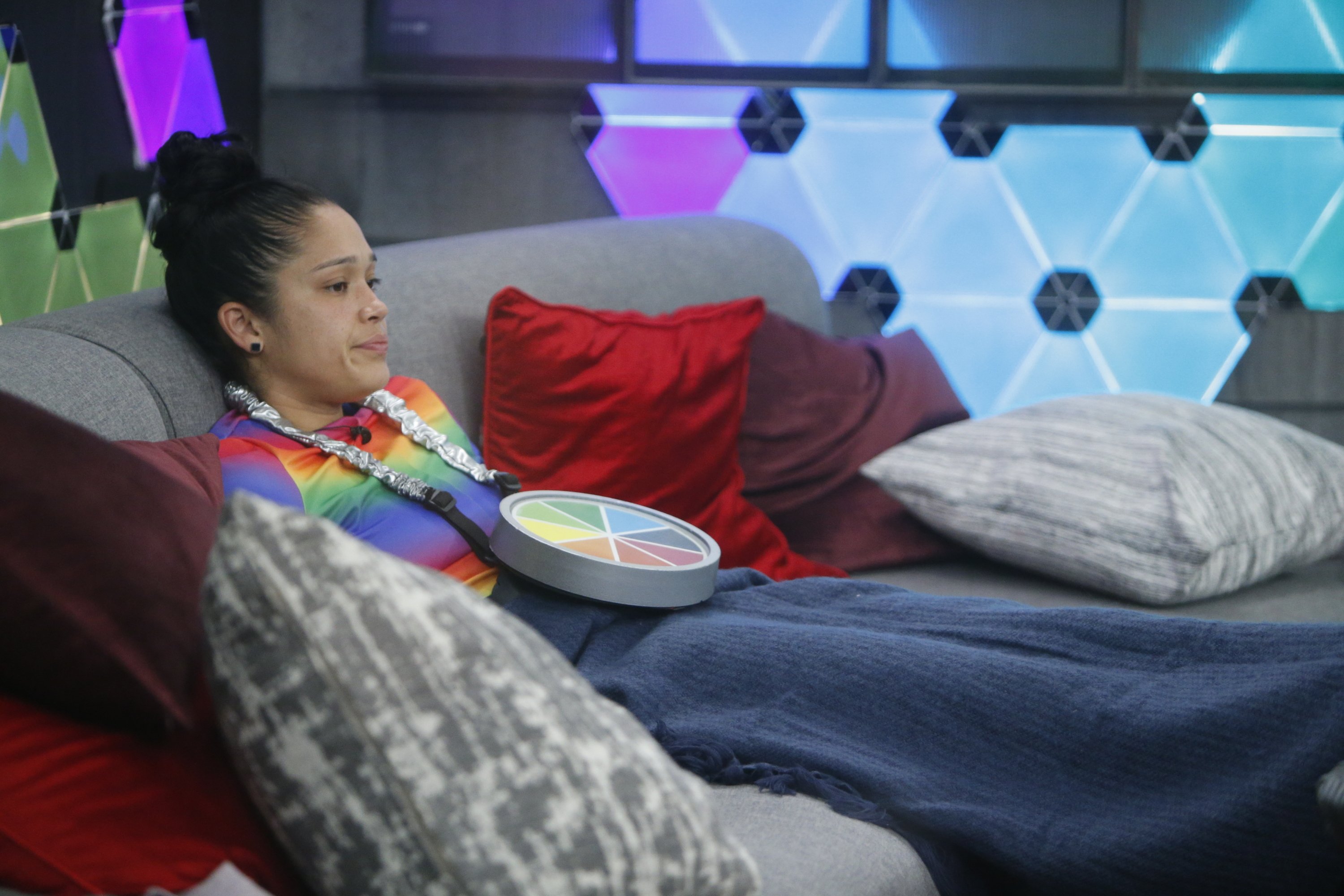 Kaycee Clark and Tayler Jiminez began dating in 2018
Before competing on Big Brother 20, Kaycee Clark and model Tayler Jiminez were good friends. They began dating a couple of months after she won in Dec. 2018 and then moved into a Los Angeles-based apartment together.
The two strengthened their relationship over the next year by attending various events together and traveling before she joined the cast of MTV's The Challenge in 2019.
As a rookie in Total Madness, she became close friends with veteran Nany Gonzaléz who had a crush on her. Even though Clark made it clear that she had a girlfriend at home, the multi-season competitor continued to flirt.
However, Jiminez claimed the advances didn't bother her in a tweet because she repeatedly sees women try to "shoot their shot" at her girlfriend.
Jiminez 'not happy' with Clark for flirting during 'The Challenge'
A few weeks after her tweet, another episode zeroed in on the seemingly romantic relationship with Clark and Gonzaléz. The two were seen hanging over each other and flirting, and the veteran referred to the Big Brother winner as her "ideal person."
Additionally, Clark noted she liked how they "vibe out" together and broke a deal in favor of Gonzaléz. The BB20 champ broadcasted live on Instagram following the June 2020 episode and admitted Jiminez was "not happy" with her.
Clark "took responsibility" for her actions in the house but claimed she gave into "leading questions" from the producers during her confessionals when speaking about Gonzaléz. She also noted she filled her girlfriend in on everything before anything aired and accused cast member Bayleigh Dayton of trying to "sabotage" her relationship.
Jiminez never addressed the situation but tweeted, "never needed a n***a, and I will definitely never need a chick" before setting her Twitter to private.
The couple dropped major hints they ended their relationship
Following the scandal, the two worked it out and posted loving pictures of each other on social media. They also quarantined together during the COVID-19 pandemic.
In late 2020, Clark returned to The Challenge house for Double Agents. As the season aired, they were still dating. However, around early Mar. 2021, fans noticed the couple unfollowed each other on Instagram and deleted pictures including each other from their feed.
Additionally, Jiminez had a story saved to her account, which featured their adventures together that's no longer visible.
While neither has said anything regarding the breakup, the model has seemingly hinted at it in a couple of Instagram captions, including a Mar. 18 one where she wrote, "Don't be afraid to start over again. This time you're not scratching from scratch, you're starting from experience." The Challenge 36 airs Wednesdays at 8/7 Central on MTV.