'The Challenge' Star Jemmye Carroll Gives Update on Co-Star Preston Roberson-Charles
In 2017, Real World alumni and The Challenge vet Preston Roberson-Charles shocked the MTV community when he revealed he struggled with homelessness for two years. In an Ask Me Anything video, co-star Jemmye Carroll explained she spoke to him recently, and he's doing "much better."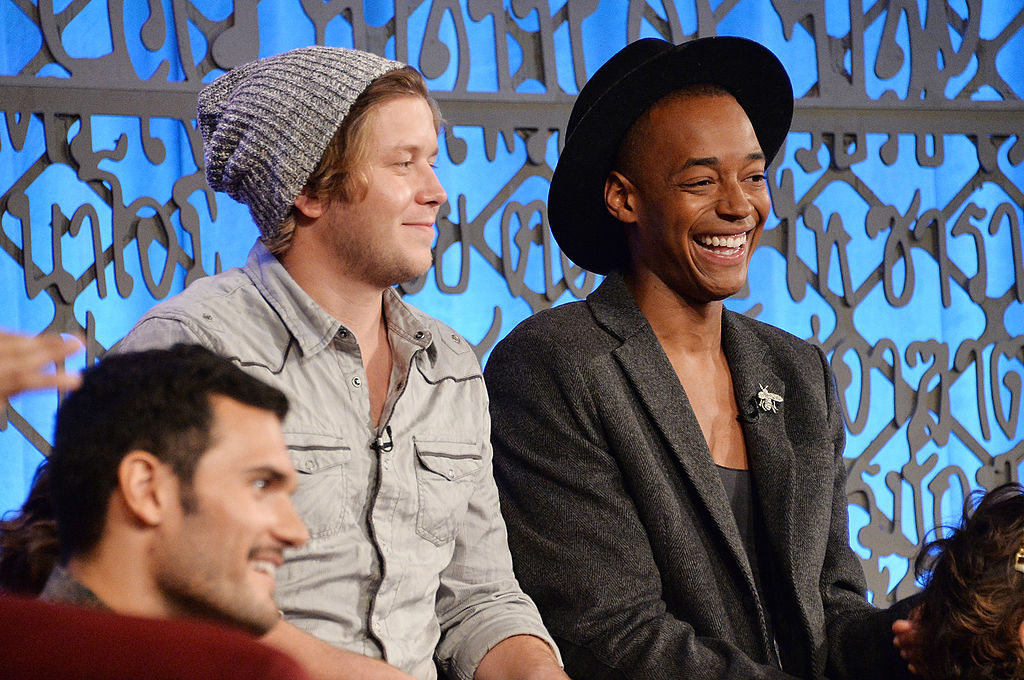 Jemmye Carroll after 'Real World: New Orleans'
Nearly three years after appearing on Real World: New Orleans, Jemmye Carroll returned with three of her former roommates, Preston Roberson-Charles, McKenzie Coburn, and late ex-boyfriend, Ryan Knight to compete as a team for The Challenge: Battle of the Seasons.
By the fifth episode, only Knight and Carroll remained, and the former couple lasted for two more episodes until Team San Diego eliminated them. The MTV star returned for the next season, Rivals II, with Camila Nakagawa as her partner, and the duo placed third in the competition.
After competing in Free Agents, Battle of the Exes II, XXX: Dirty 30, Vendettas, and Final Reckoning, Carroll hasn't been able to reach the finals again. She took a break from her Challenge career to appear on another MTV show, Ex on the Beach: Peak of Love, where she showed up at the chalet as both Nicole Zanatta and Marlon Williams' ex.
The New Orleans star decided to maintain a friendship with her exes and hasn't expressed an interest in anyone in the house as of yet.
Preston Roberson-Charles after 'Real World: New Orleans'
Alongside Carroll, the Boston-native made his Challenge debut for the Battle of the Seasons with Team New Orleans. Teamed up with McKenzie Coburn, they lost to Team Brooklyn in the fifth episode.
He returned for The Challenge: Rivals II with partner Ryan Knight as their rivalry stemmed back to their Real World days. Even though Roberson-Charles couldn't stand Knight's offensive comments, the two put it past them and worked well together, finishing in fifth place.
He came back for the grand prize in Free Agents and successfully avoided being thrown into an elimination for eight weeks. However, once the Real World star landed in the bottom, he couldn't pull out the victory, and Cohutta Grindstaff sent him home in sixth place.
After his appearance on Free Agents, he announced he would not return for another Challenge. In a 2017 New York Times article, Roberson-Charles revealed he was homeless and sleeping on friends' couches.
He also stayed in a homeless shelter where he was robbed before deciding to enroll in LaGuardia Community College. After switching shelters and living in hostels for a while, he began sleeping under a desk in an office where he worked on campus.
Finally, LaGuardia helped the MTV star obtain a loan and put a deposit on a room in Woodside, Queens.
Jemmye Carroll gave an update on Preston Roberson-Charles
In a Reddit Ask Me Anything video posted on YouTube, Carroll opened up about her former co-star and admitted everyone lost touch with him after his last Challenge.
She recalled she last spoke to Roberson-Charles at Knight's funeral before reaching out to him after she became aware of his situation. According to Carroll, she recently talked to him and explained he is "doing much better" and has his own apartment in New York.
Even though Roberson-Charles stated his fear of becoming homeless again in the 2017 article, he is now thriving and "living life how he wants."