'The Challenge' Star Kailah Casillas Accused Cara Maria Sorbello of Copying Her Hairstyle
After Kailah Casillas backstabbed Cara Maria Sorbello in The Challenge: Dirty 30, the ladies have never gotten along. Sorbello even allegedly tried to fight Casillas on the 2017 VMA's red carpet.
Recently, The Challenge champion dyed her hair a different color, and Casillas took to Twitter to "sarcastically" claim that Sorbello copied her look.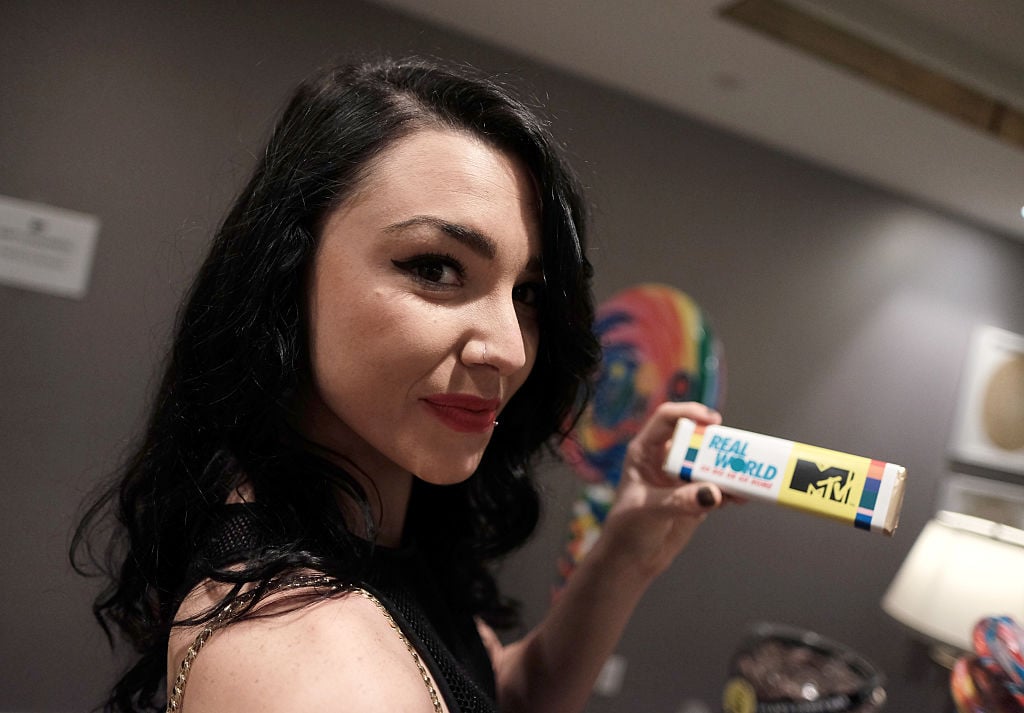 Kailah Casillas and Cara Maria Sorbello 'The Challenge' beef
Initially from Real World: Go Big or Go Home, Kailah Casillas made her Challenge debut in Invasion of the Champions. Even though she found herself competing in the first elimination, the rookie shocked everyone by beating veteran Marie Rhoda.
In 2017, she returned for Dirty 30 and convinced Cara Maria Sorbello that they were allies, only to send the former champion directly into elimination.
The two went back-and-forth on social media for a while and even had a public confrontation after that season. Since then, the ladies have competed in two more Challenges together and still don't see eye-to-eye.
Cara Maria Sorbello tried to fight Kailah Casillas
After the Dirty 30 aired, the ladies saw each other on the VMA's red carpet in August 2017. According to Casillas, she, Sorbello, and the rest of their cast waited backstage together only hours before appearing on the red carpet.
However, Sorbello never said anything to her co-star. Instead, the former champion waited until they were on the red carpet to confront Casillas. Fellow co-star Cory Wharton went live on Instagram while walking the red carpet, and his viewers overheard the ladies fighting.
Sorbello is heard telling Casillas, "don't go away because I will actually say s**t to your face," and the RW alumni responded with, "Really? I am not doing this right now. Have a good night." The Challenge champion then demanded her co-star to "come here," and Casillas told her this was not the "time and place" to have the conversation.
After the show, Casillas tweeted, "I'm all for confrontation, but there's a time and place to be classy and professional. Let's take it outside. We had almost two hours to chill with just our cast backstage. Like I said, red carpet isn't the time. Everyone was rightfully embarrassed."
Sorbello wrote on Twitter, "I'm just honest. I don't hide. Ever." Even though the two never addressed each other by name, it's clear they were referring to each other.
Kailah Casillas claims Cara Maria Sorbello stole her hairstyle
During her time on the show, Casillas has changed hair colors several times from blue to the current pink she's rocking. Sorbello has dyed her hair multiple times as well and went from blonde with a red undertone to a blend of blue and green.
Casillas quote-tweeted a follower who complimented Sorbello's new hairstyle, and wrote, "Oh my God is her hair blue? No, she wants to be me." She quickly followed her tweet up with "sarcasm" once followers began calling Casillas out for thinking she "owns a hairstyle."
Sorbello has not responded yet as she is taking a break from The Challenge and presumably the year-round drama that's associated with it. The Challenge Season 35 airs in 2020.