'The Challenge' Star Kailah Casillas Revealed Ex-Boyfriend Mikey P 'Cheated the Whole Relationship'
When The Challenge star Stephen Bear posted a picture of co-star Kailah Casillas wearing his ring and meeting his friends and family, fans became confused as she was in a long-term relationship with Michael "Mikey P" Pericoloso.
The two then broke up, and the MTV star relocated back to Florida. Casillas is currently in a relationship with Ex on the Beach hunk Sam Bird, and she recently revealed that Mikey P cheated on her throughout their "whole relationship."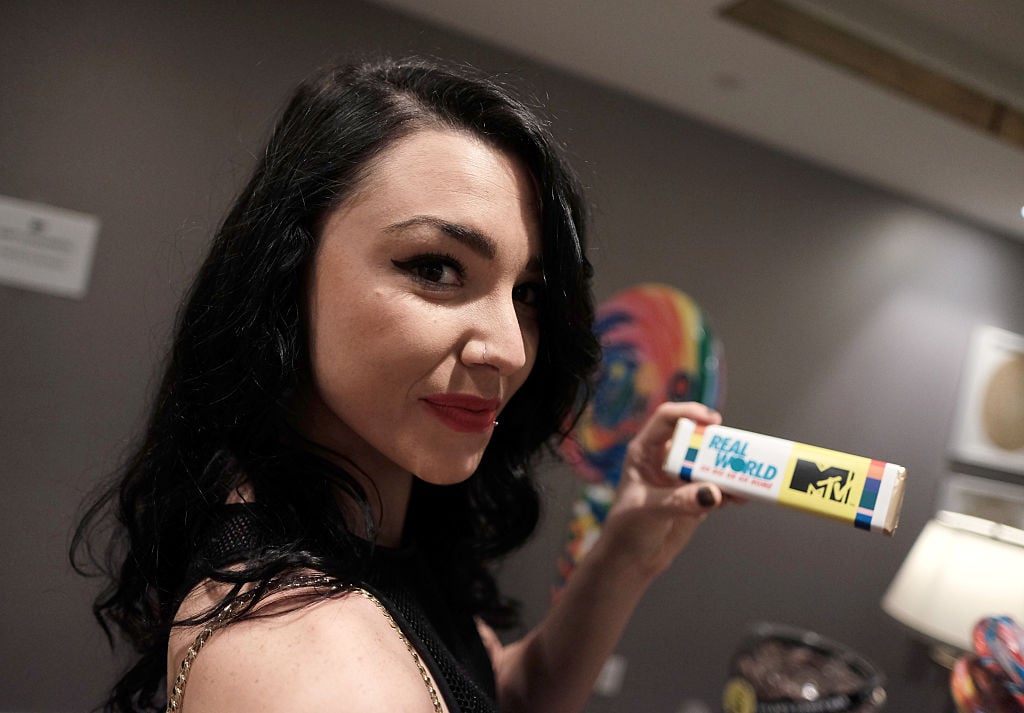 Kailah Casillas and Mikey P dated for about three years
In 2016, Florida-native Kailah Casillas made her reality television debut on Real World: Go Big Or Go Home. She then competed in four seasons of The Challenge, one of which she made it to the finals and received a little over $25,000.
Michael "Mikey P" Pericoloso also got his start on MTV when he appeared on From G's to Gents in 2008. He then went on to appear on other reality shows, including American Ninja Warrior and Dating Naked, as well as dabbled into music before meeting Casillas.
While it's not clear how the couple met, The Challenge star and DJ Mikey P began dating around February 2017 when the two attended a Floyd Mayweather match together.
Since then, the Las Vegas-based couple were inseparable, and they featured each other heavily on their Instagram accounts. She also modeled for his clothing website, and the couple appeared on MTV's How Far Is Tattoo Far.
However, in November 2019, fans began noticing that she was across the pond with UK co-star, Stephen Bear.
Kailah Casillas and Mikey P broke up
In October 2019, Casillas competed on the unannounced 35th season of The Challenge. Allegedly, the Real World star and Bear started a relationship while filming, and he took her to meet his friends and family in his hometown.
Bear posted a series of pictures featuring Casillas to his Instagram of her wearing his ring and her distinguishing sleeve tattoos. After several fans began asking Mikey P about the status of their relationship, he claimed he "had no idea what's going on" and refuted the allegations they faked their breakup to appear on MTV's Ex on the Beach.
Casillas responded to her ex-boyfriend and asked not to "make this a public spectacle" because it's their business. She also promised they would talk once she returned to Las Vegas.
When Casillas left the UK, she moved back to Florida and got an apartment with The Challenge co-star Nany Gonzalez. At the end of January 2020, she announced she was dating Ex on the Beach star, Sam Bird.
Kailah Casillas claimed Mikey P cheated on her
On February 6, 2020, Casillas tweeted she "can't believe I lived in Vegas for three years" and admitted it nearly felt "like a totally different life." A Twitter user responded to the MTV's star post and said she "used to love" Casillas until she "turned into a mean girl."
The user continued, explaining the Real World star "ghosted an entire life in an instance" and then advised Casillas to "switch gears" and "be better." The 27-year-old then replied, "He cheated on me the whole relationship. Mind ya business."
She followed it up in another tweet, explaining, "Not everything is as it seems. You may think you know us reality tv people, but you don't know anything at all."
Mikey P has not responded to the cheating allegations as of yet.