'The Challenge' Veteran Trishelle Cannatella Claims CT Tamburello Has 'No Respect for Women'
Real World: Las Vegas star Trishelle Cannatella last competed on The Challenge in Rivals II when she quit after only two episodes. While it's widely believed she left due to a verbal altercation with another co-star, Trishelle revealed CT Tamburello's disrespectful actions also factored into her decision to quit in an interview with co-star Jemmye Carroll. She thinks he has "no respect for women" and admitted she "hated" him during Rivals II.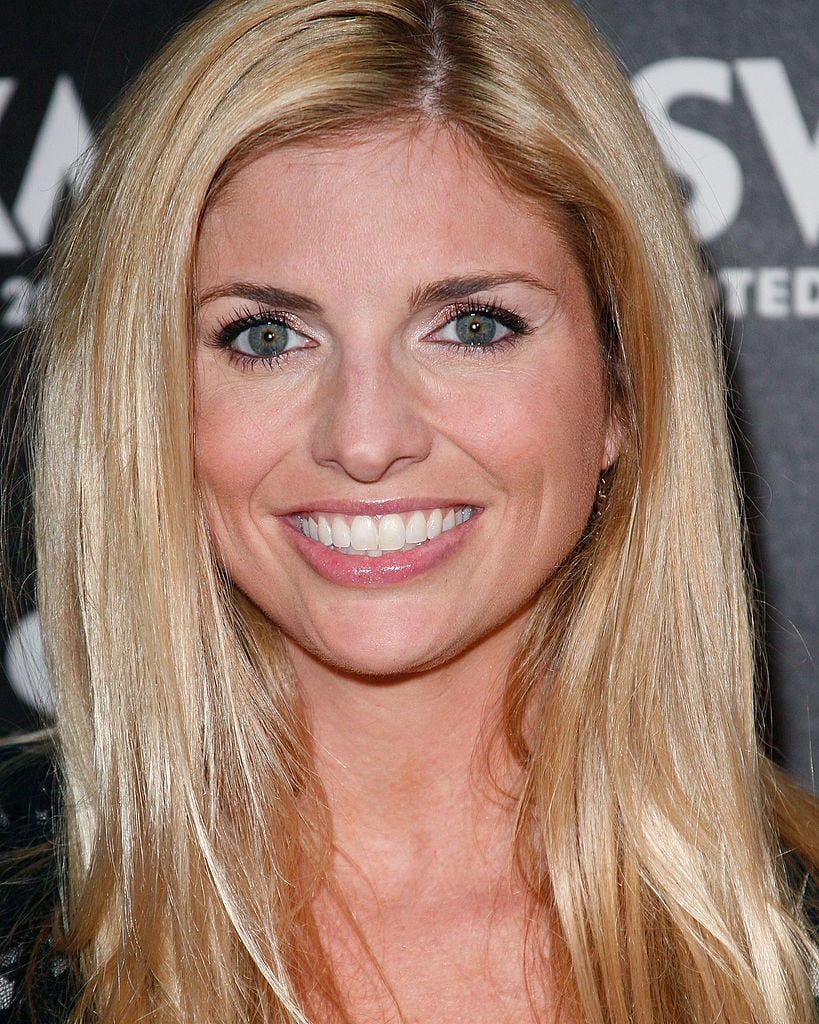 Trishelle Cannatella on 'The Challenge'
Then 22-year-old Louisiana-native Trishelle Cannatella debuted in the original 2002 season of Real World: Las Vegas. The following year, she competed in The Challenge: The Gauntlet with the Real World team and barely missed the finals after competing in back-to-back elimination rounds.
She returned for a short stint in The Inferno before coming back with Team Las Vegas for Battle of the Seasons (2012). Partnered with only Dustin Zito for the few remaining competitions, Trishelle placed runner-up, winning $25,000.
In Rivals II, she competed alongside nemesis Sarah Rice, but the Louisiana-native quit in the third episode, eliminating her partner as well. Even though it's widely believed Trishelle forfeited the season due to a verbal fight with Aneesa Ferreira, the four-time Challenger revealed Chris "CT" Tamburello's disrespectful actions toward her made her feel "unsafe," causing her to quit.
CT Tamburello on 'The Challenge'
Then 22-year-old business student and bartender CT Tamburello made his debut on the Real World: Paris immediately following Trishelle's season, where he gained his reputation as a hothead.
He then competed on The Challenge: The Inferno and proved himself as a fierce competitor as he finished runner-up and won a total of $11,000. He repeated his impressive performance in The Challenge: The Inferno II and placed runner-up again, receiving $10,000.
Out of 17 seasons, CT has made it to the finals eight times and won three times, which has earned him a total of $515,000. Additionally, he competed in spin-offs Champs vs. Pros as well as both seasons of Champs vs. Stars, which he won, and raised over $112,000 for his chosen charity, F.I.G.H.T.
Although CT frequently got into fights during his early years on The Challenge, he has seemingly calmed down and stayed out of arguments in recent seasons.
Trishelle Cannatella claims CT Tamburello has 'no respect for women'
In an interview with The Challenge star Jemmye Carroll, the Real World: Las Vegas star revealed what happened behind the scenes to make her quit Rivals II.
According to the former co-stars, CT and Marlon Williams got into a fight resulting in CT breaking glass that Trishelle eventually stepped on. She ended up getting a foot infection and had to remain sober, in The Challenge house, for ten days due to the antibiotics she received.
Trishelle then revealed she had "never felt unsafe" on the show until that season because CT pushed her into the stove while she cooked eggs, which burned her because he tried to punch someone.
Jemmye, who also competed in the same season, agreed that "it was wild." The Real World: Las Vegas star then boldly claimed "CT has no respect for women" regardless if he has a family or not. Jemmye chimed in and called the 17-time Challenger's wife "a b***h," and Trishelle agreed because "who would be married to him?"
They both gave a quick "Cheers to that," and Jemmye confirmed the Louisiana-native's story. Trishelle then called CT "horrible," "horrific," and admitted she "doesn't see him changing."
Due to a combination of the Real World: Las Vegas star "hating" CT, not wanting to be around anyone, and the fight with Aneesa, which Jemmye admitted she started, Trishelle decided to leave early.
According to her, the only way she would return is if MTV did an old school vs. new school season. Watch The Challenge: Total Madness Wednesday, April 1, at 8 p.m. EST on MTV.